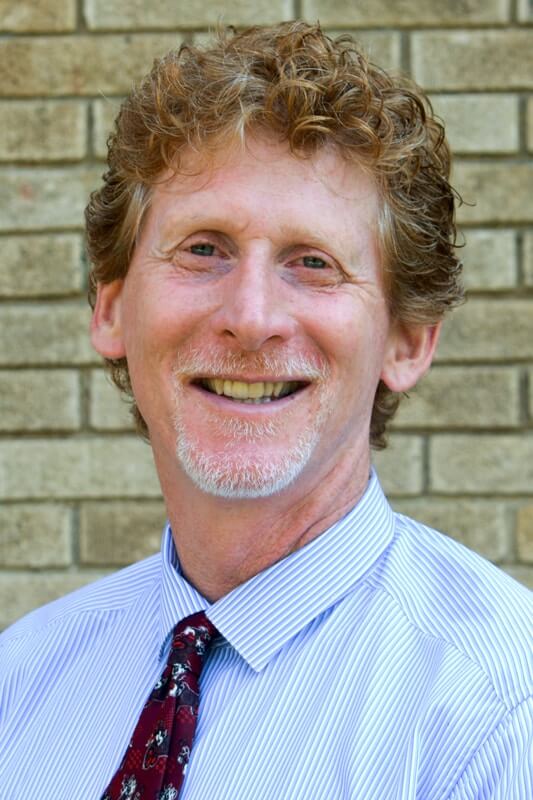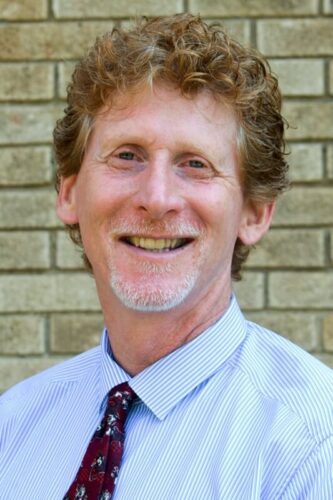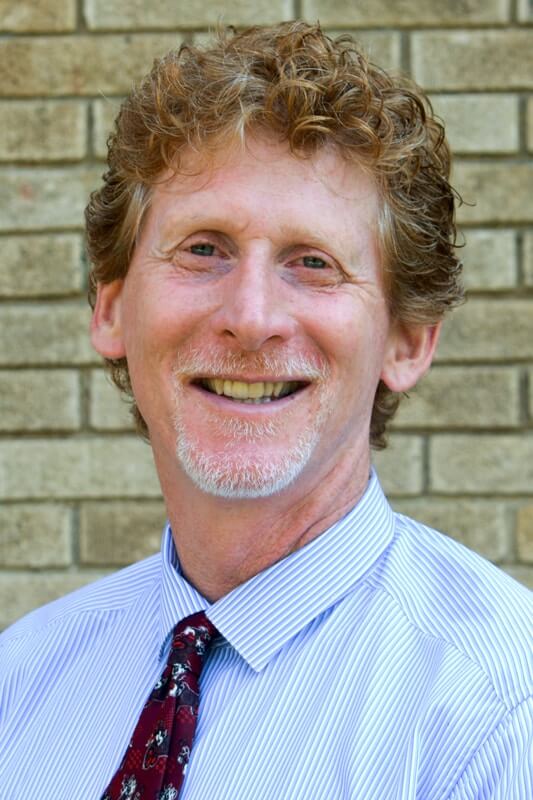 WARWICK, RI — This week's surprise news that Warwick School Supt. Philip Thornton has agreed to return to his former post in Cumberland — first reported by WarwickPost — leaves a leadership vacuum at a critical time for the school district.
Thornton's departure is similar to that of former Supt. Richard D'Agostino, who retired in 2015, in that both left the district operating under the terms of expired teacher contracts. The most recent pact with the Warwick Teachers Union expired last August, and there have been conflicting reports about any negotiations that may be underway.
Once difference from his predecessor's exit, though, is that Thornton leaves the school committee in a unique position to make substantial and lasting changes to how the department is run. | Read more: Warwick School Board Has Unique Chance to Make Major Improvements
By contrast, D'Agostino quit the post amid fallout from the Ragosta Report, which detailed inappropriate behavior by former teacher Mario Atoyan, and the arrest of former Director of Buildings and Grounds David LaPlante for stealing $70,000 in materials from school projects to fix his own house.
[Atoyan was fired after his 2015 arrest on sexual assault charges, and two other administrators also retired following the Ragosta Report's release. LaPlante is currently serving five years' probation. ]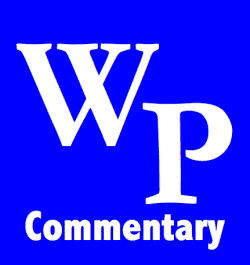 And while Thornton inherited these issues, his record in responding to them is a mixed one: School officials cooperated with Warwick Police in the LaPlante investigation, but stonewalled the release of the Ragosta Report until the Rhode Island Attorney General ordered the school board to make it public.
Thornton's time as superintendent is similarly marked by this combination of positive and negative results; while he accomplished what he was hired to do — eke out concessions from the WTU in the last contract — Thornton also presided over another tumultuous period in the school department's history.
Here's a breakdown of Thornton's six-year tenure in Warwick.
Success: More favorable teacher contract
Prior to his hiring in Warwick, Thornton was known in education circles for standing firm against teachers unions and grinding out concessions — and his approach to negotiating the 2017-20 WTU pact shows that the reputation was well-earned and remains intact.
Where the WTU sought 3-percent raises for five years (which included retroactive raises for the two years that teachers worked without a contract), the final agreement provided no pay hike for 2015-16 and a 2-percent increase for half of 2016-17.
Despite objections by the WTU, the new contract also included the controversial "ratio" system for adding special education students to classrooms, which led to a walk-out protest by students in December, 2016.
Under the ratio structure, no more than 30 percent of the students in a classroom can be special education students. The 30-percent limit took effect in the 2018-19 school year.
In addition, the WTU lost ground on limiting layoffs, with the 2017 contract including language that set two specific criteria — declining student enrollment or school closures — that allow the school committee to exceed the prior limit of 20 layoffs per year.
Teacher evaluations also changed under the latest contract, with the WTU losing its bid to prevent the school department from using a Rhode Island Department of Education (RIDE) evaluation model.
And while the contract ended in a stalemate on other issues — like giving preference to local teachers for coaching positions and requiring electronic grading for all classes — the contract represented an overall win for Thornton and the school committee, weakening the WTU's position on several fronts while conceding relatively little in return.
Failure: Communication with parents about student safety
In March 2017, the Warwick City Council learned that the fire alarm systems at two elementary schools, Holliman and Norwood, had been inoperable for at least the preceding month.
Several school committee members reported that they were unaware of the problem until angry parents started calling them. Dozens of residents called for Thornton's resignation after the situation came to light.
Thornton admitted that "the parents should've been noticed earlier," and took responsibility for failing to notify them of the issue.
"Communication starts and ends at my office, and quite frankly, it has to be much better than it was," he said.
Around the same time, a WarwickPost.com investigation found that fire extinguishers at Warwick Vets and Winman Junior High School had expired and been condemned, despite repeated warnings from the department's vendor.
Then-Finance Director Anthony Ferrucci blamed the vendor for the lapse, but a review of the district's contract with Keane Fire & Safety found that it had no mechanism for automatic replacement of fire extinguishers.
It should go without saying that a superintendent's top priority is proactively ensuring student safety, not apologizing after threats to children's lives are brought to the public's attention. These two situations early in Thornton's stint brought his ability to protect students into question.
Mixed: Response to COVID-19 and reopening schools
With the COVID-19 pandemic still an ongoing threat, despite the growing availability of vaccines and falling infection rates, it will be at least September before the results of the school department's response to the pandemic can be fully evaluated.
That said, this past year has seen the Warwick School Department under Thornton's leadership lurch from one decision to another — first refusing to open schools despite then-Gov. Gina Raimondo's declaration in September that most Rhode Island schools could safely host in-person classes, then announcing that kindergartners would be the first students to return to classrooms, then having to respond to widespread confusion over distance learning, then stalling K-5 attendance because of a lack of classroom aides, then imposing full distance learning in December as COVID cases rose, then trying to reopen schools in January before finally starting four-day-a-week in-person classes in April.
While it's true that COVID put all school departments on the proverbial back foot, this kind of unpredictability from Warwick officials created another ongoing concern for parents, many of whom were calling for in-person classes despite the growing number of cases in the fall and winter.
More effective and stable leadership from Thornton would have gone a long way to prevent confusion and disorganization. On the positive side, Thornton oversaw much-needed facility upgrades like the installation of air purifying systems to reduce the potential for COVID-19 infections among students and staff, putting the department in good shape for a return to in-person attendance in the fall.
Mixed: Financial stewardship and relationship with city officials
Over just six years, Thornton served as superintendent through three mayors and several changes in city council and school committee membership, putting him in often difficult and controversial situations as he advocated for increased school funding every spring.
Thornton's original budget proposals routinely fell to the city's budget axe, with city councilors slashing the planned contribution to schools before ultimately providing additional funding.
And while the two mayors at the bookends of Thornton's time — former Mayor Scott Avedisian and current Mayor Frank Picozzi — seemed inclined to work with school officials on education funding, Thornton wound up in what turned out to be a useless public spat with former Mayor Joseph Solomon, who held the office for a single term between Avedisian and Picozzi.
Solomon took the mayor's post after 20 years on the city council and immediately signaled that he would treat the school department differently than Avedisian, who had generally maintained a hands-off approach until the last contract dispute when he hosted school and union officials at City Hall to iron out their differences.
By contrast, Solomon sought to exert what he considered his authority over school operations, walking away from mediation on the FY19 school budget and attempting to limit discussion on the FY20 spending plan to only sports and extracurricular activities after the school board threatened to cut those programs amid a projected $7.7 million deficit.
Key to Solomon's gambit were claims that the school committee could use some $4.1 million from the department's pension fund for Warwick Independent School Employees (WISE) union to balance its FY20 budget, and that increased state aid, funding for school improvements, and $1.7 million that the city put toward school bond payments covered the rest of the school department's budget request. | Read: Instead of Leading the Way, Solomon Shows His Back
Thornton replied by saying that Solomon's statements were "inaccurate and intentionally misleading," explaining that the pension withdrawal was illegal, and that city funding had only increased by a total of $14,000 over the prior 10 years.
Ultimately, Solomon lost on all fronts: The city council increased the school budget by $3.9 million, the pension withdrawal never happened, and by order of the state auditor general, the school department didn't have to pay the city $4 million to cover a prior deficit.
Though it lacked the same type of fireworks, the FY21 school budget followed the same general pattern as the prior year, with the school committee approving Thornton's recommendations and later trimming its budget after the city council approved a lower-than-requested contribution.
So far, the FY22 school budget process has gone more smoothly, with the school committee taking it upon themselves to trim Thornton's original budget that included a $7.5 million deficit, primarily through teacher layoffs, while agreeing that they can't expect the city to come up with more money.
For his part, Picozzi called the school board's approach "a responsible decision," a significant shift from the confrontational stance that Solomon took.
Thornton will not be around to see how Picozzi and the current city council navigate the FY22 budget or the upcoming teachers contract, but it's clear that the potential for cooperation between the city and school department is better than it has been in several years.
Conclusion: Philip Thornton led a veritable sea change in how Warwick schools are run, succeeding in taking a harder line against the teachers union, addressing long-neglected safety measures, and moving beyond the department's past controversies, but his delays in communicating risks to children and shifting response to COVID-19 leave the Warwick School Department still having work to do in rebuilding the trust of parents and taxpayers.