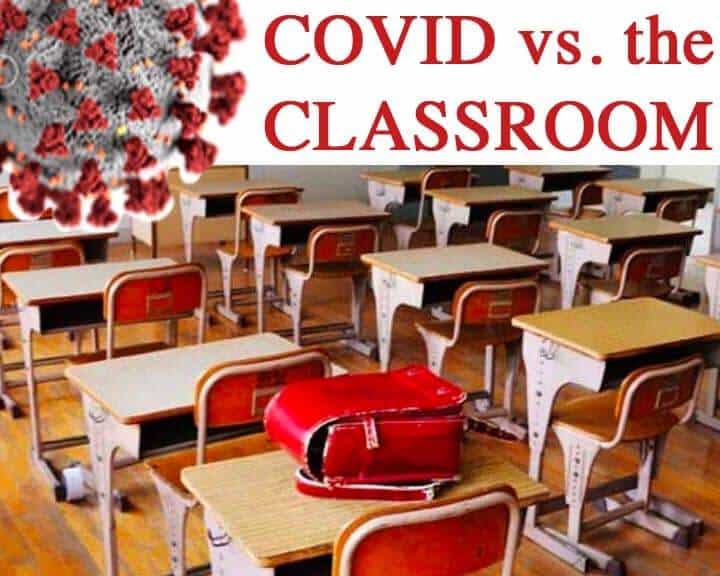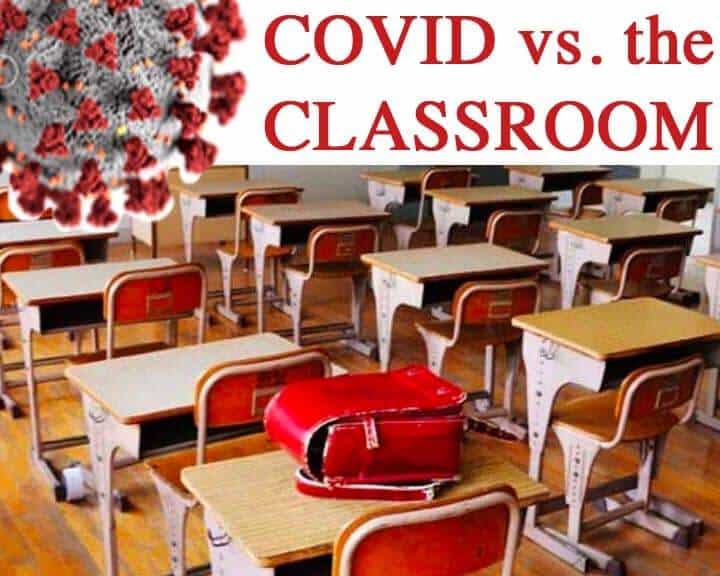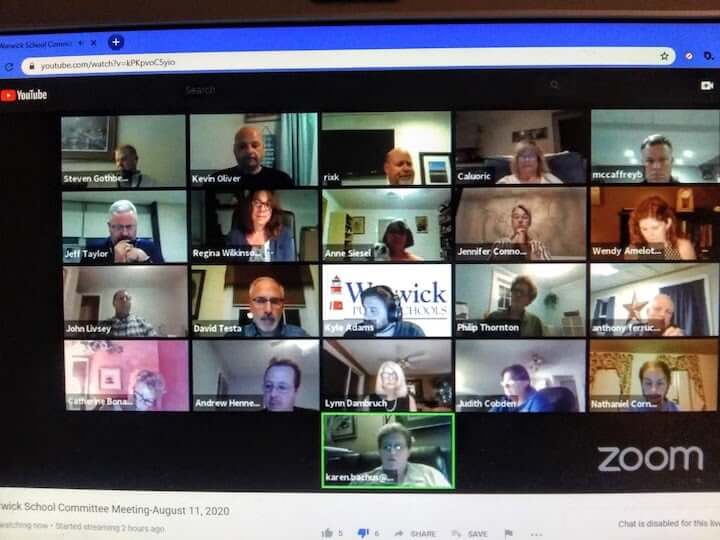 Warwick – The Warwick School Committee voted not to reopen Warwick school buildings Tuesday night, backing a second round of distance learning instead to eliminate COVID-19 risk to students and staff during in-person classes.
Committee Chairwoman Karen Bachus explained 100,000 students had been diagnosed with COVID-19 in just the last two weeks throughout various school districts.
"I think we're going to have a lot of problems with (reopening)," said Vice-Chair Judy Cobden.
"This is our only option," said member Nathan Cornell. "We don't have any alternatives right now. It's just not safe."
Committee member David Testa thought a decision to go with distance learning was "premature," explaining Governor Gina Raimondo's announcement of a two-week delay to the start of the new school year gave them more time to figure out a plan.
"We can still turn around to refocus on improving distance learning because I'm under no illusion that distance learning will replace classroom learning," Testa said, calling the last school year's distance learning was a "mixed bag."
The committee voted 4 to 1 to go with distance learning. Testa was the lone 'no' vote.
COVID-19 learning precautions a costly investment
The cost of reopening schools was another factor in the decision.
Chief Budget Officer Anthony Ferrucci told the committee the cost of reopening schools would be $15 million, which would necessitate hiring several new employees as well as paying for sanitizing and protective equipment to prevent the spread of coronavirus.
New positions would include: 39 part-time building aides, 104 part-time lunch aides/cashiers, 86 full-time custodians/cleaners, 30 part-time bus monitors, and 36 full-time substitute teachers.
The district also needs to purchase: 800 Boxes of Disposable Gloves, 2,100 Dispensers, 3,600 Chromebooks, 34,300 Surgical Face Masks, 400 Cases of Disinfectant, 4,000 Keyboard skins, 3,420 N95 Face Masks, 10,000 Software Licenses, 267 Face Shields Barriers & structures, 95,688 Disposable Gowns, 187 Plexiglass Dividers, 38 Isolation rooms, and "distancing furniture."
Ferrucci said the district is relying on $1.2 million in federal stimulus funds to help pay for the expense, in addition to $1.7 million in additional coronavirus relief funding.
"As of today, there has been no guidance on how to access those funds," Ferrucci said. "Even if we receive those funds at some point in the near future, we are still staring at a $12.1 million deficit."
"I have significant concerns of where are today," said Superintendent Philip Thornton.
Assistant Superintendent Lynn Dambruch shared the results of a survey sent out to parents. There were nearly 3,800 responses.
In the survey, 41.8 percent of parents said they would be willing to send their children back to school under a hybrid model, 26.4 percent opted for distance learning, and 31.7 percent of parents were undecided on which option to choose.
Dambruch noted parents' biggest concern was keeping the schools clean throughout the day. They were also worried about their children not having the ability to wear a mask all day and the lack of ability to social distance in the classroom.
The School Committee also approved a new health and safety policy. It reads in part:
Warwick School Committee will require all persons inside of a Warwick Public Schools facility to wear a face mask. This includes: 
Adults, including educators and staff
Students age two and above
Masks/face coverings must also be worn by all students on the bus. The same applies to staff with medical or other health reasons for being unable to wear face coverings. Face shields worn in place of a face covering must extend below the chin and back to the ears. A student may take off a mask when it is approved by a teacher or school administrator.
Additional COVID-19 classroom coverage:
Warwick Schools Masks Mandatory This Fall
Ferrucci: In-Person School, $15M, Distance Learning $4M
Fall Class Plans Risk COVID-19 Illness, Death
Schools Plan Fall Classes Without Mask Enforcement
Pilgrim Class of 2020 Graduates Remotely
Toll Gate Class of 2020 Graduates Remotely
Remote Control: Warwick Meetings Go Online