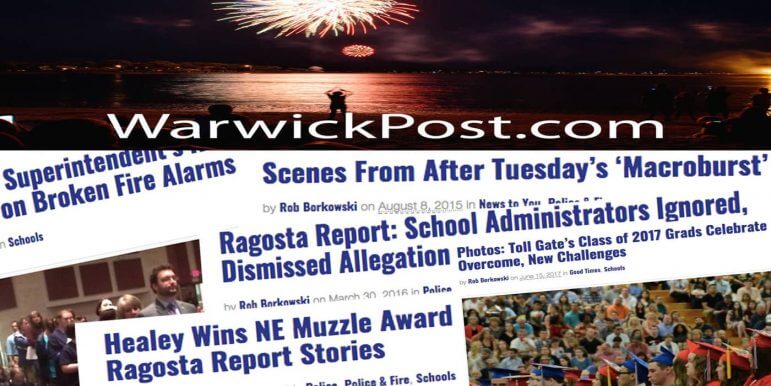 Thanks for your interest in subscribing to WarwickPost.com!
As a paying member of the site, you'll have full access to every article, including in-depth government and political news and commentary, all our popular police news stories, every feature article and full access to WarwickPost.com's archives on a variety of topics of keen interest to Warwick citizens, including a comprehensive history of the Apponaug Circulator Project.
You'll also have access to WarwickPost.com's subscriber-only news videos.
Subscription Options