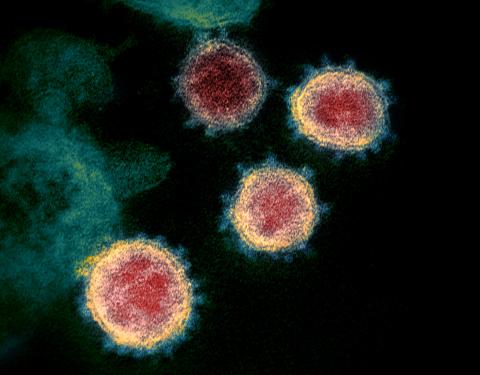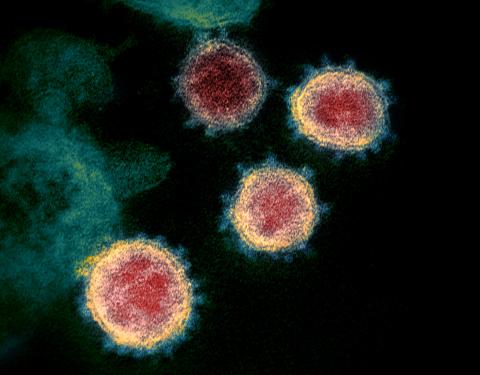 WARWICK, RI — If there's one thing stories about COVID-19 demonstrated as the pandemic continued into its second year, it's this: COVID doesn't care.
The virus didn't care that government officials wanted kids back in school before they were vaccinated; it didn't care that people protested wearing masks; and it didn't care that school administrators wanted to give students a "normal" experience.
COVID-19 continued to spread in spite of misguided attempts to ignore, minimize, and deflect from the threat that the virus continues to pose.
More to the point, it was because of these actions that the coronavirus dominated so much of the news on WarwickPost.com last year, and remains an ongoing concern.
Here are the top 5 COVID-related stories that we covered in 2021:
Warwick principal dies after dance that violated COVID rules
Gerald Habershaw, 57, principal of Pilgrim High School, passed away Nov. 27 after contracting COVID-19 following the school's Homecoming Dance held Nov. 6. Video from the event showed Habershaw and students flouting mask requirements and sharing a buffet — two of the many violations that the Warwick School Committee included in its report issued Dec. 23, showing the public safety breaches were comprehensive and defied written and verbal instruction to protect students and staff.
Though reports have not directly linked  Habershaw's  COVID-19 infection to his fatal heart attack, studies show your risk of heart attack and stroke can  be tripled or sextupled after a COVID-19 infection, according to an Aug. 14 study in The Lancet, Harvard Medical School reports.
The School Committee's report on the dance also noted that at least 45 of the 65 COVID-19 cases found at the school in November were a result of the dance, and that more than 1,100 students missed seven days of in-person instruction because officials could not properly contact-trace the event.
Warwick rolls out vaccines early & often
As soon as COVID-19 vaccines were available in January, Warwick began holding vaccine clinics for residents 75 years of age and older. By early April, shots were available for residents 50 and older, with 40+ eligible for shots 10 days later.
Booster vaccinations and jabs for kids 5-11 became available in October, and by this week, the RI Department of Health reported that 67.1 percent of Warwick residents — including 100 percent of residents 65 and older — had completed the first course of vaccination, whether through the two-dose Pfizer or Moderna series or the single-shot Johnson & Johnson vaccine.
High vaccination rates among children, teens and younger adults remain unrealized in Rhode Island, however, and a surge of cases included a number of Warwick Veterans Middle School teachers, sending that school remote as 2022 began.
On Dec. 10, Warwick Post reported only about 70 percent of children aged 15-18 – high school aged people – were at least partially vaccinated. Only 50 percent of children aged 10-14 were at least partially vaccinated, according to RI Department of Health data. By year's end, those numbers had not climbed appreciably – resting at 58 percent and 72 percent, respectively. Only 66 percent of 15-18 year-olds and 49 percent of 10-14-year-olds are fully vaccinated.
While experts stress the need for booster shots, many adults were also still not fully vaccinated, according to RIDOH. Only 59 percent of people 19-24 have gotten two shots. That number is not much higher for people aged 25-29 at 60 percent or among those 30-39 at 72 percent.
Republican Senator Blocks Restaurant Aid
A bipartisan $48 billion bill to help restaurants through the pandemic was stymied by Sen. Rand Paul (R – KY) in August, whose objection to the unanimous consent motion blocked the measure from passing.
Paul argued that providing the additional help would encourage "the Democrat governors who shut these restaurants down," though 19 of 26 Republican governors also issued shutdown orders for food establishments.
Warwick Schools Go Remote in Spring 2021
In March, the Warwick School Committee announced that it would not hold in-person classes because of scheduling and space issues. The department continued distance learning until April, when it reopened local high schools for four-day-a-week attendance.
Warwick returned to full in-person attendance for the new school year in September.
Gov. McKee  Lifts COVID Restrictions
A week earlier than originally planned, Gov. Dan McKee announced in May that the state would relax its COVID restrictions based on the Centers for Disease Control (CDC) advisory that fully vaccinated people could go mask-free indoors.
McKee also announced that the state's mask mandate would be lifted on May 18 for people who have completed their vaccination regimen.
Those relaxed standards didn't last long, as McKee later issued an executive order requiring masks in schools amid the delta variant outbreak, which the Warwick School Committee formally adopted Aug. 19.
Despite angry comments on Facebook and an attempt by anti-maskers to disrupt the school committee's meeting in December, masks remain among the most effective strategies to limit the spread of COVID-19. | Read a mask guidance recap: Picozzi Announces COVID Infection as RI Cases Rise