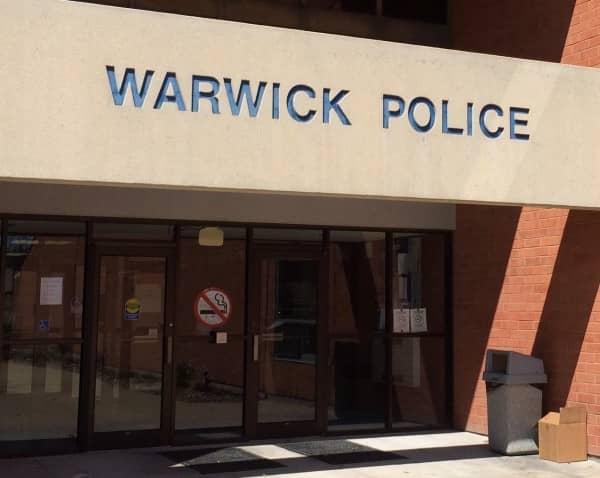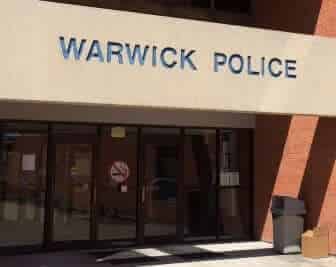 WARWICK, RI — From an unemployment scam that affected Warwick City Hall workers to the search for a missing 15-year-old to a hit-and-run suspect having additional run-ins with the law, Warwick had another interesting year of crime stories.
Here are the top five most-read police stories on Warwick Post for 2021:
WPD Searching for Missing Girl, 15
Warwick Police issued an alert in late April asking the public's help in finding Gianna Zonia, 15, who was reported missing from her home April 22. ABC6 reported that Gianna was found soon after and returned to her family.
National Unemployment Scam Touches Warwick City Hall
A nationwide scam that involved hackers filing fraudulent unemployment claims affected some 56 city employees, according to local officials and Rhode Island State Police. Personnel Director Steven Rotondo said that staffers had been receiving erroneous letters from the Rhode Island Department of Employment and Training  since shortly after the passage of the CARES Act in 2020, which provided pandemic relief to unemployed workers during the COVID-19 recession.
WPD Charge Cranston Woman in Dec. 22 Airport Road Hit & Run
In March, Warwick Police formally charged Skyla Gilroy, 20, of Cranston with felony charges of driving to endanger, death resulting, and failing to stop for an accident, death resulting, after a hit-and-run on Airport Road on Dec. 22, 2020. U.S. Marshalls arrested Gilroy in Arizona on Feb. 1 and transported her back to Rhode Island.
In the time since her arrest for the hit-and-run, Gilroy ran afoul of the law in August after Warwick Police filed one felony charge of domestic assault and two misdemeanor charges of domestic disorderly conduct against her after officers responded to Spofford Avenue for reports that Gilroy had attempted to hit a male with her car.
And then in December, Cranston Police charged Gilroy with violating a no-contact order, resulting in Gilroy being sentenced to 10 days in jail on that charge and held without bail at the Adult Correctional Institutions, Cranston, for violating the bail terms in the other two cases.
She is scheduled for a Jan. 6 violation of bail hearing in the hit-and-run case and a Jan. 22 arraignment hearing in Kent County Superior Court for the August incident.
Homeless Man Arrested Three Times in Four Days
Warwick Police arrested a homeless man three times in four days in early May on a variety of charges, including shoplifting and trespassing.
Robert Slaney, 23, faces one felony count of breaking and entering and misdemeanor charges of willful trespass and shoplifting in three separate cases currently pending in Third Division District Court.
Officers arrested Slaney for shoplifting from the Macy's at Warwick Mall on May 9; for trespassing at a home on May 10; and for trespassing at NYLO Lofts on May 12.
In the Macy's and NYLO cases, Slaney was sentenced to a year of probation for each charge. The May 10 charge was referred to Kent County Superior Court, where Slaney failed to attend an arraignment hearing, according to online court records. He remains subject to an arrest warrant issued by Magistrate John F. McBurney III on Oct. 22.
RI Trooper Log: Warwick Man Arrested on 22 Warrants
Rhode Island State Police reported in January that troopers had arrested Paul J. Nicholson, 53, of 2020 Elmwood Ave., on nearly two dozen active arrest warrants for a variety of charges, including shoplifting, drag racing, grand theft, breaking & entering, conspiracy, and violating a protective order.
Many of the charges were dismissed at trial, while one-year suspended sentences were imposed in nine shoplifting cases, to be served concurrently. On a felony charge of breaking and entering brought by Johnston Police in 2020, Nicholson was sentenced to three years at the ACI with seven years of a 10-year sentence suspended.
He is eligible for release in October, 2023.