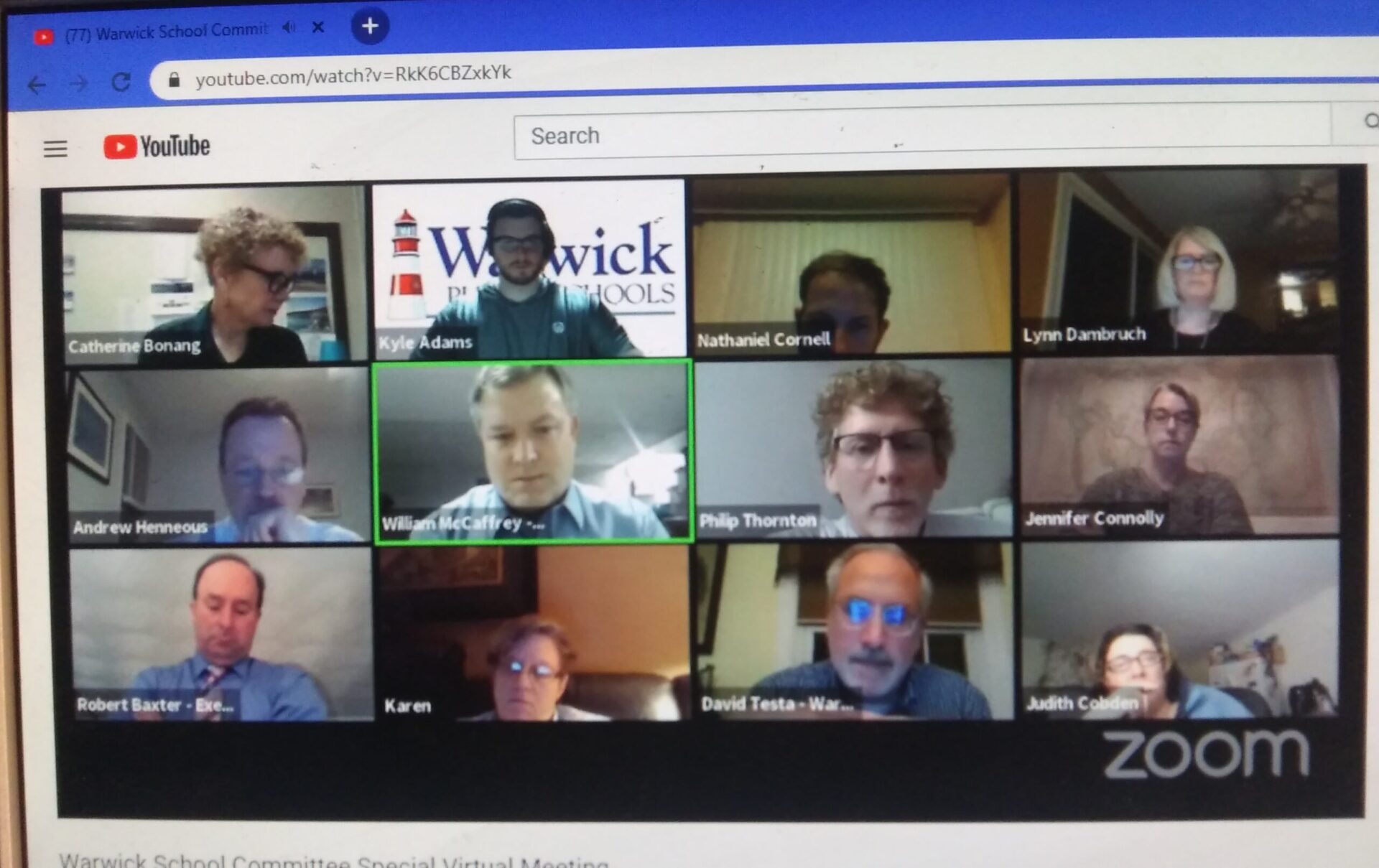 WARWICK – Warwick Public Schools will not be returning to five days a week in-person instruction anytime soon due to scheduling and space required during the COVID-19 pandemic.
Assistant Superintendent Lynn Dambruch told the Warwick School Committee Monday that Curriculum Director Anne Siesel wanted to schedule itinerant teachers "in a different manner because she felt they would be 'super-spreaders'".
Each itinerant teacher works with students in Kindergarten through Grade 5.
"Many of them work not just in one elementary school but two or three elementary schools," Dambruch noted. "So they can work with over 300 students per week."
Siesel scheduled the itinerant teachers for one or two per grade level for each trimester. As a result of the change, teachers were not provided enough planning time as mandated in their contracts, so they were given this extra planning time on Mondays.
"Because we owe the teachers planning time, we do not have school on Mondays," Dambruch said, adding it would be "very difficult" to change the schedules for the teachers, special educators, and interventionists at this time. Mondays are also designated as "deep-cleaning" days for all the schools.
William McCaffrey, the Director of Secondary Education, told the committee the district was "limited" in the number of students who can be put in a classroom.
"Our max capacity for students in a room would be 17," McCaffrey said. "We do not have enough classroom space to have all our students back at one time."
McCaffrey said secondary students are attending classes under a hybrid model. Mondays have been used for support services for special needs students.
"I'm not aware of any high school in (Rhode Island) that is back full-time at this point," McCaffrey added.
Dambruch said the last survey which was sent out indicated a 70 percent return rate to in-person learning at the elementary level. Updated figures will be provided at the committee's March 9 meeting.
McCaffrey reported a 63 percent return rate to in-person learning at the secondary level.
Jennifer Connolly, Director of Special Services, noted the myriad of scheduling changes endured by students over the last year.
"If we reintroduce Monday as an in-person learning day, I think like all the scheduling changes, would be incredibly disruptive for special educators, for speech language therapists, occupational therapists, and physical therapists. It's really challenging to service these students and at the same time meet all the social distancing requirements."
"In a perfect world, I would love to be back five days a week but I am fully cognizant of some of these obstacles," said Committee Member David Testa.