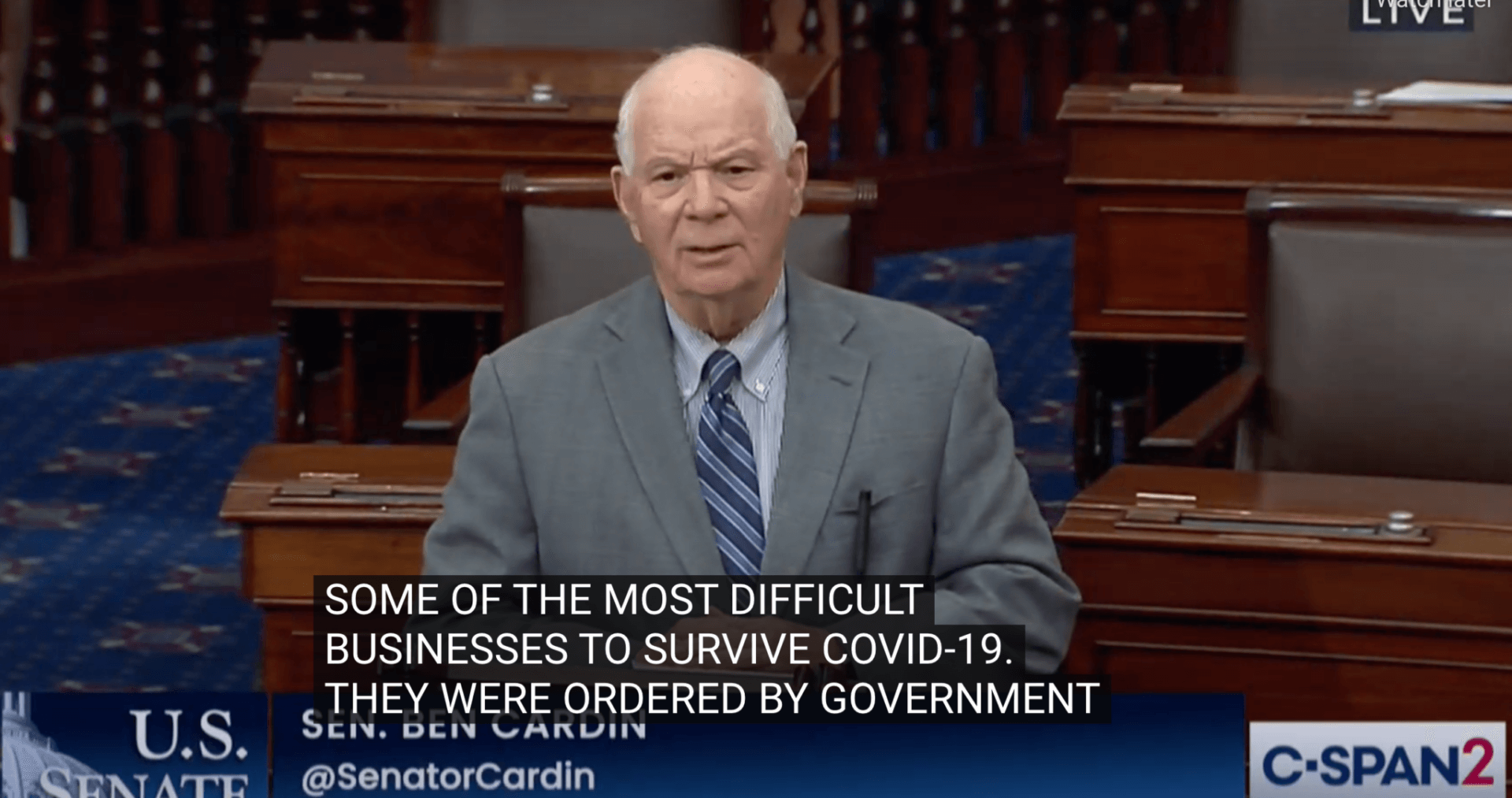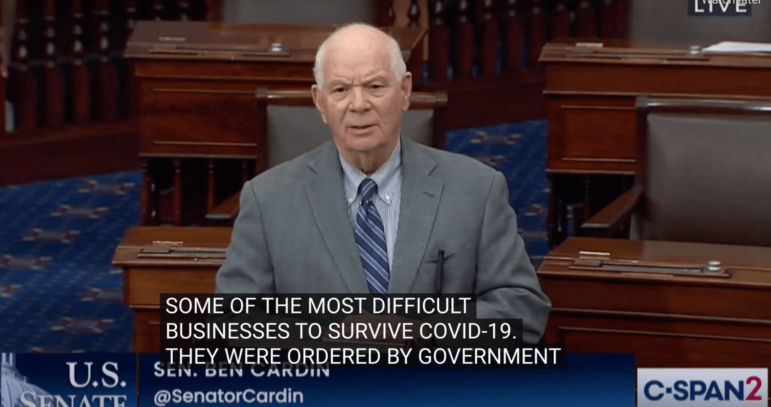 WASHINGTON, DC — Only 446 RI restaurants of 1,969 applicants won Restaurant Revitalization Fund grants, far short of the $315 million asked,  part of a national theme U.S. Senators sought to redress Aug. 7.
In fact, Ballotopedia reports that most (19 of 26) Republican governors issued lock down orders during March and April 2020 amidst the pandemic.
The bipartisan $48 billion effort was stymied by Sen. Rand Paul, (R – KY) whose objection to the unanimous consent motion blocked the measure from passing.
Paul argued restaurants should not be helped because he disagreed with the COVID-19 pandemic shutdowns that put restaurants in dire straights. He said restaurants should not be helped, so as to discourage future lockdowns.
"You reward the Democrat governors who shut these restaurants down, guess what? They'll shut them down longer," Paul said.
In fact, Ballotopedia reports that most (19 of 26) Republican governors issued lock down orders during March and April 2020 amidst the pandemic.
"This is a matter of life or death for many restaurants in our community,"  said U.S. Senate Committee on Small Business & Entrepreneurship Chair Ben Cardin (D-Md.) Cardin and U.S. Senator Roger Wicker (R-Miss.), along with Senate Majority Leader Chuck Schumer (D-N.Y.), U.S. Senators Lisa Murkowski (R-Alaska), Maria Cantwell (D-Wash.), Joni Ernst (R-Iowa), Kyrsten Sinema (D-Ariz.), Bill Cassidy (D-La.), Debbie Stabenow (D-Mich.), and Cindy Hyde-Smith (R-Miss.) had sought unanimous consent on the floor of the U.S. Senate to approve the new funding.
At stake for Rhode Island restaurants is another $208,933,169 in grants to the remaining 1,523 restaurants seeking aid to keep their businesses running as the pandemic continues.
"Congress cannot mistake the hopeful signs of recovery for proof that restaurants are back to where they were before the pandemic. Restaurants nationwide remain buried under more than 18 months of debt and they are struggling to rehire staff and purchase supplies," Cardin said. "This bill will guarantee funding to the nearly 180,000 applicants who have yet to receive a grant. This can wait no longer and I regret that my unanimous consent request was objected to today. It is my fear that if Congress fails to act, many of our most cherished restaurants will not survive."
The food services sector has been one of the hardest-hit during the COVID-19 pandemic. A National Restaurant Association study released in December 2020 found that 110,000 eating and drinking places were closed temporarily, or for good. The study also found that the sector finished 2020 nearly 2.5 million jobs below its pre-COVID level; and that up to 8 million restaurant employees were laid off or furloughed during the peak of initial closures last year.
In March 2021, Congress created RRF and appropriated $28.6 billion in funding to provide grants to eligible entities equal to their pandemic-related revenue loss up to $10 million and no more than $5 million per location. Eligible entities include restaurants, bars, food trucks and carts, brewpubs, tasting rooms, and other food services establishments. The grants may be used for eligible expenses, such as payroll, rent, and supply costs.
On June 30, SBA announced the closure of RRF due to the exhaustion of funds. SBA also announced that more than 278,000 applications were submitted to the program, but the agency was only able to fund approximately 101,000 of them.