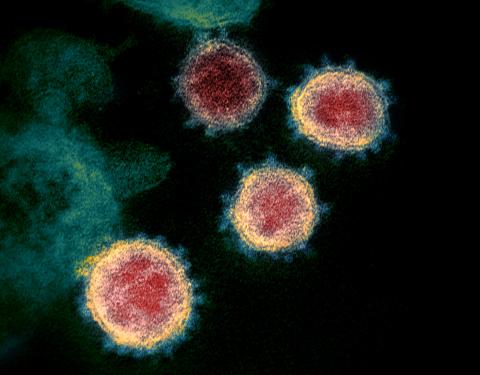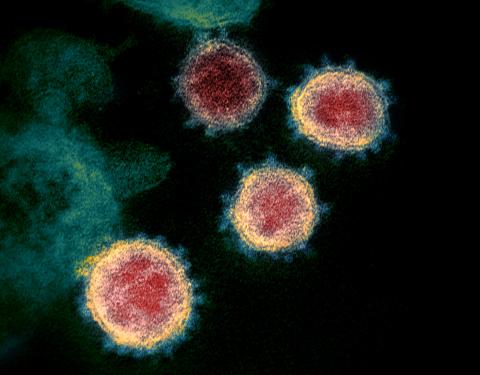 WARWICK, RI — Rhode Island now ranks seventh in the U.S. for per capita COVID-19 cases at 923, with Mayor Frank Picozzi among them.
"Hi everyone. I want to let you know that I tested positive for Covid this afternoon," Picozzi wrote on his mayoral Facebook page Wednesday afternoon.
"My symptoms started to appear late yesterday and have worsened a bit. So far I feel like I have a bad head cold or serious asthma attack but I also have a hacking cough and a very sore throat. I am vaccinated and received my booster a month ago. I have my laptop and phones so I'll be Mayor from my house for a while."
The Act Now Coalition, an independent nonprofit founded in March 2020 to help people make informed decisions by providing timely and accurate data about COVID, rates the health risk from the Delta and Omicron viruses that cause COVID-19 as severe, with 138 daily new cases documented per 100,000. RI Department of Health's COVID-19 data portal ranks the percent positive rate at 7.2 percent, up from 6.2 percent last week.
Last year, the percent positive rate measure widely considered for safe return to in-person schooling was set at below 5 percent. The 5 percent COVID-19 positivity threshold was set last fall on the advice of the country's top virologist, Dr. Anthony Fauci,
Experts urge people to continue exercising caution, combining layers of protection by using masks, ventilating indoor spaces, socially distancing and getting vaccinated and boosted as soon as you are eligible. Earlier this month, Gov. Dan McKee noted that all tools to protect people during the epidemic will be needed to protect Rhode Islanders.
Details on each of these layers of protection, made more urgent by the more transmissible Omicron variant, are listed below:
Vaccinate
Schedule an Appointment Online
To schedule a vaccination appointment online, you can visit the state portal, vaccinateri.org, or visit the portals for the following retail pharmacy locations:
Get booster shots, too
Booster shots for people who have competed the full first round of vaccinations, one shot for the Johnson & Johnson vaccine, and two shots for the Pfizer and Moderna vaccines, are now available to everyone 16 years and older. The boosters have been urged since the Omicron variant, known to be more contagious than the Delta variant, began circulating in the U.S.  Booster shots can be scheduled at the same place you got your initial round of vaccine.
Ventilate
COVID-19 hangs in the air for a long time after an infected person has been through the area, and Omicron is helping infected people put even more of the virus into the air than before. Experts have been noting the importance of good ventilation and the comparative safety of outdoor environments throughout the pandemic. Last year, WarwickPost.com interviewed air quality experts about the importance of improving air circulation indoors for health safety, with fans and air filters. While no one protective strategy is 100 percent, ventilation is an important part of the fight.
Social Distancing
Stay 6 feet away from others
Inside your home 
Avoid close contact with people who are sick.
If possible, maintain 6 feet between the person who is sick and other household members.
Outside your home 
Remember that some people without symptoms may be able to spread virus.
Avoid crowds
Being in crowded places like restaurants, bars, fitness centers, or movie theaters puts you at higher risk for COVID-19.
Wear a high-quality mask
Even if you're fortunate and fresh air is ventilating hanging virus particles out of your area, you still need to worry about new virus exhaled by the people near you, sometimes exhaled at you during a conversation. When the Delta variant began its spread through the United States, the CDC and other health officials recommended doubling cloth masks and using better masks. That advice holds with the still more transmissible Omicron variant.
"The CDC has come out with such recommendations last week and I would absolutely encourage on using such double cloth masks or 3 layered surgical masks. If work entails being around other people can also consider using KN95 masks," Thakkar said in February 2021.
KN95 masks, made in China, are said to filter out 95 percent of particles including the coronavirus that causes COVID-19. Only a handful of the KN95 masks have been certified by the FDA, however, according to Health.com.
Dr. McDonald has also recommended using the KF-94 mask (view at 21:59), the Korean-made version of the KN95 which filters 94 percent of particles. The masks are common in South Korea to filter dust from the air in that country. A small study last year showed the masks roughly equal to the U.S. version of the masks – N95 masks. They're also cheaper, $2 a piece, and more available than the N95.
Both McDonald and Thakkar cautioned people to thoroughly research sources before purchasing the masks from them.  In each case, counterfeits are a risk, but this article from NPR outlines a number of tests for your masks – buy a few and test them to gauge to the best of your ability that you've got legitimate filters before you buy more.
Test to prevent spread to others
Testing can give you information about your risk of spreading COVID-19.
You can choose from many different types of tests.
Regardless of the test type you select, a positive test result means that you have an infection and should isolate and inform your close contacts to avoid spreading disease to others.
Over-the-counter self-tests can be used at home or anywhere, are easy to use, and produce rapid results. Anyone can use self-tests, regardless of vaccination status or whether they have symptoms or not.
Consider using a self-test before joining indoor gatherings with others who are not in your household.

A positive self-test result means that you have an infection and should avoid indoor gatherings to reduce the risk of spreading disease to someone else.
A negative self-test result means that you may not have an infection. Repeating the test with at least 24 hours between tests will increase the confidence that you are not infected.
Ask your healthcare provider if you need help interpreting your test results.
COVID-19 Testing
Last week, Gov. McKee announced investments expanding COVID-19 rapid tests and at-home test access.
A test site opened last week at the Chapel View Shopping Center in Cranston. This site will be open seven days a week for rapid testing by appointment only. To make an appointment, visit portal.ri.gov. Additional new rapid testing sites will open in the coming weeks. Details on those new sites will be posted online.
For those Rhode Islanders who are asymptomatic but are looking for a test before the holidays, the state is expanding access to rapid testing at six existing testing sites. (Previously, people who were asymptomatic received PCR tests at these sites.) Testing is also available for symptomatic people at these locations. Appointments are still needed for these rapid tests. These six sites are:
Barrington Shopping Center
Blackstone Valley Community Health
Cranston Parkade Storefront
Rhode Island Convention Center Ticket Booth
Smithfield VFW
Warwick Shopping Plaza
People must make appointments to be tested at these sites at portal.ri.gov. PCR tests will still be used for asymptomatic K-12 tests at these sites. To help the testing sites run smoothly, people are asked to arrive on time for their appointments.