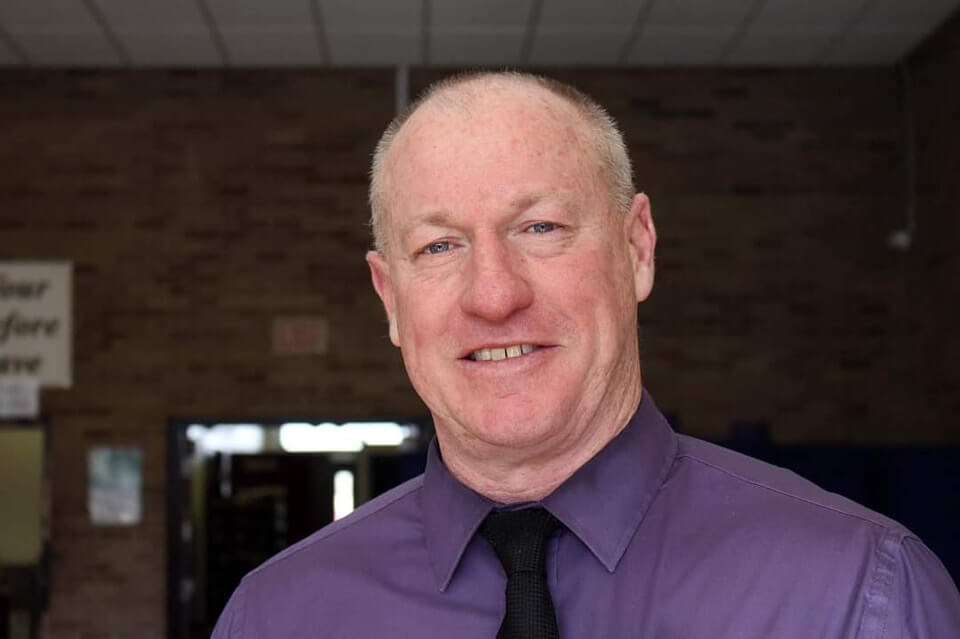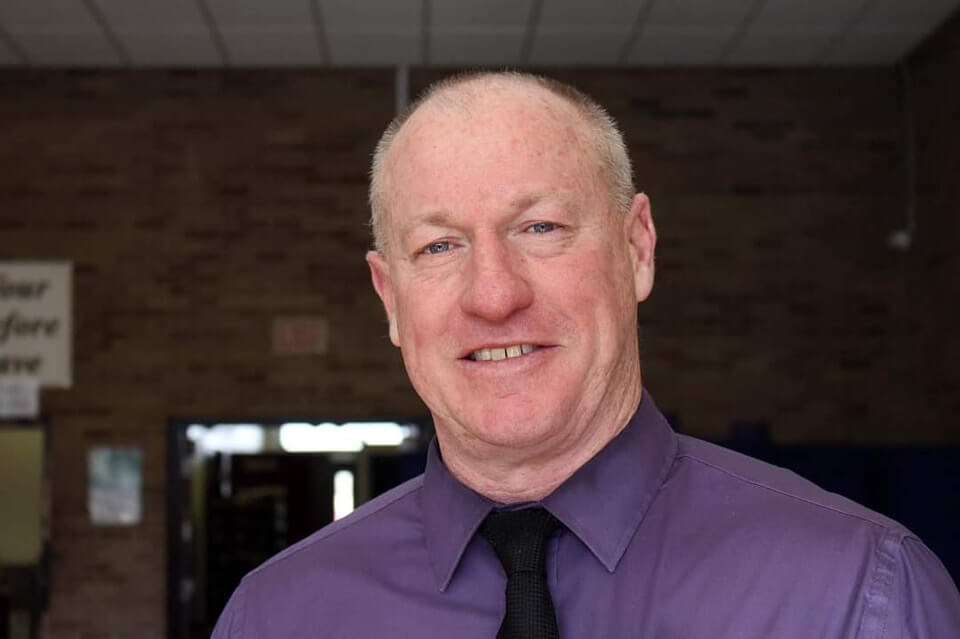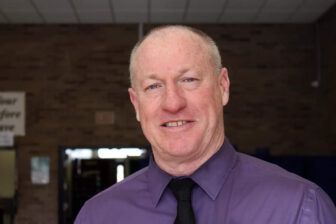 Editor's note: The following report had been updated with relevant information about Gerald Habershaw's health in the weeks before his death.
WARWICK, RI – The Pilgrim High School community is in shock following the death of Principal Gerald Habershaw from a heart attack on Saturday, after weeks with a COVID-19 infection.
The Providence Journal's Saturday report on Habershaw's death included an interview with his younger brother, David, who said Habershaw had been feeling ill from the virus a few days following the Nov. 6 homecoming dance. He was rushed to the hospital Saturday with chest pains, dying of COVID-19 complications, he said, according to the report.
On Nov. 17, the RI Department of Health reported about 30 people at the school had contracted COVID-19, including students and staff. More than half of the people reporting those cases attended the dance, RIDOH reported.
"Mr. Habershaw is a giant among us," school committee member Karen Bachus said via e-mail. "He was a man of great integrity, love, and compassion–he was a mensch and loved our students, staff, and district beyond compare."
"His loss is devastating for our entire community," Bachus continued. "I can't imagine Warwick Public Schools without him; he was a beloved friend, mentor, and brother to me and to so many others whose lives are better for having known him and called him friend. My deepest sympathy goes out to his wife, children, family, friends, and the entire community."
"Warwick has suffered a devastating loss. I knew Gerald Habershaw back when I was on the School Committee. He was devoted to his students and co-workers. He touched the lives of so many in this city. Our condolences, thoughts, and prayers go out to his loved ones."
Habershaw had been placed on paid administrative leave following a COVID-19 outbreak at the school, partly attributed to the Nov. 6 homecoming dance. The building was closed and students returned to distance learning through the Thanksgiving break. The school department named Pamela Bernardi acting principal until further notice.
Habershaw was seen in a video without a mask inside the school building during the dance. Under Gov. Dan McKee's executive order, those in schools are required to wear a mask unless actively eating or drinking.
Habershaw's welcoming message on Pilgrim's website reads in part: "As Principal, I have three priorities. The safety and security of the students, faculty, and staff is our main concern on a daily basis. Creating an environment based on mutual respect and outstanding positive rapport is very important. Finally, we strive to produce quality instruction in every classroom."
Parents expressed anger at the School Committee and news organizations on social media after Habershaw was replaced.
Member David Testa confirmed the school committee had received a lot of e-mails and a couple of phone calls about Habershaw's leave.
"Let's gather facts. We make decisions on facts, not make decisions on emotions. I trust the Superintendent and the Administration to do that," Testa said last week.
Many of Habershaw's supporters believe he was treated unfairly.
"Everyone should take a good long look at how we've progressed culturally to a point where the bureaucracy takes a beloved/renowned civil servant and threatens their livelihood and public character over a policy matter that is casually respected AT BEST," wrote Kevin Shepherd on Facebook, commenting on the news of Habershaw's death. "Habs had to endure his personal choices and professional life coming under undeserved attack and scrutiny in the last days of his life… for what? It's completely undue, and the administrative response was completely draconian. Seriously, consider what is at stake, and the short supply of great men and women suited to taking up such challenges. Shame on the system that in his last days tore such a great man's work and legacy down."
Mayor Frank Picozzi had kind words for Habershaw. "Warwick has suffered a devastating loss. I knew Gerald Habershaw back when I was on the School Committee. He was devoted to his students and co-workers. He touched the lives of so many in this city. Our condolences, thoughts, and prayers go out to his loved ones. The city of Warwick is standing by to offer his family any support or help needed. City flags will be lowered to half-staff through interment."