Editor's note: This article is free to the public to ensure access to life-saving information. If we've helped you, and you're able, we'd appreciate your subscription for either $1.50/month or $15 per year.
WARWICK, RI — The Nov. 6 Pilgrim homecoming dance defied multiple written and verbally delivered Rhode Island Department of Health and school rules meant to protect the health of the 613 ticket holders, according to a Warwick Public Schools report.
The report, obtained from Warwick Schools through a public records request, documented the dance broke rules on masks, distancing, ventilation, food service, and capacity. A copy of the report has been linked at the end of this story.
The dance, organized in part by Social Arts Coordinator Cynthia Rix under the late Principal Gerald Habershaw's supervision, resulted in at least 45 of the 65 COVID-19 cases from the school in November, according to the report and RIDOH. The report notes the resulting COVID-19 illnesses caused more than 1,100 students to miss seven days of in-person instruction due to the inability to contact trace the event, since protocols were not followed.
Habershaw and Rix were placed on administrative leave following word of the apparent violations at the dance. Habershaw was reportedly ill with COVID-19 following the dance and prior to his death on Nov. 27 from a heart attack.
"It is our findings that Pilgrim High School hosted a dance that did not meet any of the policies, protocols, directives, etc. issued from the School Department, State, etc. These policies, protocols and directives were provided to [unnamed school officials] in advance of Homecoming planning and were, in many cases, re-iterated multiple times as documented. They were clear and unambiguous," the report reads.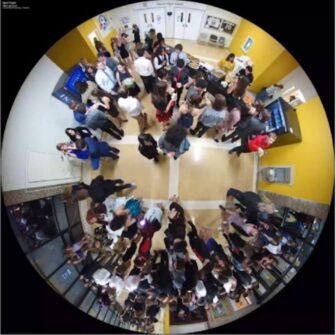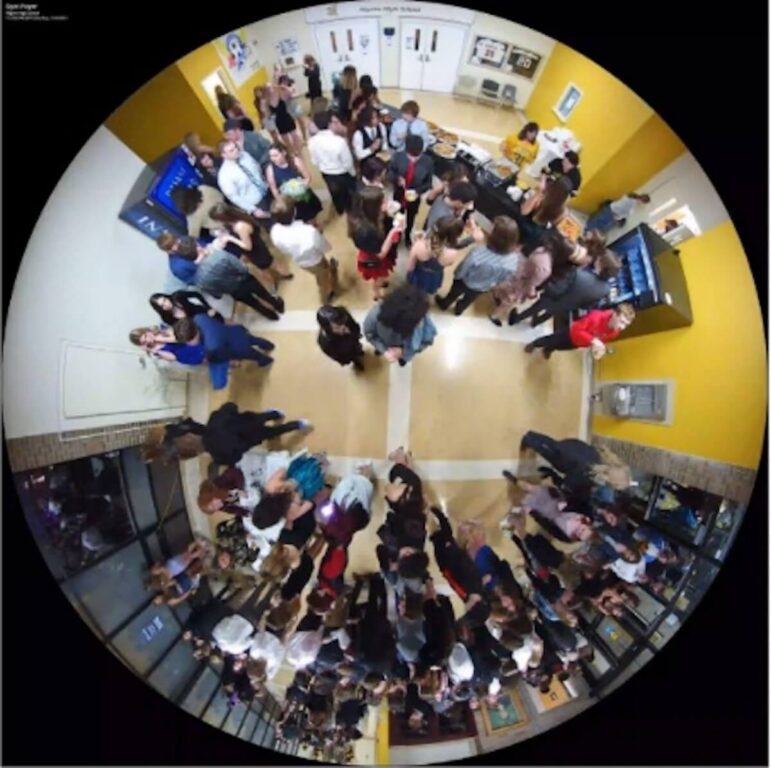 The document was the subject of discussion during the Dec. 8, School Committee, which met for an executive session to discuss the investigation into homecoming COVID-19 precautions taken in planning and during the dance. No votes were taken, according to School Committee member David Testa.
During a Nov. 22 meeting about the failure to follow safety rules with Warwick Teachers Union President Darlene Netcoh, WTU attorney Chris Lambert, Warwick School Committee attorney Andrew Henneous,  Director of Technology Jeff Taylor, Warwick Schools Superintendent Executive Assistant Cathy Bonang, Assistant Superintendent William McCaffrey, Director of Human Resources Kimberly Ruggieri and Supt. Lynn Dambruch, union representatives  asked that the Administration "state their case, they would then caucus and return with statements," according to the report.
Dambruch did not immediately respond to a request for comment on the report.
The report notes that two individuals were interviewed about the dance, but their names were redacted under RI Access to Public Records Act exemptions related to personnel matters.
Among the violations noted in the report:
 Inside building access was requested for bathroom use only, not food, but an indoor buffet was seen in a video taken by the Warwick Beacon. Servers were not masked. Students were not seated in pods while eating as directed.
The plan submitted to RIDE conflicted with actual events. The plan stated it was an outdoor event with social distanced pods, but students were observed eating inside, no pods for dancing, or assigned seating per state requirements.
Capacity was either double or triple that allowed by RI Department of Education/RIDOH, which was 300 with food served inside or 200 with food served inside. The reported ticket sales were 613, indicating a capacity the report says was verified by two witnesses.
In both the Beacon video and surveillance cameras inside Pilgrim School, students were seen on surveillance cameras entering the gymnasium lobby in tight groups and unmasked. "School Committee mask policy and the Governor's Executive Order were not followed inside the gymnasium lobby or inside the tent. Directives were given for students to be masked. Surveillance video shows the majority of students and chaperones in violation of these policies."
PCR tests were a requirement 72 hours in advance, but a Facebook post documented in the report, also reported by Warwick Post, noted that when weather postponed the dance from Oct. 29 to Nov. 6, tests submitted for the Oct. 29 date were accepted for the Nov. 6 date, which would have made those tests several days old, and invalid, by the time of the event.
A directive was given for two sides of the tent to be up to allow for ventilation. Witnesses and pictures taken at the event showed that 3 sides were down at all times. The shortest side had a 10-to-12-ft. opening against the Pilgrim building. No cross ventilation was possible. McCaffrey wrote: "It is my finding that although an "outdoor" tent was used, the sides being down and the lack of ventilation created the environment equivalent of an indoor event. It was no longer considered 'outdoors'."

Directives from McCaffrey that students were to be masked while dancing and remain in pods were ignored. Video showed no pods, masks, or social distancing, his report notes.
Warwick Public Schools Nov. 6 2021 Pilgrim Homecoming Dance Report