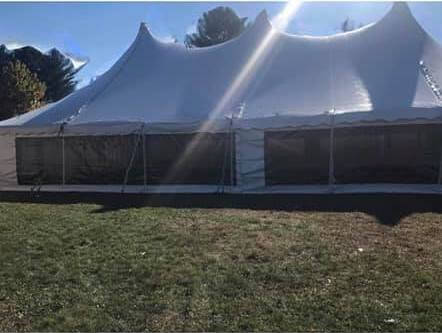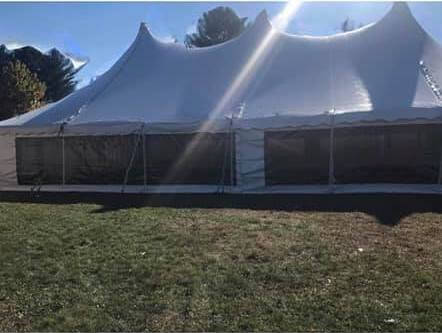 Editor's note: This article is free to the public to ensure access to life-saving information. If we've helped you, and you're able, we'd appreciate your subscription for either $1.50/month or $15 per year.
WARWICK, RI — School officials haven't disclosed precautions taken at the Nov. 6 Pilgrim homecoming dance tied to a COVID-19 outbreak, but a global health expert has advice they should follow at future events.
The event was linked to COVID-19 infections of about 30 students and staff at Pilgrim High School. One known person with COVID-19 following the event was Principal Gerald Habershaw, who died of a heart attack Nov. 27.
Dr. Don Thea, Professor and Associate Chair, Department of Global Health, Boston University School of Public Health, and an ABIM board-certified Infectious Diseases physician, said vaccination, masks, ventilation and testing were all necessary to adequately protect students and staff at the dance. Only two of those, testing and vaccination, is known to have been used to prevent COVID-19, and not effectively, according to Thea, in the case of testing, and as shown by state vaccination data.
But there were lessons to be learned on each layer of protection against the pandemic at the dance, Thea said.
Given what is publicly known about the Pilgrim Homecoming Dance, and rising community spread of COVID-19 , Thea said: "It seems to me like it was a not-thoroughly prudent event to hold from a public health standpoint."
He noted, however, that he understands the psychological need to provide a social opportunity for students, noting his own college students are showing signs of stress from the prolonged pandemic.
Also, Thea pointed out that while high school students are better protected from serious consequences from COVID-19, which include the risk of hospitalization and death, as well as risk of long-term symptoms, including persistent fatigue and blood clots, that risk is not zero.
"In comparison to any other age group or sub-group, these kids probably have the best chance. But that's no guarantee," Thea said.
Joseph Wendelken, spokesman for the RI Department of Health, said the agency had no information from Warwick Schools about the precautions taken prior to and at the dance.
Repeated phone and email requests to Warwick Schools Superintendent Lynn Dambruch for comment and information about pandemic safety measures taken at the event were not returned.
Comments and posts on the Community of Warwick Schools-Better Together page provide varying degrees of insight into how each important layer of protection was handled. Thea had notes on each:
COVID-19 Vaccination
Thea was quick to remind that the first line of protection for the community is now the vaccines against COVID-19. According to the CDC, COVID-19 vaccines provide considerable protection against severe disease and death, and transmission risk is substantially reduced. Even with the Delta variant, evidence suggests fully vaccinated people who become infected are infectious for shorter periods of time than unvaccinated people infected with Delta.
Rhode Island's school aged population is still moving toward full eligibility for the COVID-19 vaccines, with children aged 5-11 becoming vaccine eligible since November, and children aged 12-15 eligible for the vaccines since May.
While overall vaccination data for the state shows about 90 percent of adults were at least partially vaccinated against COVID-19,  only about 70 percent of children aged 15-18 – high school aged people, the majority age group at the dance – are at least partially vaccinated.
Masks against COVID-19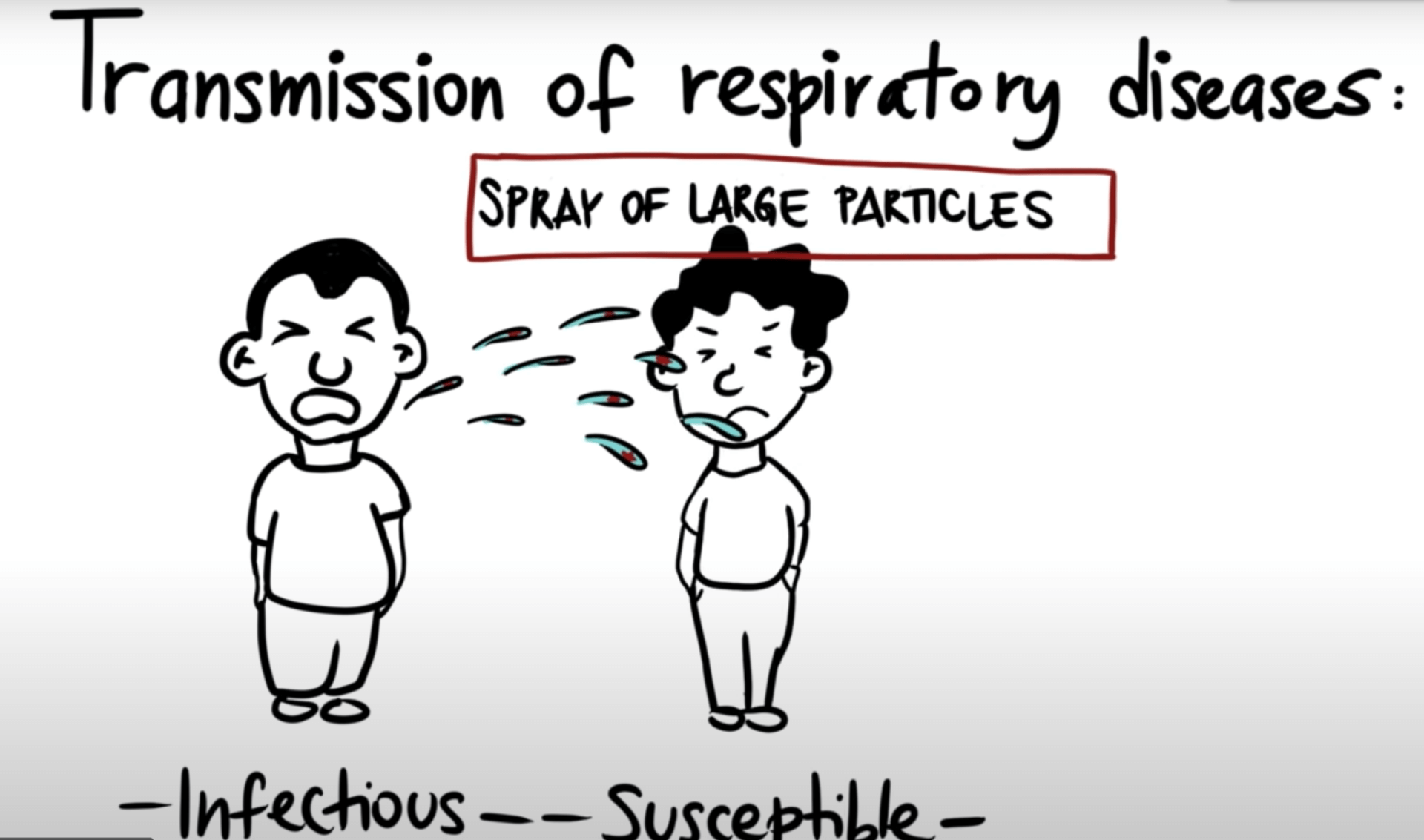 Whether masks were a safety requirement at the dance or not, footage from a Warwick Beacon video shows the late Principal Gerald Habershaw and many students without masks. The video, which runs for three minutes, does not appear to show any student, or Habershaw, wearing a mask either in the school before the event, or in the tent where the dance was held.
Medical experts have noted throughout the pandemic, including following the distribution of vaccines to increasingly younger age groups, that mask wearing is one of the most effective safeguards against indoor spread of COVID-19. COVID-19, and other respiratory diseases, are spread in part by close-up exposure to infected peoples' speech, breath, sneezing or coughs.
COVID-19 Testing
Thea says testing should be done 24 hours before a big social gathering such as a dance.
Testing for COVID-19 was required before the dance, according to school officials on social media, but when weather postponed it from Oct. 29 to Nov. 6, tests submitted for the Oct. 29 date were accepted for the Nov. 6 date, which would have made some of those tests several days old by the time of the event.
Any COVID-19 test will only tell you if you were infected at the exact time of the test, Thea pointed out. Even 48 hours later, he said, there are too many opportunities to get infected for that to be a safe interval. While you'll know if you were infected two days ago, "it has nothing to do with where you are within the next 48 hours," Thea said.
Testing 24 hours before such an event would also not guarantee there would be no infected people inside, since there are still a lot of opportunities for someone to become infected in a given day, "but it will absolutely diminish the likelihood that a super-spreader event will occur," he said.
Ventilation: Clear the air of COVID-19
Comments and posts on the Community of Warwick Schools-Better Together page show an 80 ft.-by-120 ft. tent was used for the event, which several hundred Pilgrim High School students attended. Ventilation remains a significant factor in preventing the spread of COVID-19 (but does not prevent large particle transmission from coughs or speaking, which requires masks).
Thea said that the interior of a tent is not effectively different from an indoor environment, unless the sides are open, and there is sufficient wind to promote adequate ventilation of virus in the air. Without wind in the mix, Thea suggested using fans at the tent openings to aid ventilation.
A photo posted of the tent used appears to show windows, but it's not clear if those windows, or the doors provided any ventilation for people crowded inside.
"The amount of air through those doors is critically important," Thea said.
COVID-19 and stroke, heart attack risk
Getting infected with COVID-19 virus increases the chances of heart attack or stroke in people, according to an Aug. 14 study in The Lancet, Harvard Medical School reports.
The study included every person in Sweden diagnosed with COVID-19 from Feb. 1, to Sept. 14, 2020 — a total of nearly 87,000 people. Their median age was 48, and 57 percent were women. In the week after a COVID-19 diagnosis, the risk of a first heart attack increased by three to eight times. The risk of a first stroke caused by a blood clot multiplied by three to six times. In the following weeks, both risks decreased steadily but stayed elevated for at least a month.
Without additional information about a person's health, Thea said, it's not possible to connect a heart attack or a stroke to a particular COVID-19 infection, but getting infected does increase that risk.  He noted that people can die of heart attack with no prior warnings of a heart condition.
Thea said that if he had a heart condition, he would "try to avoid anything that would add additional stress to my heart."
The Warwick School Committee meets tonight, where they will discuss the safety precautions taken at the dance in executive session, resuming publicly to announce any votes taken: