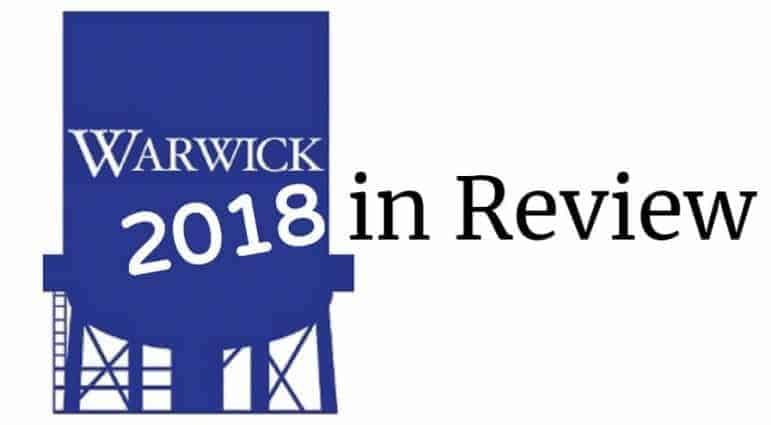 WARWICK, RI — This year in Warwick had a little of everything: Major political news, business stories, and events to celebrate the city.
Here's a rundown of the top 5 stories on WarwickPost.com for 2018, with two honorable mentions to round out the list.
Subscribe to the Post for the latest news from Warwick.
Our preview of Warwick's July 4 fireworks displays and extensive list of Rhode Island fireworks displays took the most-read title this year.
The sale of one of the two properties owned by Doherty's (the other located on Jefferson Boulevard in Warwick) caught the #2 spot.
Also this year in Business: Apponaug Brewing Company Opens in Pontiac Mill.
Our third-highest-read article reported the arrest of a man who, police say, threw urine at three Kent County staffers in October.
Jeremy Wardlow, 45, of Newport, failed to attend a court hearing, resulting a bench warrant being issued. Wardlow later surrendered to the court to face three counts of assault and one of disorderly conduct. He is due at a pretrial hearing on Jan. 7.
On Sept. 19, the Warwick Police dive team, while conducting body recovery drills, found a dead body under the Pawtuxet Bridge. Our follow up tracing a recent accident in Florida where Carl Greenlund, 45, was the main suspect landed at #4 on the Post's top-read list.
Four months into A&E's decision to record its popular LivePD program in Warwick, a segment aired showing Sgt. John Curley in pursuit of an erratic driver. After locating the suspect pickup truck on Jefferson Boulevard, Curley and several officers chased Steven M. Rogers, 21, of 106 Pinegrove Ave., up onto Rte. 37 where Rogers then took the wrong exit and led officers on a police chase before being tasered.
The two cases resulting from the incident — one for refusal to submit to a breath test and another for DWI, reckless driving, and resisting arrest — have been transferred to Kent County Superior Court, where hearings are scheduled for Jan. 3.
Honorable mentions:
Longtime Mayor Scott Avedisian's announcement in April that he'd be stepping down from office to head the Rhode Island Public Transit Authority had the entire state in suspense for the better part of a weekend.
He wouldn't disappear from the scene, though.
Then-city council president Joseph Solomon succeeded Avedisian for the remainder of the mayor's term in May, then won the 2018 Democratic primary by a huge margin before defeating Avedisian-backed Sue Stenhouse in November, 60-40 percent.
Our coverage of the school committee election was also among the highest-read stories in 2018.
What will 2019 bring? Subscribe to WarwickPost to find out.