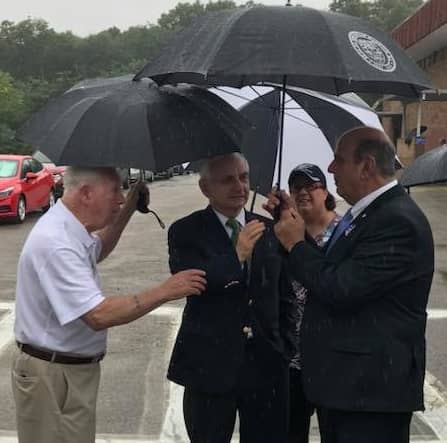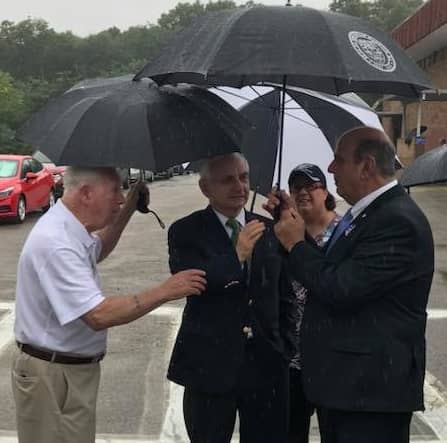 WARWICK, RI — Joseph J. Solomon Sr. emerged as the victor of today's four-way Democratic primary for Warwick Mayor, defeating Richard Corrente by a 65-to-18 percent margin with 96 percent of precints reporting, according to the unofficial vote count published by the Rhode Island Board of Elections at 9:50 p.m.
Gerald Carbone finished with roughly 15 percent of the vote. Vincent Ferla, who had dropped out of the race due to ongoing health concerns according to the Warwick Beacon, collected 2 percent.
Solomon will face Republican challenger Sue Stenhouse in the general election on Nov. 6.
In the city council Ward 4 Democratic primary for Solomon's former seat, James W. McElroy took 57 percent of the vote to Ernest W. Flagg 's 43 percent, earning the right to face Independent Mike Penta in November.
Anthony Sinapi appeared to win the race for Ward 8, taking 503, or 54.8 percent of the votes over former School Committee chairwoman Bethany Furtado, who collected 415 votes, or 45.2 percent. With the win, Sinapi would essentially secure the seat, as there are no other candidates running for the post previously held by Joseph Gallucci.
Sinapi said Wednesday night that he would await the results of provisional and absentee ballots before making any announcement.
Statewide, Democrat incumbent Gov. Gina Raimondo defeated challengers Matt Brown and Spencer Dickenson on the Democratic ticket, while Cranston Mayor Allan Fung won over state Rep. Patricia Morgan and Giovanni Feroce in the Republican primary for governor.
Raimondo had collected 56 percent of the vote to Brown's 34 percent with 91 percent of statewide precincts reporting at 9:50 p.m. on Wednesday, while Fung took 56 percent of the GOP vote to Morgan's 46 percent.
In local General Assembly primary races, endorsed Democratic challenger Mark McKenney defeated incumbent Jeanine Calkin for the District 30 seat, and incumbent Michael McCaffrey (D-Dist. 29) retained his seat over challenger Jennifer Rourke.
On the Republican ticket, Michael Underwood defeated Ronald Loparto in the House District 21 primary and will face incumbent Camille Vella-Wilkinson in November.
In the closest race of the night, Democrat Jeanne-Marie DiMasi held just a one-vote lead over endorsed candidate James B. Jackson in the Warwick section of the House District 26 seat left vacant with Morgan's run for governor. DiMasi held a 277-271 lead in the West Warwick section of the district as of 9:50 p.m.
U.S. Sen. Sheldon Whitehouse easily won the Democratic senatorial primary against challenger Patricia Fontes, 76 to 24 percent.
Update, Sept. 13, 11:45 a.m.: With 100 percent of Warwick precincts reporting, the Rhode Island Board of Elections updated its vote tallies to show that Solomon finished Primary Day with 6,736, or 65.1 percent of the vote to Corrente's 1,824 (17.6 percent) and Carbone's 1,575 (15.2 percent).
In the city council Ward 4 race, McElroy extended his margin to 65.6 percent to Flagg's 34.4 percent, and in the Ward 8 primary, Sinapi took 528 votes to Furtado's 447.
And in the House District 26 race, Jackson retook a one-vote lead over DiMasi in Warwick after all precincts reported. DiMasi still held a slight lead in the West Warwick portion of the district, 293 to 288.