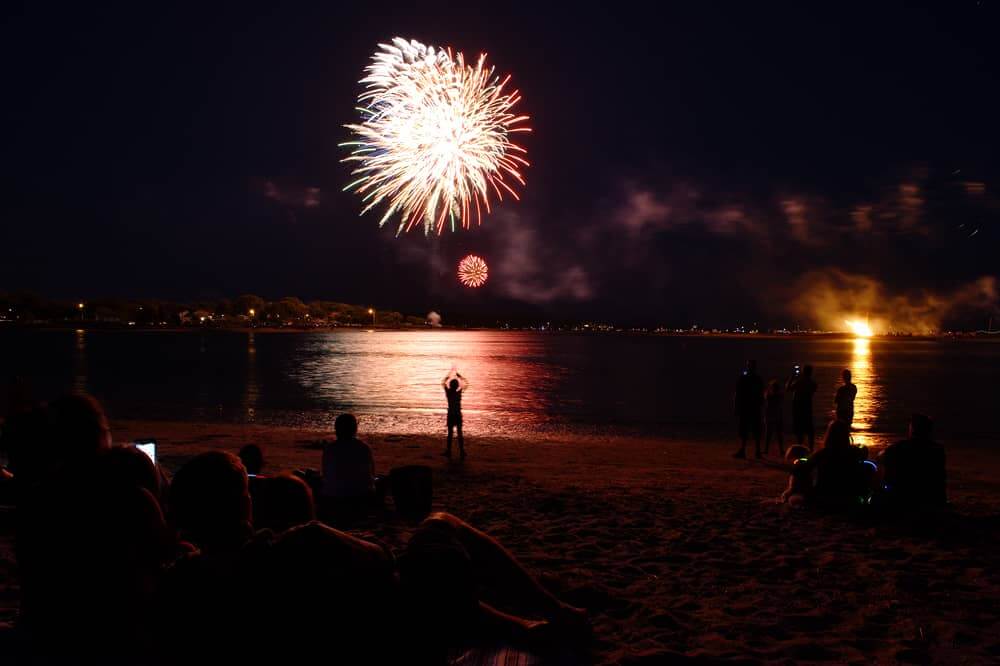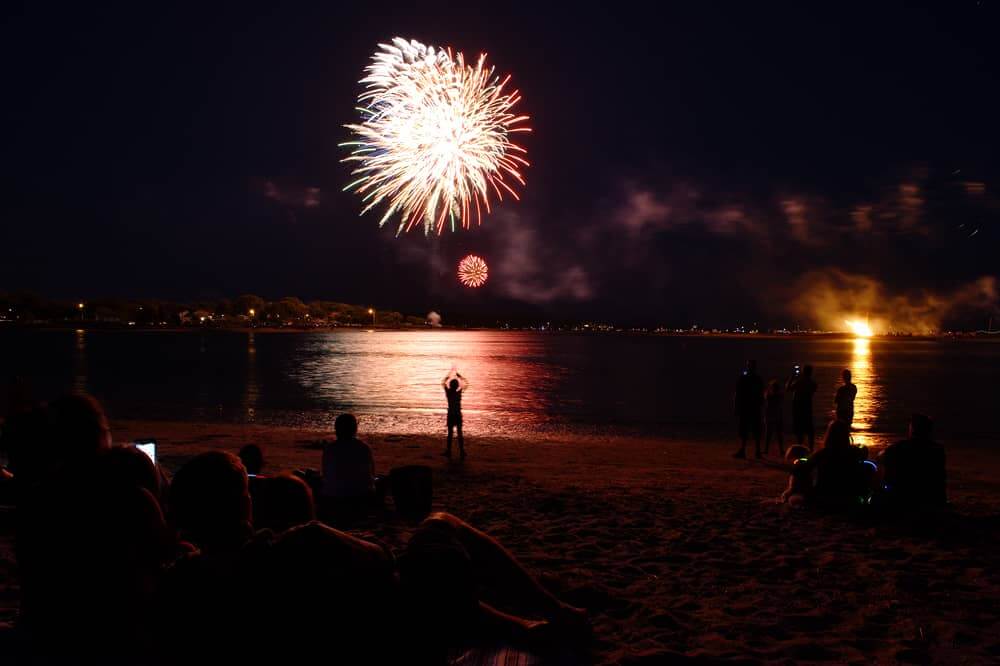 WARWICK, R.I. — Locations all over Rhode Island, including in Warwick, are hosting fireworks shows to celebrate the 2018 Fourth of July holiday this weekend — here are the local details and statewide schedules:
Warwick's display is set for  Tuesday night, July 3, and can be viewed from the Oakland Beach seawall or Warwick City Park. So far, the weather forecast is for partly cloudy skies and temps ranging from 80 degrees to 60 degrees that night.
The fireworks begin at dusk (approximately 9 p.m.)
In case of inclement weather, residents should call 738-2000 for updates on delays or cancellations. The Department of Tourism, Culture and Development's Facebook and Twitter accounts will also have updates. The rain date is July 5.
Parking restrictions will be strictly enforced, according to the Central RI Chamber of Commerce's fireworks web page, which also has a complete list of Rhode Island fireworks shows for the week.
Here are some of the other RI municipal fireworks displays scheduled for this weekend. Check the Central RI Chamber's fireworks page for nearby displays in Massachusetts and following McCoy Stadium games in Pawtucket.
July 1, 2018:
 Rain date is Friday July 6th.
The 2018 Jamestown Rocket 'Hogs Independence Day annual fireworks event  returns to Jamestown July 1. Music will begin on Memorial Square at 7:30 by "Next Stop" and the Jamestown Community Band. (Please send donation to Rocket 'Hogs PO BOX 1776 Jamestown, RI 02835)
July 2, 2018:
Rain Date: Sunday, July 8, 9 p.m. (fireworks only)
Rain Date: July 5, 9 p.m.
Rain Date: July 5, 9 p.m.
Rain Date: July 5,  9 p.m.
 Entertainment, food court 6 p.m.
Rain Date: No rain date
Rain Date: July 5, 9 p.m.
Rain Date: July 5, 9 p.m.
Rain Date: July 5, 9:15 p.m.
Rain Date: No rain date