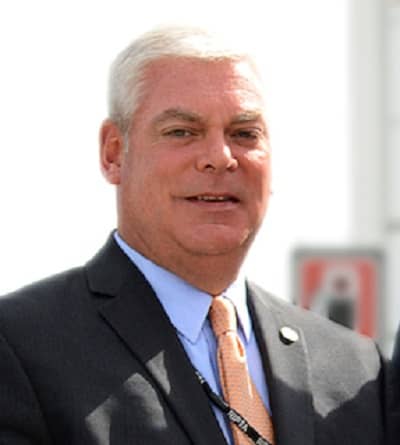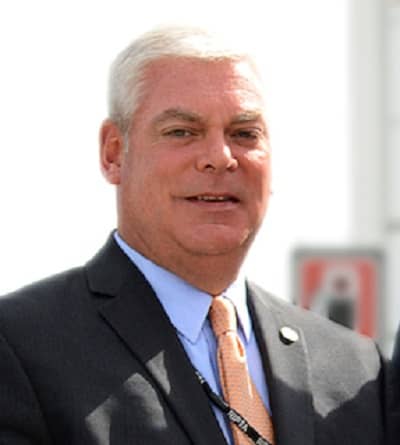 Update: April 25, 4:30 p.m.:
WARWICK, RI — City Council President Joseph Solomon Sr. issued a statement this afternoon saying he is "honored and humbled" to serve as acting mayor following the appointment of longtime Mayor Scott Avedisian as CEO of RIPTA.
"I want to thank Mayor Scott Avedisian for his long career of service to our city," said Solomon. "Mayor Avedisian loves Warwick and he has served us honorably over the last two decades as Mayor, and as a city councilman prior to that. I have no doubt he will be successful in his future endeavors."
The four-term councilman also said that he plans to run for the mayor's office in the next election on Nov. 6. Richard Corrente, who ran against Avedisian in 2016, has already announced his candidacy, potentially setting up a Democratic primary in September.
"I intend to serve our great city as Mayor not only for the remainder of this term, but also for the next two-year term starting next January, if that's the will of the voters," Solomon said. "I look forward to making the case to the voters as to why I should continue in the position."
Solomon is expected to be sworn in as acting mayor in May.
Original post: April 25, 2:50 p.m.:
WARWICK, RI — Mayor Scott Avedisian has been appointed as the next CEO of the Rhode Island Public Transit Authority, following a unanimous vote by the RIPTA Board of Directors on April 25.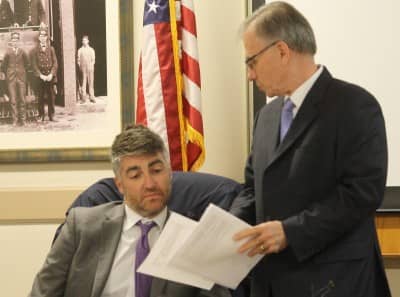 NBC10's Brian Crandall reported via Twitter at about 2:15 p.m. Wednesday that the RIPTA board had voted to hire Avedisian for the top post at agency.
The vote followed a statement of support by RIPTA Riders Alliance, according to Alana Cerrone of ABC6.
Avedisian, 53, did not attend the board vote, and released a statement afterward saying, "I'm looking forward to working with the great team at RIPTA to build on what's already been done to create that model transit system for our state."
The Warwick mayor, who was first elected in 2000, had served as chairman of the RIPTA board from 2012 to 2016. He named the agency's last CEO, former State Police Lt. Col. Ray Studley, as the city's chief of staff last November.
Board Chairman Wayne Kezirian called Avedisian's appointment "a perfect fit" in a statement released after the vote.
"Scott's long, successful experience with RIPTA means he has an in-depth understanding of the Agency that enables him to immediately provide leadership in continuing our progress towards making RIPTA a success," said Kezirian.
Gov. Gina Raimondo also released a statement endorsing the board's selection of Avedisian.
"For nearly two decades, Scott has been an effective and bipartisan Mayor of Warwick and an ardent advocate for public transit," said Raimondo. "He is an excellent choice to lead RIPTA. I look forward to working with him to keep Rhode Island moving and provide Rhode Islanders with high quality access to public transportation."
The RIPTA board announced that they will be reviewing the terms of his contract prior to their next meeting.
First elected to the Warwick City Council in 1990 at age 25, Avedisian holds the distinction of being the youngest person elected to both the city council and the mayor's office, at 35, and is the city's longest-serving mayor.
With his 18-year tenure in the mayor's office, Avedisian is among Rhode Island's longest-serving mayors, including the late Ralph aRusso of Johnston [24 years], the late Vincent A. Cianci of Providence [21 years], the late Salvatore Mancini of North Providence [20 years], and the late James A. Doyle of Pawtucket [13 years].
Editor's note: Beth Hurd contributed to this report.