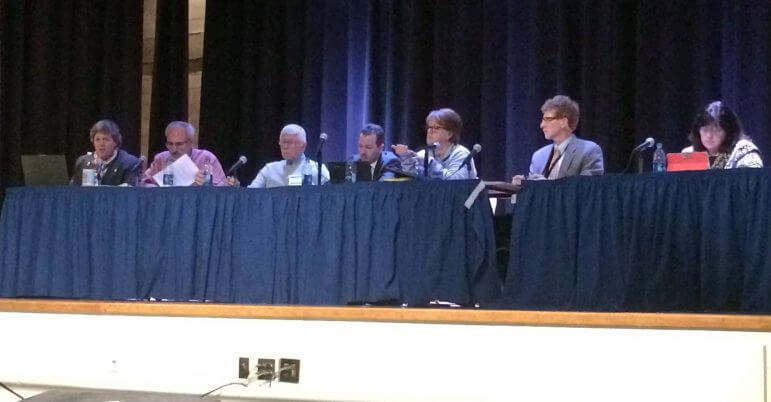 WARWICK, RI — Three Warwick School Committee seats with incumbents either not running or up for re-election have drawn eight candidates for the 2018 elections, with Mary T. Medeiros (Dist. 2) the only member defending her post.
The Warwick Board of Canvassers has released the list of registered candidates for all the open seats during the November 2018 elections, with School Committee Chairperson Beth Furtado, and Vice Chair Eugene Nadeau (Dist. 2) abstaining from new terms.
Furtado,, 18 Cardinal St., is running for the Ward 8 seat currently held by Councilman Joseph Gallucci, who is not running. Instead, Furtado will face off against fellow Democrat Anthony Sinapi in the Statewide primary Sept. 12. The winner will enjoy a usually overwhelming advantage in the Nov. 6 election, as there are no Republican candidates for the Ward 8 seat, leaving the only possible challengers write-in candidates, who have to clear the hurdle of not having their names on the ballot.
Furtado's current spot representing District 3 has drawn three contenders in the non-partisan race: Nathan Cornell, a frequent School Committee presence, Paul Bowe and Corey M. Smith, who vocally protested Cedar Hill School Principal Colleen Mecurio mishandling of abuse reports in August of 2017.
Medeiros, of 5 Lyndon Ave., faces off against frequent School Committee attendee Judith Cobden, 35 Van Zandt Ave.
The expiring seat currently held by Nadeau in Dist. 1 has drawn three contenders: Richard Cascella, 110 Lyndon Ave., a Republican and the 2016 candidate for City Council Ward 1; Kyle D. Adams, 44 Bay St.; Tanios Bouramia, 28 Errol St.; and Kyle D. Adams, 44 Bly St.