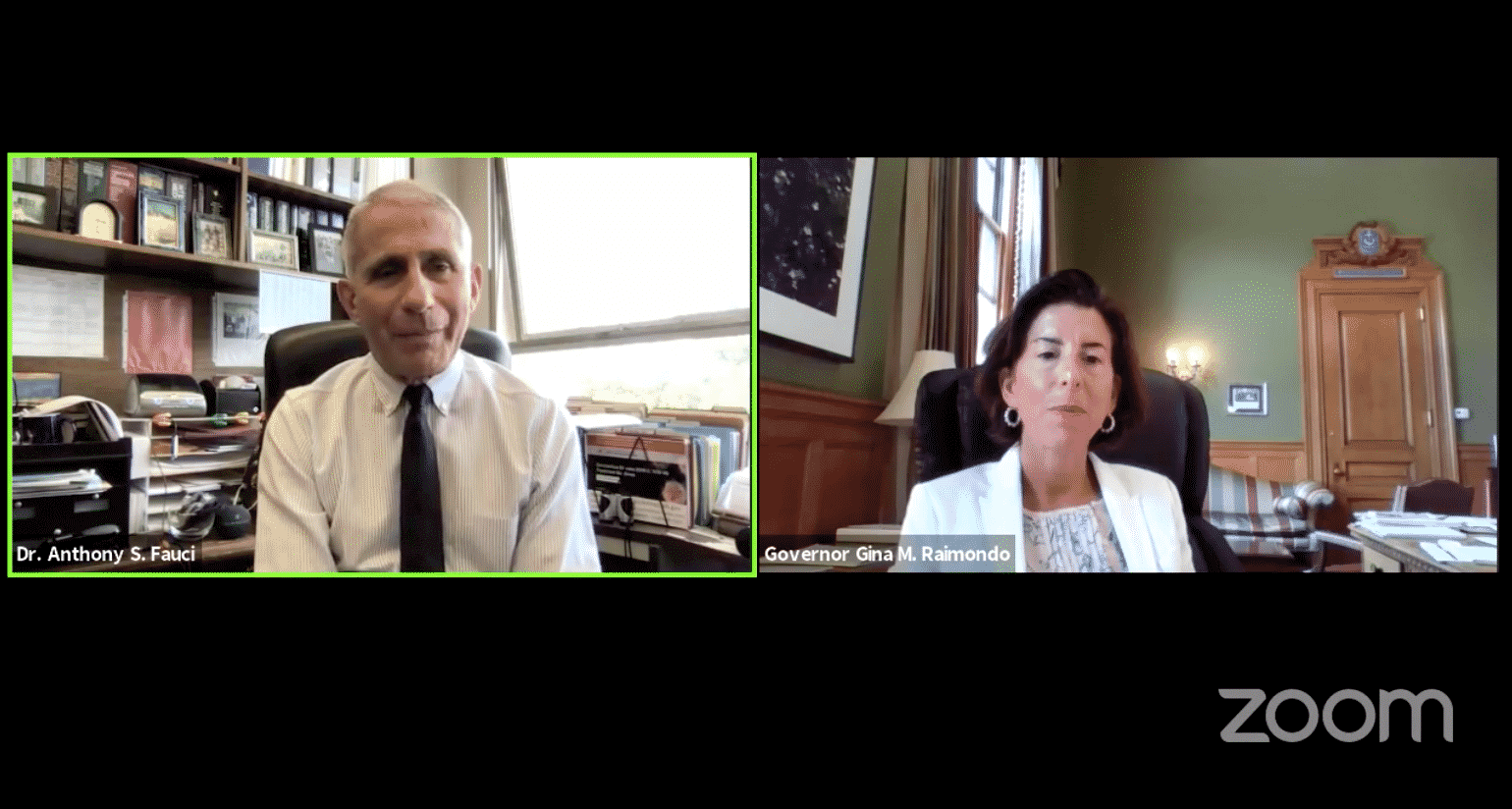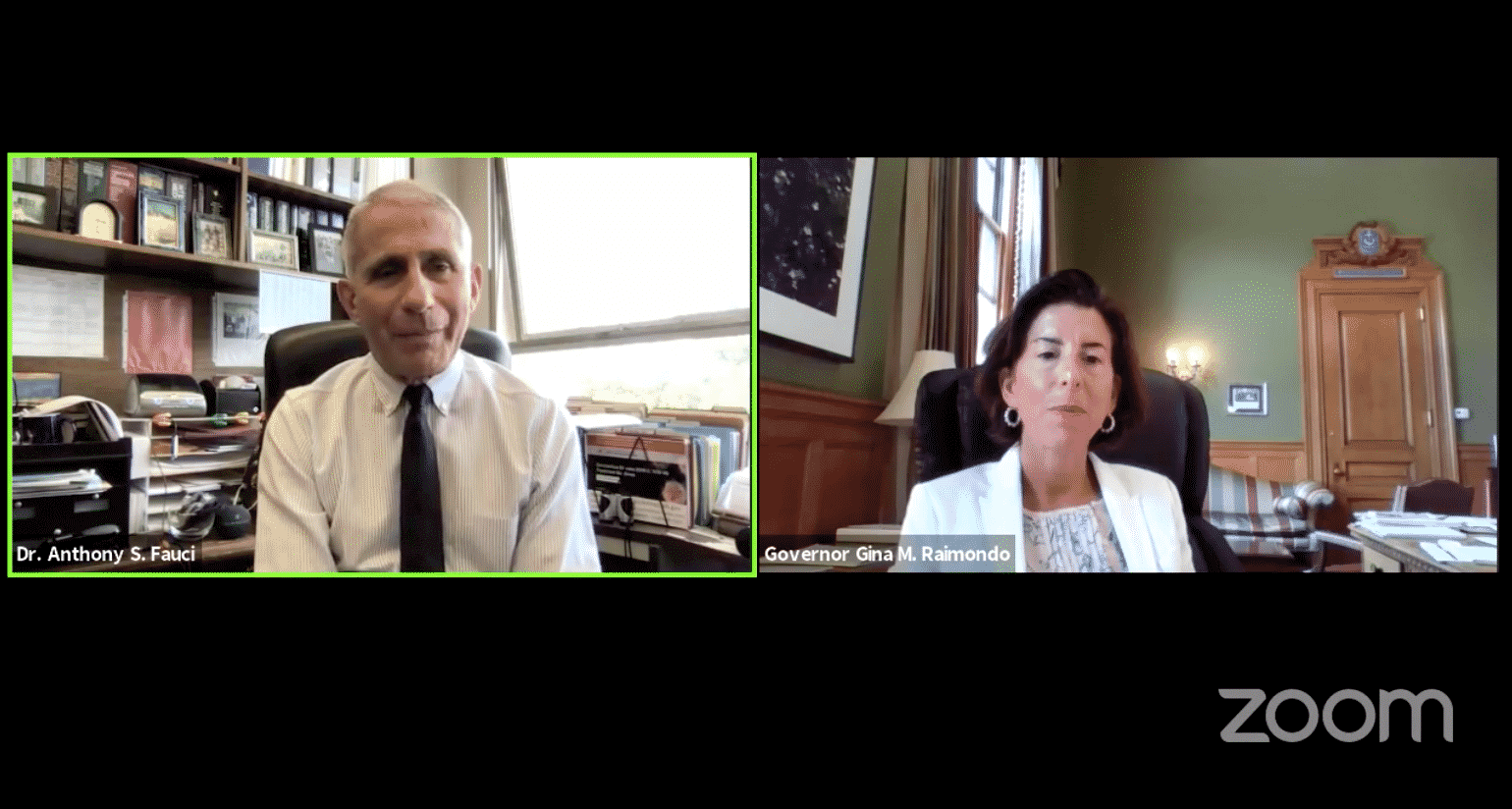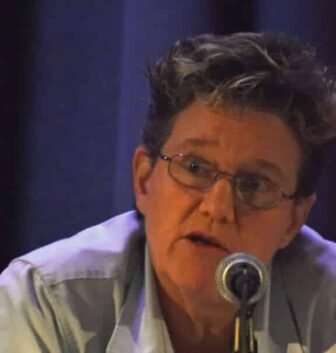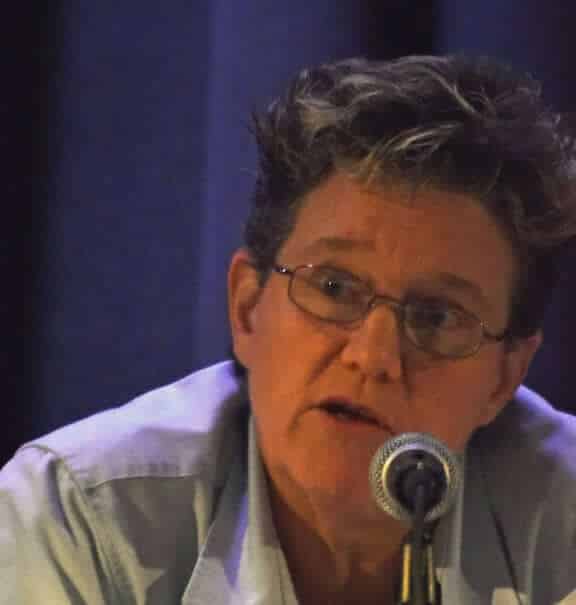 PROVIDENCE, RI — Dr. Anthony Fauci joined Gov. Gina M. Raimondo Thursday on Zoom, praising Rhode Island's low risk of COVID-19 infection, but Warwick School Committee Chairwoman Karen Bachus isn't satisfied with just a little illness and death for Warwick's in-person learning students.
Bachus rebuked Raimondo's criticism of the Committee's Tuesday vote for distance  learning as the sole strategy in September. During Raimondo's Wednesday press briefing on the state's pandemic response, she said she was disappointed in the Warwick School Committee. Raimondo said the board "threw in the towel," on the question by not sending a full in-person learning plan the school year.
Wrong, Gov. Raimondo: Warwick School Committee Did the 'Hard Work' — You Didn't
"We haven't thrown in any towels," Bachus said. "The Governor should do her homework and get her facts straight before she starts popping off like she did yesterday. She was completely inappropriate," Bachus said when reached Thursday.
Raimondo stated Wednesday she believes teachers should overcome their fears of COVID-19 and get back to work. Fauci appeared to back her on the position, noting Rhode Island is among the states that have best managed to control the spread of COVID-19.
Fauci said Rhode Island only has a 2-3 percent infection rate, under the threshold for "green" states, with less than 10 cases per 100,000 people. Nothing, however, is 100 percent, including pandemic prevention plans, he said.
"Now there will always be cases," Fauci said, "The question is, how do you prevent those blips of cases from becoming something that obviates the whole program."
That is not the threshold state law holds the Warwick School District to, Bachus points out.
"The state law tells me I must provide our students with a safe environment in which to learn, safe physically and safe emotionally," Bachus explained. "I can't do that right now. We can't do that right now."
"I certainly couldn't live with myself if somebody came back to school, got the virus and died. To call out teachers or anyone else and say 'the virus is here to stay, get over it', is crude and callous."
Ultimately, the issue is about keeping everyone safe from coronavirus, Bachus said, adding, "People are dying. The other night when we made the decision to start the year with distance learning because if we reopen the district with full in person (instruction), one person dead is one person dead too many. I certainly couldn't live with myself if somebody came back to school, got the virus and died. To call out teachers or anyone else and say 'the virus is here to stay, get over it', is crude and callous."
Bachus said the district submitted multiple reopening plans to the Department of Education including one for a hybrid model and one for special education. The district is also putting together a Career and Tech plan.
Fauci listed some of the risks associated with continued distance learning, including an increase in child abuse,  teachers not monitoring child risks, and loss of access to healthy lunches, breakfasts, and regular exercise. He did not compare any of those risks to the risk of long-term illness and death from COVID-19, but he did say he thought returning to normal was inevitable.
"You can't interrupt your life totally, indefinitely. You've got to try to safely get back to normal."
Bachus said Raimondo could force Warwick students back into the classrooms with an executive order. The district would have to comply with it, she said.
The hybrid model would cost $13 million, money the district doesn't have, Bachus noted.
Additional bus monitors and custodians would need to be hired and there aren't enough buses to transport students due to mandated social distancing guidelines.
"We don't want to be in this position. No one does," Bachus added. "This is a very expensive endeavor and the state has not offered us one red cent."
Rob Borkowski contributed to this report.
Additional COVID-19 classroom coverage and commentary:
Raimondo 'Disappointed' in Warwick Schools Distance Learning Vote
McSwiggan: Teachers Aren't a COVID-19 Panacea
Committee Backs Warwick Distance Learning
Warwick Schools Masks Mandatory This Fall
Ferrucci: In-Person School, $15M, Distance Learning $4M
Fall Class Plans Risk COVID-19 Illness, Death
Schools Plan Fall Classes Without Mask Enforcement
Pilgrim Class of 2020 Graduates Remotely
Toll Gate Class of 2020 Graduates Remotely
Remote Control: Warwick Meetings Go Online