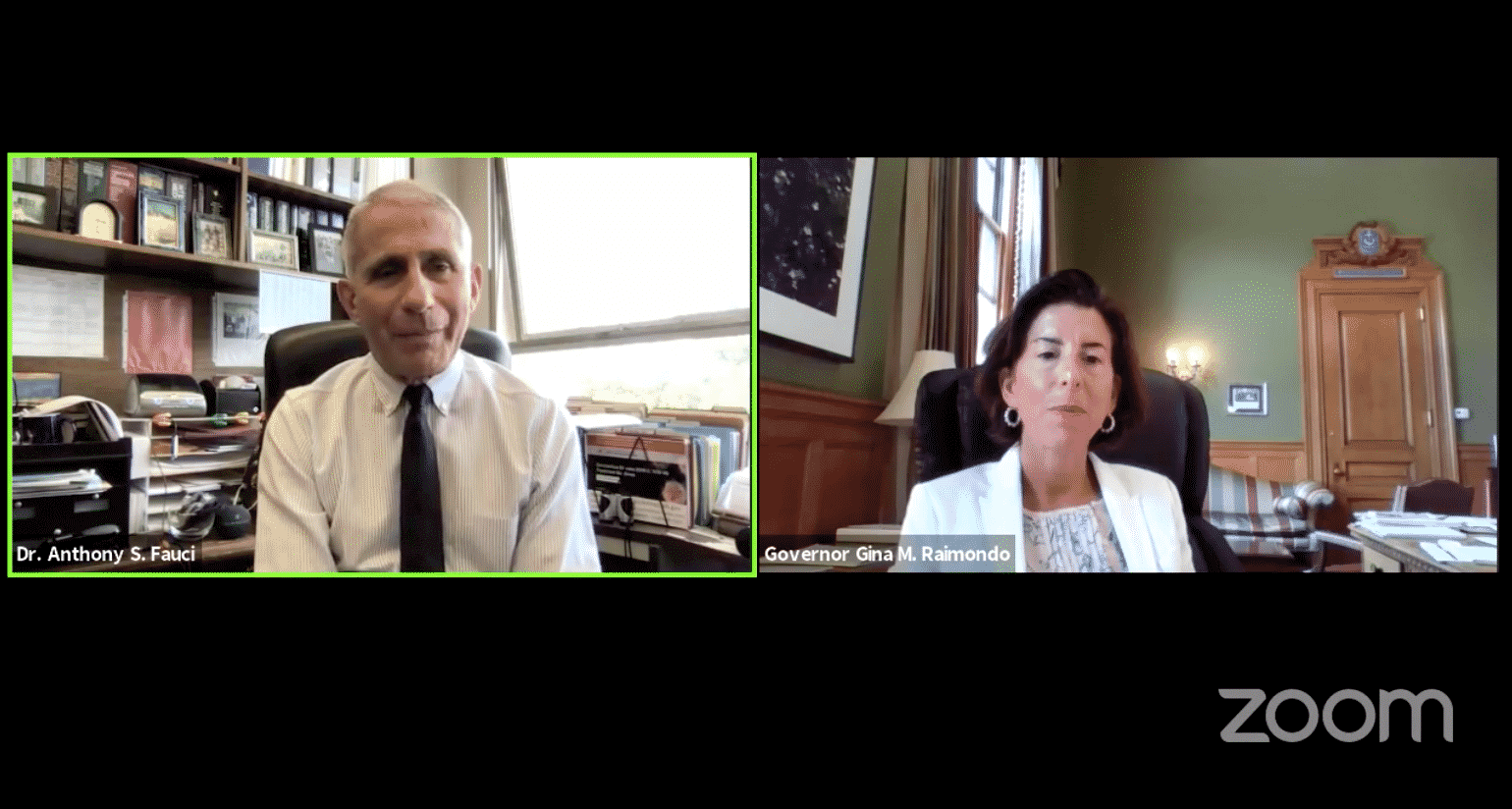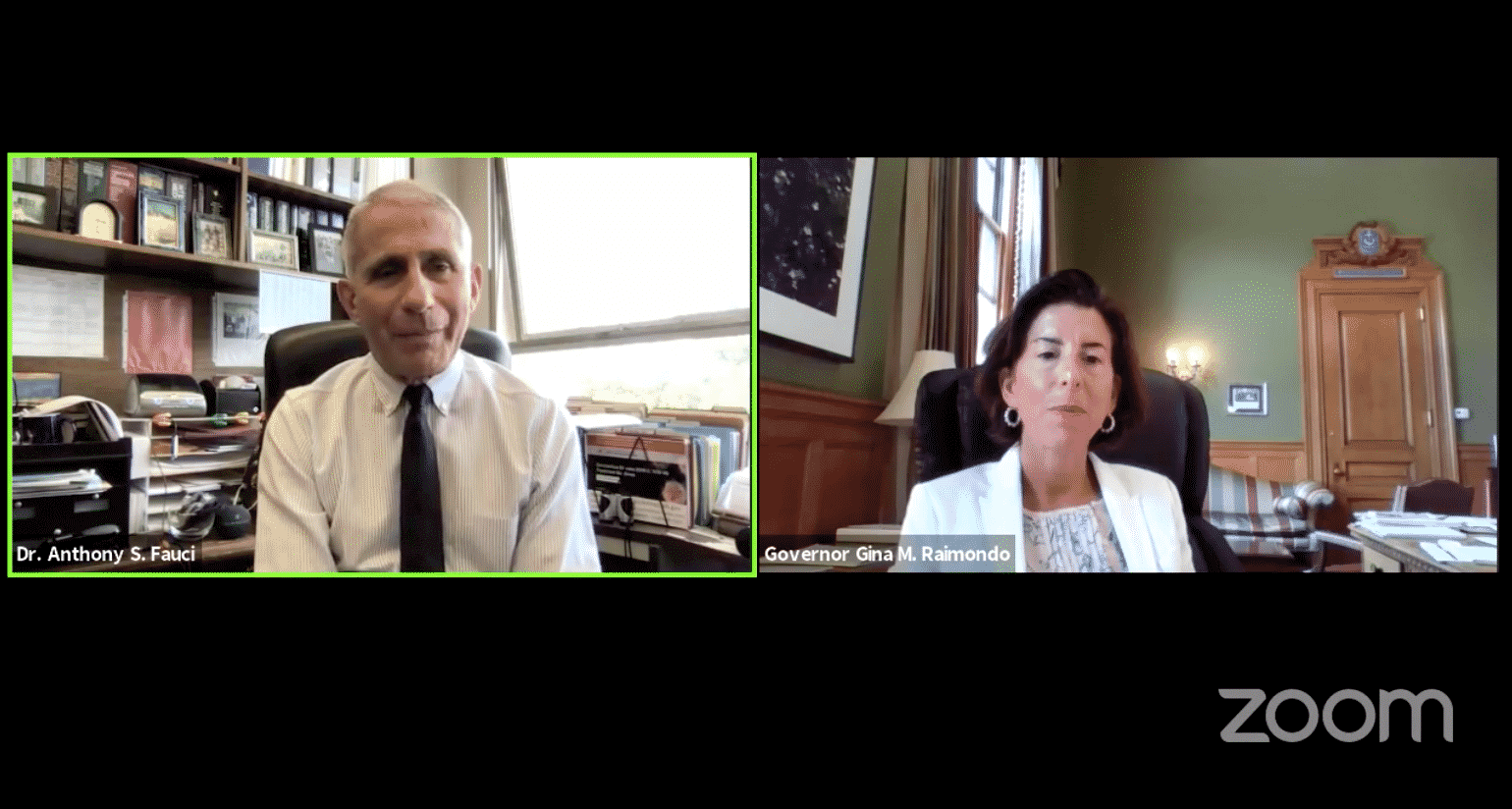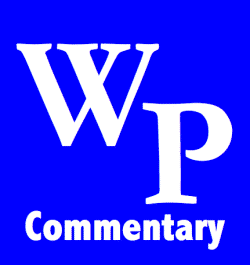 Thursday, Gov. Gina M. Raimondo, after chastising the Warwick School Committee for choosing Fall distance learning, resorted to a logical fallacy, appeal to authority, during a talk with famed expert Dr. Anthony Fauci, but Raimondo & Fauci's fallacies only undermine pandemic leadership.
Raimondo joined a Zoom teleconference with Dr. Anthony Fauci, director of the National Institute of Allergy and Infectious Diseases (NIAD) since 1984 and reputed COVID-19 straight-talker.
Raimondo's questions for Fauci were pointed and clearly intended to back up her assertion that in-person learning is a safe option in Rhode Island, termed a "green" state by virtue of its low incidence of COVID-19 infection.
Fauci said twice during his talk with Raimondo, that no preventive effort is 100 percent, while speaking from his expertise: infectious disease. So far, so good.
But when prompted by Raimondo for his opinion on whether opening schools for physical instruction was a good idea, Fauci strayed outside his expertise into politics and economics, as well as the relative safety of Rhode Island school buildings in general and in specific communities like Warwick, related to airborne disease. At this point, she made a fallacious appeal to authority, since Fauci is an expert on infection, and does not have the specific knowledge nor hours of study of the problem that Warwick's school community put into assessing what would be needed even to meet the standards of preventing "very unlikely" transmission of the virus in Warwick's public schools.
"You can't interrupt your life, totally, indefinitely. You've got to try to safely get back to normal," Fauci said. In doing so, Fauci himself uses a fallacy argument, the false dilemma.
The choice is not between whether Rhode Islanders totally upend their lives indefinitely or not.
For one thing, a vaccine may be available halfway through the school year, as Fauci himself has said. Waiting for that before starting in-person learning is hardly "indefinitely." Also, the actual choice is between physical classes and teleconferenced classes, and which one is the safe choice for children.
The fact is that only teleconferenced classes allow schooling to happen without risk of illness and death from COVID-19 during school. The unfortunate consequence of teleconferenced learning complicates the state's pandemic response, since the economy remains hobbled by parents' need to supervise at-home learning.
This is the Governor's concern; it is not a rational or moral argument for sending children and teachers into environments that cannot be made safe even to the dubious safe-enough "low-risk" standard without construction and millions of dollars local communities don't have.
This is the real dilemma: How will our communities supervise children learning at home while parents return to work? Perhaps some parents will have to remain home from work to watch their kids. That's going to cost money, too, but when it's spent, it won't be funding a plan that will needlessly endanger our children and community.
Anyone who has braved a cookout or social media lately knows Raimondo's handling of the pandemic up to this point, however effective, is unpopular with COVID-19 deniers. Her inexplicable insistence on in-person learning over the proven, safer distance learning alternative, riddled with fallacious reasoning, jeopardizes her effectiveness as a leader during this crucial point in the pandemic.
It's past time for the Governor to focus her leadership on the problems that really need to be solved.