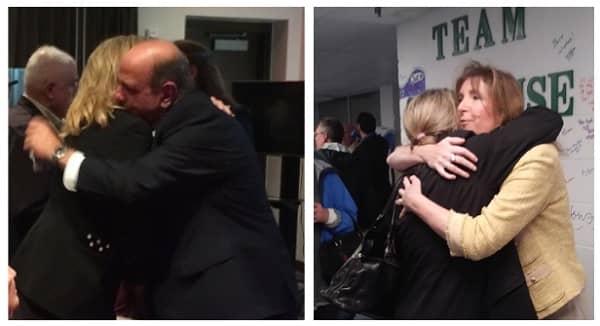 WARWICK, RI — The biggest splash in Warwick politics happened early in 2018 — the week before Memorial Day, in fact.
Everything else was just ripples after that.
When then-Mayor Scott Avedisian announced his resignation from office to be appointed the new CEO post at Rhode Island Public Transit Authority
— a story that briefly became the worst-kept secret in local politics
— it left effects that are still reverberating in Warwick.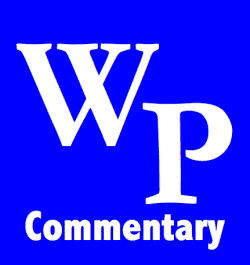 Political Effects
Avedisian's move to RIPTA effectively ended the rumors that seemed to float up every two years that he would run for another office.
Speculation about Avedisian's political aspirations included, at varying times over the last two decades, governor, lieutenant governor, and seats in both chambers of Congress.
And every time, Avedisian ran for mayor — and won decisively.
His decision to step down opened the field for the mayor's office, barely two months before candidacy papers would be filed.
In the end, Solomon would easily defeat a field of three primary challengers while Sue Stenhouse had an unopposed run to the general election, setting up the first mayoral campaign in 18 years not to include Avedisian.
Stenhouse, the former Cranston Senior Center director who resigned amid the controversy over dressing a male bus driver to represent an elderly woman at a press conference, took Solomon to task on several issues while vowing that she'd learned from her past misstep.
Solomon established a substantial campaign financing lead and kept it throughout the campaign, at one point holding a 50-1 funding margin over Stenhouse.
On Election Night, Solomon won handily, 60 to 40 percent, which
— ironic as it sounds — was the smallest margin of victory since Avedisian first ran for mayor in 2000.
Solomon's Democratic party won every seat on the ballot, giving that party another 9-0 council lockout plus the mayor's office.
Budget Impact
Happening in the midst of the city's budget discussions, Avedisian's announcement left a no-tax-increase proposal for former Council President Joseph Solomon to bring to the city council right after he was appointed mayor.
The potential for a second fiscal year without a tax hike evaporated once the council began its deliberations. Citing increased costs for teachers, police officers, and municipal employees that were negotiated in the waning days of Avedisian's administration, councilors increased the budget by some $8 million, requiring the tax rate to go up by 4.25 percent, the highest increase allowed by Rhode Island state law.
Notably, the Warwick FY19 budget did not include the entire $8.1 million in increased funding that the school department requested, leading to the school administration advertising for an attorney for a potential suit against the city.
School officials also brought in the state Department of Education to conduct a "program audit," where the school department's funding is checked against the state's requirements for education to determine whether the schools are adequately funded to meet them.
Ultimately, the auditors concluded that the school department was $4 million short of the funds needed to fulfill the state mandates. Solomon later petitioned the city council to add $1.75 million to pay city bonds owed by the school department, still leaving the two sides about $2 million apart.The Warwick Beacon reported in late November that the school department is reporting a $4.9 million deficit for FY19, and that city and school officials are trying to schedule meetings to discuss the situation.
Avedisian's Legacy
There's no argument that Avedisian was the dominant force in Warwick politics for two decades, as his repeated landslide victories proved.
But as the local Democratic party captured more and more seats on the city council, Avedisian found himself with less and less room to maneuver. He admitted as much in 2017, when he allowed the city budget to pass without trying to veto the council's decisions.
In his signing statement, he wrote: "Being a political realist, I know that vetoing a budget and sending it back to a nine-to-zero Council of the other party would be futile."
Taking the helm in Avedisian's long shadow, Solomon doesn't have to worry about an opposition party running the council, which improves the chances that the new mayor can put his own stamp on the city.
So far, Solomon has pointed up the system he inherited and how he intends to change it. The question for him — and the city — is:
What will Warwick look like without Scott Avedisian?
At this point, Warwick is only six months removed from his departure, so it will take time to fully answer that question.
But there's no doubt that 2018 was a turning point in Warwick's history, one that is sure to affect the city for years to come.