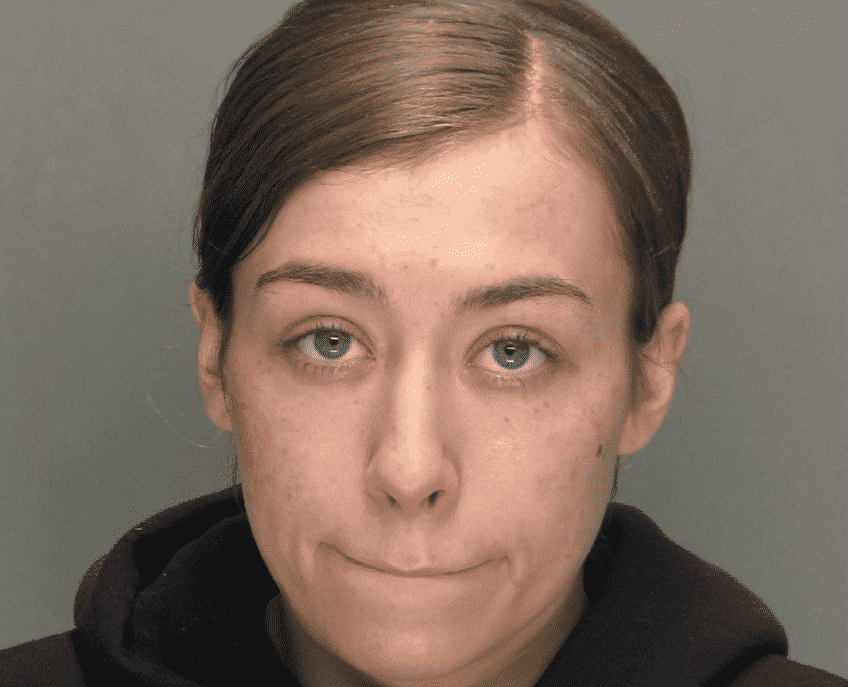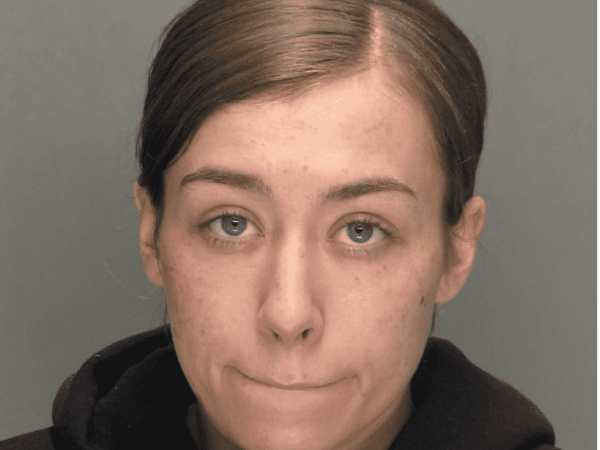 WARWICK, RI — The woman charged in a fatal hit-and-run last December faces three counts of domestic violence stemming from an incident on Aug. 5.
Skyla Gilroy, 20, of 127 Spofford Ave., Warwick, formerly of Cranston, faces one felony charge of domestic assault and two misdemeanor charges of domestic disorderly conduct after Warwick Police responded to reports of her trying to hit the victim with her vehicle.
Ofc. Nathaniel Gray reported that he and another officer went to Spofford Avenue at about 10 a.m. on Aug. 5 after receiving calls about "two people yelling at each other."
According to Gray, neighbors had identified Gilroy's car from a similar incident the night before.
When Gray approached the car, he found Gilroy in the rear driver's side seat and the victim in the front driver's seat. The victim then "began reaching for items on the front passenger's seat," Gray reported, and did not follow the officer's instructions to keep their hands visible.
Gray wrote that the victim "was extremely uncooperative" and asked for his name and badge number, as well as the phone number of the Warwick Police Department, then called police headquarters and "claimed that [the victim] was being harassed by me."
The victim also claimed that they had been "harassed" by police the night before and "continuously told Skyla not to talk to me," Gray wrote in his report.
Gray noted that he explained "it was my job to investigate the incident."
A few minutes later, Gilroy's mother came out of her house and told officers that there had been no disturbance, and that Skyla and the victim "had done nothing wrong." The mother also asked if Gilroy could come inside the home, and Gray said she could.
The victim stayed in the car while Gilroy went into her mother's house, Gray reported.
Officers then contacted the reporting witnesses, including one who had recorded the incident on their Ring video camera and provided police with the footage.
One witness recalled seeing Gilroy and the victim involved in an argument the previous night, before Gilroy drove the car into a neighbor's trash barrels, Gray reported. The witness also told police that the victim got out of the car at least once, and that Gilroy drove the car toward them.
In reviewing the Ring camera footage, Gray wrote that he saw the victim walking away from Gilroy's car, then watched the vehicle "pull out, and accelerate at a high rate of speed at the [victim]."
Gray also reported that the camera footage showed Gilroy and the victim yelling at each other.
Officers then went to Gilroy's mother's house and arrested her for domestic violence – disorderly conduct. According the Gray, the victim "refused to cooperate with the investigation."
Police presented Gilroy for arraignment on Aug. 6 before Judicial Officer Anthony Capraro, who imposed a no-contact order and released Gilroy on $10,000 surety bond until a screening on Nov. 8. Capraro also ordered Gilroy not to drive, according to online court records.
U.S. Marshalls found Gilroy in Arizona on Feb. 1 and arrested her in connection with the Dec. 22 fatal hit-and-run that killed Daniel Boss, 51, of West Warwick.
Gilroy was arraigned on the two felony hit-and-run charges on Aug. 6 before Magistrate John L. Flynn, who assigned a public defender and set bail at $100,000 with surety. A pretrial hearing in that case is scheduled for Sept. 8.