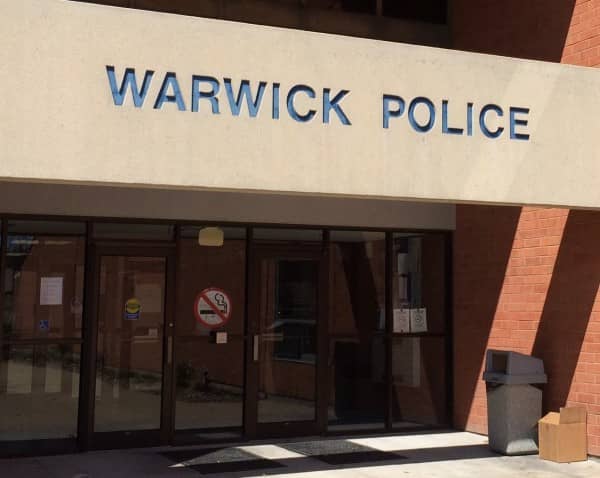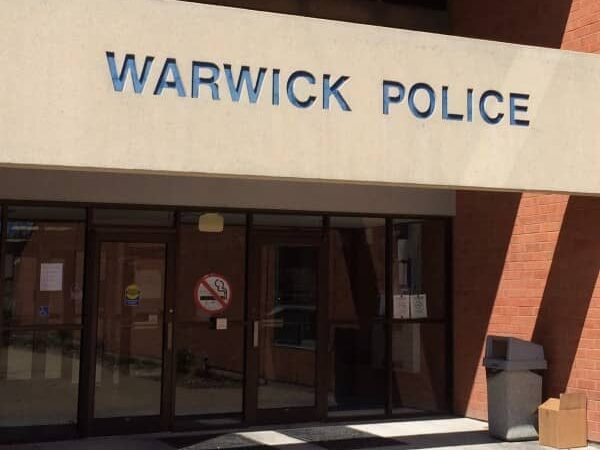 WARWICK, RI — Warwick Police arrested a homeless man three times in four days on a variety of charges earlier this month.
Robert Slaney, 23, faces one felony count of breaking and entering and misdemeanor charges of willful trespass and shoplifting in three separate cases currently pending in Third Division District Court.
On May 9 at 5:45 p.m., Ofc. Johnathan DiPietro responded to the Macy's store located at 400 Bald Hill Road and spoke with a member of the store's staff, who told DiPietro that the store's surveillance cameras had recorded Slaney trying to remove security sensors from a men's sweatshirt.
After trying for several minutes to remove the tag, Slaney then picked another sweatshirt without a security sensor and tried to walk out of the store without paying for either of the shirts, according to store employees.
One of the store's Asset Protection Detectives stopped Slaney at the exit and escorted him to the loss prevention office, where Slaney refused to allow store staff to conduct a pat-down search. Slaney "was holding onto and reaching for his front pocket," leading the store employees to fear that he was carrying a weapon, according to DiPietro's report.
The employees secured Slaney in the loss prevention room until Warwick officers arrived.
DiPietro brought Slaney to WPD headquarters for processing, then dropped him off at Kennedy Plaza in Providence later that night.
The next day at 9:35 p.m., three officers arrested Slaney for breaking and entering after responding to a West Street house for a reported burglary.
Ofc. Gian Micheletti and two other Warwick officers spoke with the residents of the house, who said that Slaney had walked in while one of them was making dinner. Slaney then fled the house when one of the residents brandished an Airsoft pistol, according to Micheletti's report.
DiPietro and another officer later found Slaney at a nearby Cumberland Farms store and took him into custody. A neighbor also provided footage from a Nest camera that showed Slaney walking toward the front yard of the victims' home, then leaving several minutes later.
DiPietro transported Slaney to WPD headquarters, where he was held overnight.
Slaney attended separate arraignments on the shoplifting and breaking and entering charges on May 11 before Judicial Officer Christine S. Jabour, who released Slaney on $1,000 personal recognizance and imposed a no-trespass order for each charge. Jabour also referred Slaney to pretrial services for mental health monitoring on the breaking and entering charge.
Then, on May 12 at 9:23 p.m., Ofc. David Boardman arrested Slaney near Warwick Mall after an employee at NYLO Providence Warwick Hotel at 400 Knight St., said that Slaney had tried to get into the building despite a no-trespass order being in place.
Boardman took Slaney to police headquarters for processing following his arrest.
Slaney had previously lived at NYLO, but was homeless as of May 12, according to Boardman's report.
Warwick Police filed one count of willful trespass against Slaney in Third Division District Court on May 14. Slaney is scheduled for arraignment on Nov. 18 in that case.