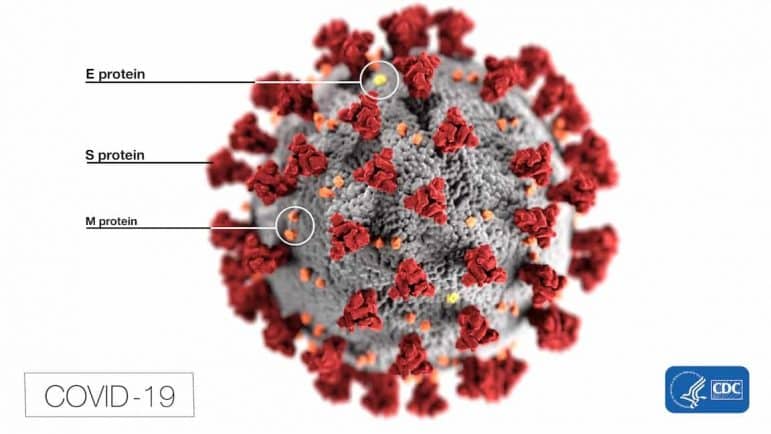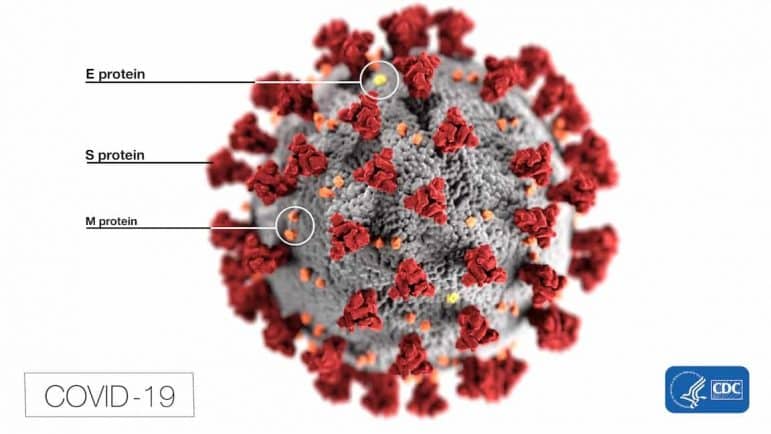 WARWICK, RI — It started with a single case back in February. Within weeks, COVID-19 spread virtually unchecked across the United States, infecting millions and killing hundreds of thousands of people.
Throughout the year, WarwickPost.com provided routine updates about Rhode Island's response to the coronavirus, considered to be among the best in the nation.
But state officials didn't entirely avoid criticism for how they handled COVID-19, particularly when it came to determining how to start the 2020-21 school year.
Here are the top 5 COVID-related posts that we published in 2020:
Wrong, Gov. Raimondo: Warwick School Committee Did the 'Hard Work' — You Didn't 
With COVID-19 fatigue setting in and the new school year approaching, cracks began to form in the otherwise solid leadership of Gov. Gina Raimondo — and there was no more visible example than her insistence that Rhode Island could return to in-person classroom attendance in September.
Among the state's 36 school districts, only Warwick bucked the governor's request for an in-person plan and instead approved an all-distance learning model to start the school year.
Raimondo replied by claiming that the Warwick School Committee didn't "do the hard work required to give us a plan for in-person learning."
Our commentary in response to the governor's claim — which noted that Raimondo should have done the "hard work" of advocating for universal basic income, free healthcare for all, and fully digital learning before accusing others of not doing their jobs — garnered the highest number of views of our COVID-19 content this year.
In August, we again challenged the governor on her position, which forced many parents to to send their children into poorly-funded, aging public school facilities with inadequate ventilation — a decision that she, herself, didn't have to make because her kids attend private schools.
RI COVID-19: Garden Centers Open April 27
As the first wave of COVID-19 infections in Rhode Island approached its expected peak in late April, Raimondo announced that independent garden centers could open, while big box retailers should limit their shopping options to pickup, appointment, or delivery.
The good news for gardeners was tempered somewhat by Raimondo's related announcement of a mandatory mask requirement for any business open to the public.
COVID-19: Stay Home. Yes, Even You
WarwickPost.com established our stance about COVID-19 from the very beginning: People should do everything possible to avoid catching and spreading the virus — even if that means staying home when you'd rather be elsewhere.
This commentary, published on March 15, quoted medical professionals and scientific consensus in encouraging people to limit contact with others and help reduce the spread of the coronavirus — and finished the year in the number-3 spot of our top-read COVID list.
O'Rourke's, Buffalo Wild Wings Bars Closed For COVID-19 Violations
Two restaurants in Warwick were among 10 that the Rhode Island Department of Health ordered shut down on July 28 after inspectors found that they were not following state COVID-19 guidelines.
In both cases, RIDOH inspectors reported a lack of barriers between customers and servers, and failure to keep at least six feet of distance between prep stations and serving areas.
The two establishments were given 10 days to comply with state regulations; RIDOH withdrew the closure orders on both restaurants on July 30 after ruling that they had met the pandemic requirements.
Mayor: Warwick State of Emergency Declared for COVID-19
Following Raimondo's order for schools to shut down for April vacation early, Warwick Mayor Joseph Solomon declared a state of emergency for the city on March 13.
The declaration put Warwick's Emergency Operations Plan into effect and activated its Municipal COVID-19/Coronavirus Response Task Force. All municipal board and commission meetings, including the City Council, Zoning and Planning Boards, and Municipal and Probate Courts, were temporarily suspended.
City council and school committee meetings were later held over the Zoom video conferencing platform, and Pilgrim Senior Center offered virtual classes for seniors.
Solomon reported in November that city services had been slowed by COVID infections among municipal staffers, and most recently announced appointment-only access to city offices starting Nov. 30.