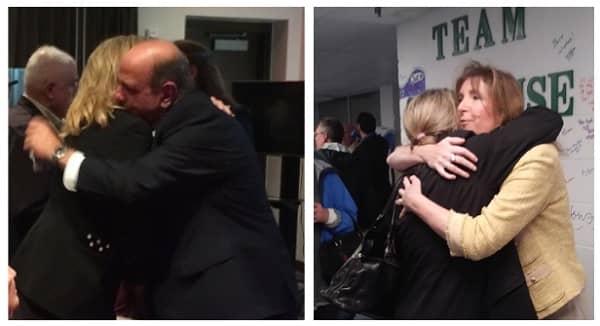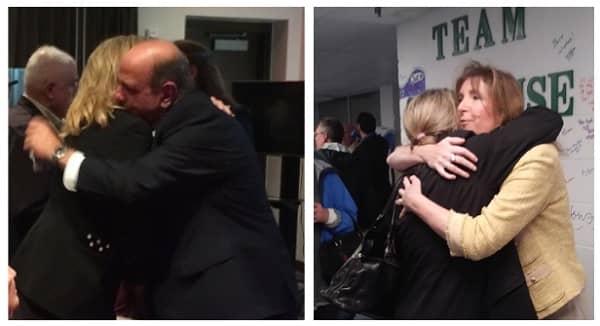 WARWICK, RI — As expected, the 2018 mayor's race in Warwick was the closest in a generation, even with Democratic Mayor Joseph Solomon defeating Republican challenger Sue Stenhouse by a 3-to-2 margin.
Already notable for being the first mayoral election in 18 years without former Mayor Scott Avedisian, this year's race featured a sitting mayor who had been appointed in May and a challenger with a potentially damaging backstory.
Following the Democratic primary in September, the Post previewed the factors that would determine the race.
Here's how they ultimately affected the final result:
Organization
Beyond the messaging, advertising, and campaigning, the fundamental job of a candidate is to get their supporters to the polls, and this year, Solomon had the stronger get out the vote effort.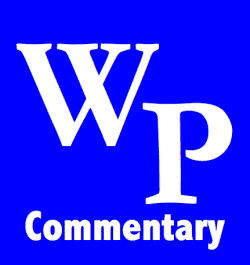 Clearly helped by the local Democratic party, which also swept all of the city council and state legislative races, Solomon had 80 to 85 volunteers on the ground at polling places and in the campaign office to get his name in front of voters on Election Day, according to campaign manager Jackie Baginski.
Stenhouse had about three dozen people at the polls on Tuesday, campaign IT director Eric Peloso estimated.
Overall, the candidates' efforts paid off, since turnout for the mayor's race was actually up compared with the last midterm mayoral campaign, in 2014.  A total of 32,300 voters cast ballots this year, almost exactly 50 percent of eligible Warwick voters, an increase of about 2 percent from the mayoral election in 2014, where 47.9 percent of eligible voters participated.
This is despite the fact that Solomon's 20,364 votes, as reported by the Board of Elections at 11:14 p.m. on Nov. 6, were the fewest gathered by a victorious mayoral candidate since at least 2002, the first time that Avedisian won a full term to the seat. Stenhouse finished Election Night with 600 fewer votes than 2016 challenger Richard Corrente, placing her second among mayoral challengers since 2002, but took a larger share of the votes.
Avedisian was also considered to be a factor in the race, since he backed Stenhouse from the start. However, as Stenhouse noted on Election Night, Avedisian's position as CEO of RIPTA prevented him from engaging in political activities throughout the campaign, except for a couple of appearances at her events and a late formal endorsement.
For his part, Avedisian said that Stenhouse "really needed to be her own person and not be seen as just an extension [of his approach to the mayor's office], and I think it was very important that she be her own candidate and have her own views, and that people saw her as a strong person in her own right."
While that decision resulted in a respectable finish for Stenhouse, it didn't translate into an Election Day victory.
Funding
Put simply, Solomon started miles ahead of Stenhouse in the money department, and stayed there.
In kicking off his campaign, Solomon put $100,000 of his own money into the race and then raised another six figures, heading into the September primary with $216,000 to spend. About a month before the election, Solomon still had $196,000 in his campaign coffers.
By comparison, Stenhouse's first campaign finance report showed that she had raised about $13,000 and carried about $4,000 into the final month of the campaign.
Stenhouse was simply unable to close that gap by any meaningful amount, raising another $3,000 and loaning the campaign just over $15,000 during October, according to the finance report she filed on Oct. 30, seven days before the election.
On Election Night, Stenhouse explained that she funded email blasts and direct mail pieces through the campaign, and conceded that ultimately, they did not reach enough people.
Pocketbook issues
Stenhouse definitely tried to tie Solomon to this year's state-capped maximum tax increase and criticize him for his vague answers on the city's surplus that Avedisian said was $23.7 million when he stepped down, and that Solomon recently hinted was less than $20 million.
Solomon countered with proposals to further improve Warwick's commercial tax base and to create a "medical hub" in the City Centre development to provide property taxpayers some relief, and said during an interview on Election Night that he's hoping for a positive resolution to the firefighter's contract, which is currently in arbitration.
He also said he intends to address the school budget, after school officials threatened to sue the city over what they see as inadequate city funding. Solomon later directed $1.75 million from the city's paving budget toward the school department's scheduled payment on bonds in FY19, and negotiations are continuing.
"There's a balance we have to deal with, as far as what we have for resources and what we can allocate the best possible way for taxpayers and our students," Solomon explained.
Given the results Tuesday night, it's fair to say that a majority of voters felt that Solomon is offering suitable answers to the city's budget challenges, while Stenhouse didn't gain as much traction in critiquing his record.
Experience, Image, and Reputation
In a city where the prior mayor won eight full terms and essentially enjoyed a 40-percent margin every other year, no matter the opponent, it is perhaps no surprise that Warwick voters would give the incumbent Solomon the nod.
That "incumbent" tag does come with an asterisk, as Solomon took the mayor's job in May after Avedisian stepped down, as the city council president is obliged to do under the city charter.
But as Baginski explained on Election Day, "we're running this as a reelection campaign," using Solomon's status as mayor as a building block toward a full term.
It's also worth remembering that Avedisian was first elected to former U.S. Sen. Lincoln Chafee's seat in a special election in 2000 after Chafee was named to the Senate to finish his father's term in office after the late John Chafee passed away.
That gives Warwick the unique distinction of having its last two mayors serve interim tenures before holding their first full terms.
Solomon, as a result, had the benefit of the mayor's office and accompanying media platform to promote himself as the incumbent, which, as Avedisian's record proves, is a major advantage.
As for Stenhouse, she faced a comparatively difficult challenge to reintroducing herself to Warwick voters. A former city councilor, Stenhouse said on Election Night that she met many voters who she knew from her prior campaigns — and also pointed to several examples of Democrats who supported her, including former council president Donald Torres and former city councilor and school committee member Michael J. Brophy.
But Stenhouse was also hampered by what she identified as challenges in getting her message out to a broader voter base. Even using email blasts and direct mail pieces, Stenhouse admitted that she didn't reach enough voters to finish first in the election.
And while much was made of the 2016 photo op she held as senior center director in Cranston when she first announced her campaign, it didn't seem to be a central issue during the run-up to the election; indeed, Solomon declined to comment directly on the incident during a debate held in October, according to the Warwick Beacon.
Ultimately, Solomon's standing as mayor and his long tenure on the council carried more weight with voters.
Conclusion: This was the race we expected
Here's what we said in our September preview: "Either candidate has a strong chance to win the mayor's race, and the final margin could be the smallest in a generation."
And statistically, that's exactly what happened — with the caveat that a 20-point victory for Solomon is still a substantial margin.
Without Avedisian in the race — "It's the first time in 30 years I haven't been on the ballot, so it was a really weird day for me," the former mayor said — there were any number of possibilities that could have happened.
But in the end, Solomon capitalized on the inherent benefit of serving as current mayor; he maintained a huge fundraising lead throughout the campaign; he motivated a larger organization of supporters; and he delivered a message that a majority of voters endorsed.
This is not to take anything away from Stenhouse's efforts. Hers was the highest vote tally for a challenger in a midterm mayoral election in a generation, and she nearly eclipsed the runner-up's vote count in 2016, a Presidential election year where local turnout was 65 percent of eligible voters.
The bottom line: Warwick's mayoral race in 2018 was a well-fought and respectably run campaign, with Mayor Solomon earning a full term and a decisive mandate from voters to follow through on the promises and plans he offered as part of his platform this year.