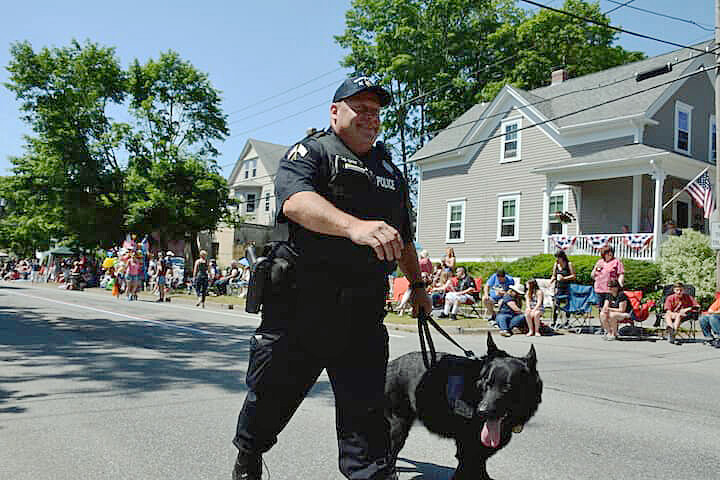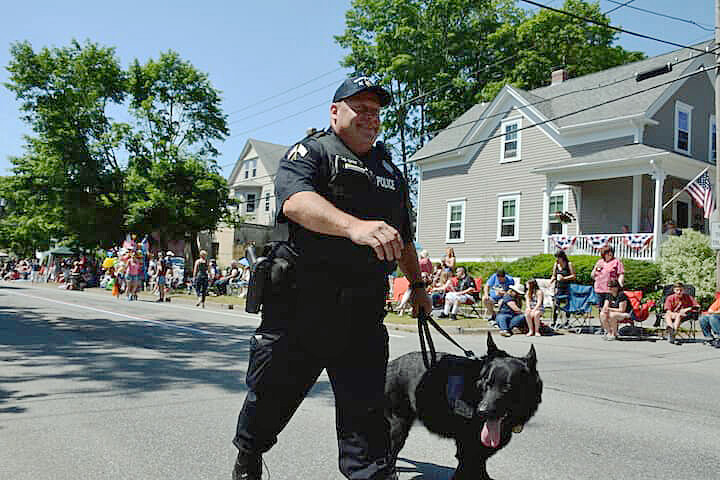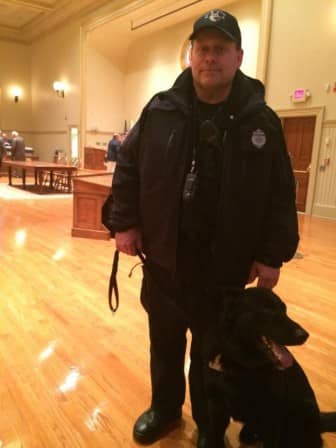 WARWICK, RI — K-9 Fox, longtime partner to fellow retiree Ptlm. Paul Wells, the veteran of parades, drug investigations, City Council guard duty and weapons tracking missions, has passed away, Warwick Police reported Monday.
"It is with a heavy heart the Warwick Police Department announces the passing of Retired K-9 Fox.
In 2018, Wells and Fox met with Lippitt third-graders at the Warwick Police Headquarters Community Room to demonstrate their partnership in action. During the demonstration, Wells explained the unique relationship he and Fox shared, as the dog is  his partner, his pet and, in many respects, is considered a law enforcement tool.
Wells told the students that Fox and all dogs in K-9 units are sent into harms way ahead of their human partners.  Often, the situations police dogs lead the way on involve people who want to fight an arrest.
An unparalleled nose for crime
'Our sympathy goes out to Paul, his wife Amy, and their children. Fox will be missed by everyone here at the police department as well as the community.'
The drugs had been encased in a layer of foam, wrapped in foil and sealed in red cellophane, which was coated in a flowery-scented oil to further throw off the scent. The efforts were no match for Fox's olfactory gifts of detection.
"This exemplifies how awesome it is to have K-9's!" wrote Lt. Joe Hopkins about the arrests at the time.