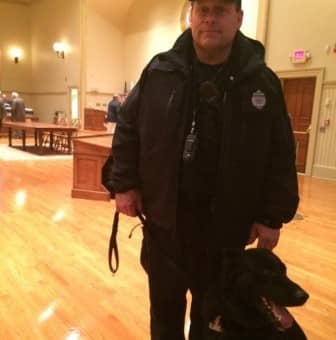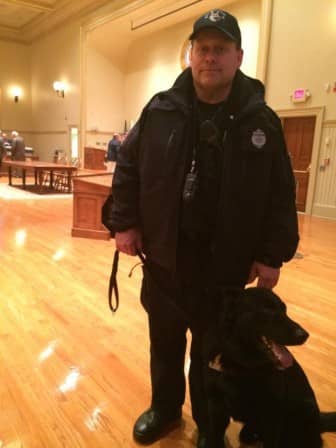 Warwick, R.I. — Warwick Police were called to the Fairfax Village apartment complex at 900 Post Road March 31 at 2:29 a.m. for a report of two men stealing the rims off a car, apprehending both with the help of K-9 Fox.
When Sgt. Jedidiah Pineau and Officer Aaron Kay arrived, the culprits fled on foot. The policemen pursued, catching one of the young men, who proved to be minors, according to the account posted to the Warwick Police Facebook page.
Police set up a perimeter around the area, and called in Officer Paul Wells and his K-9 partner Fox. The dog tracked the remaining suspect, who was taken into custody without incident.
The two 17-year-olds, both hailing from outside the city, were arrested and charged with larceny.
"I know many people have been a victim of this crime and we have chatted on this page about it. We want you to know we try our hardest, catch many of them (although not enough!) and this exemplifies how awesome it is to have K-9's!" wrote Lt. Joe Hopkins on the Warwick Police Facebook page.
Hopkins also praised the caller who reported the crime, noting the story shows the value of the See Something, Say Something campaign begun by the Department of Homeland Security.