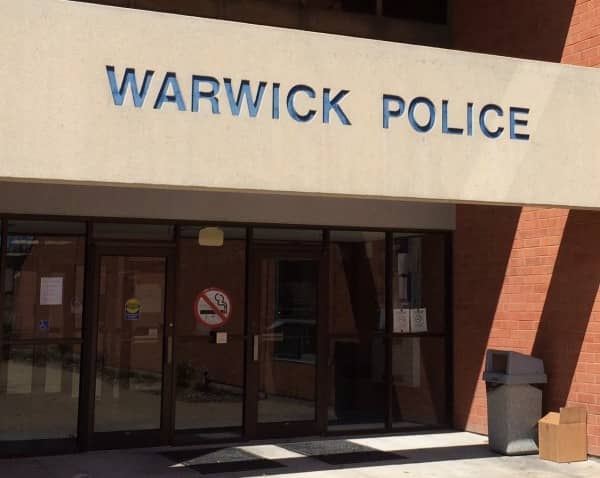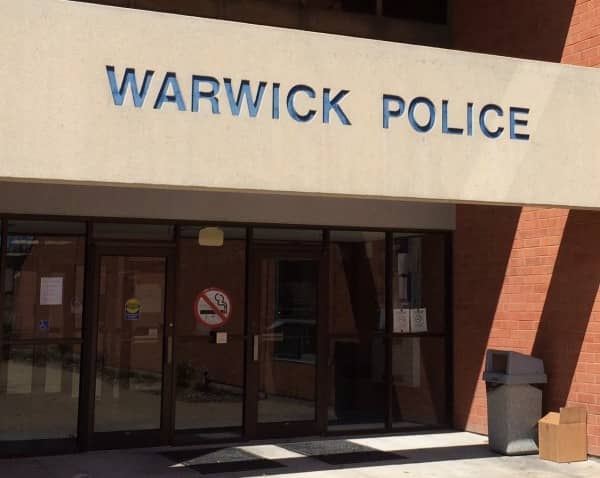 WARWICK, RI — Warwick Police reported 177 arrests made in June among the calls that officers responded to during the month, according to information posted on the WPD Arrest Log web page.
Two of the arrests stemmed from incidents that left local officers injured.
Officers charged Joel Quattrucci, 35, of Rehoboth, MA, with disorderly conduct on June 11 at the Harbor Lights Marina and Country Club after they alleged he pushed Officer David Waddington into Warwick Cove, injuring Waddington's shoulder.
Waddington and Sgt. Britton Kelly had responded to the country club after reports of a excessive noise from boats moored at the marina. Kelly reported that a wedding reception was the source of the disturbance.
Quattrucci pleaded not guilty to the misdemeanor charge at arraignment on June 23. On July 13, the case was disposed, according to a note on the state court reporting website.
Also, a local officer was struck by a car on June 5 while directing traffic during a power outage. Thomas Horne, 64, of Church Avenue, was arrested and charged with felony counts of DUI resulting in serious injury and driving to endanger with personal injury resulting after police say he turned from Sandy Lane onto Warwick Avenue and drove into the oncoming lane of traffic before his car struck the officer.
Horne is scheduled for arraignment on Aug. 2.
In a separate case, officers arrested a Providence man on June 15 after a Gaspee resident reported seeing him moving around parked cars in a suspicious manner.
Police charged Luis Brito, 32, with possession of stolen car parts and driving with a suspended license after locating him about a mile from Ann Mary Browne Drive based on the neighbor's description of his car and other information that led to his arrest.
"The witness gave us a vehicle description and a direction of flight, and the most important [thing was], she called us. She did her job and we did ours," Warwick Police wrote on their Facebook page about the incident.
Brito attended a felony screening on July 25. No further information was available on the state's court reporting website by the publication of this article.
The online information [see full list of June 2016 arrests here] does not include juvenile arrests or minor offenses like driving on a suspended license, the department noted on the website.