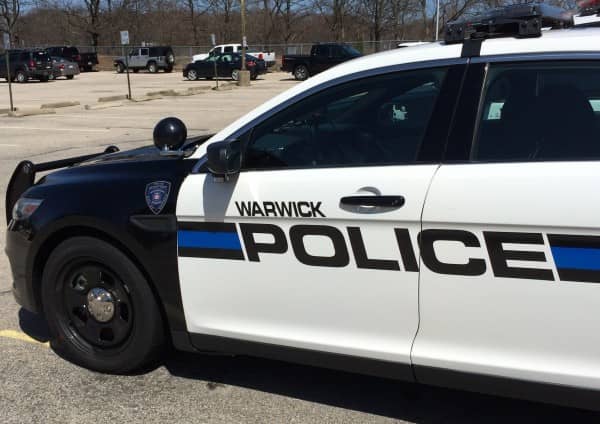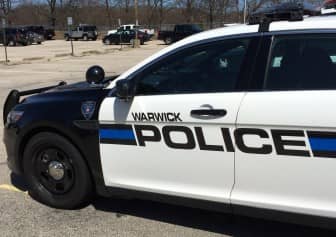 WARWICK, RI — A Warwick officer attempting to arrest a wedding guest for disturbing the peace at the Harbor Lights Marina and Country Club at 150 Gray St. June 11 at 11:27 p.m. suffered a shoulder injury as he was knocked into Warwick Cove.
Several officers were called to the club's Dock A that evening for complaints of a wedding party was making an excessive noise. Several boats were docked there overnight, and about six among them belonged to the wedding party according to the report of Sgt. Britton Kelly.
The Officers learned from residents of the marina that the wedding party boaters were playing loud music, were intoxicated and had continued making excessive noise even after being asked to keep it down by officers earlier that evening.
The bride, Michelle LaFratta (Bais) told officers she had paid $40,000 for her wedding at the club and to stay at the marina overnight after, and began swearing at the officers when they asked her and her guests to quiet their party. The groom, Matt Blais, complained that the officers were, "busting their balls," according to Kelly's report.
The wedding party appeared to reluctantly settle their party down, and the officers remained at the marina. A short time later, the officers were approached by a woman who told them the party had started playing loud music again, and the officers asked them to quiet down again.
As the party was settling down the second time, one of the wedding guests, Joel Quattrucci, 35, of 7 Finnegans Way, Rehoboth, MA, began yelling loudly, remarking on Warwick Police officer's character and intimate habits, using swears, according to the report.
Kelly and Officer David Waddington approached the man to arrest him for disturbing the peace, making their way across the wet docks, Kelly reported. Waddington moved ahead of Kelly, who glanced down to check on the footing.
As Kelly looked back up, the officer saw Quattrucci dive from the dock back into his boat, then tried to get to his feet. Before he could, Kelly grabbed one of his feet and instructed him to stay where he was, according to the report.
At that time, Kelly heard Waddington calling for help from the water. Later, the officer learned that as Waddington attempted to apprehend Quattrucci, he was knocked into the water and injured his shoulder.
Waddington climbed out of the water and a rescue was called to treat his injury and transport him to Rhode Island Hospital, according to the report.
The bride and groom were advised they were not going to be allowed to stay at the marina due to the rowdy party, and that they should arrange transportation from the marina. Quattrucci was charged with disorderly conduct.