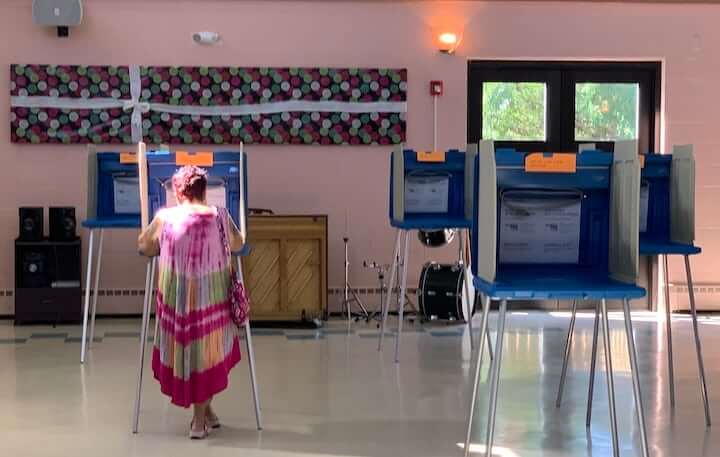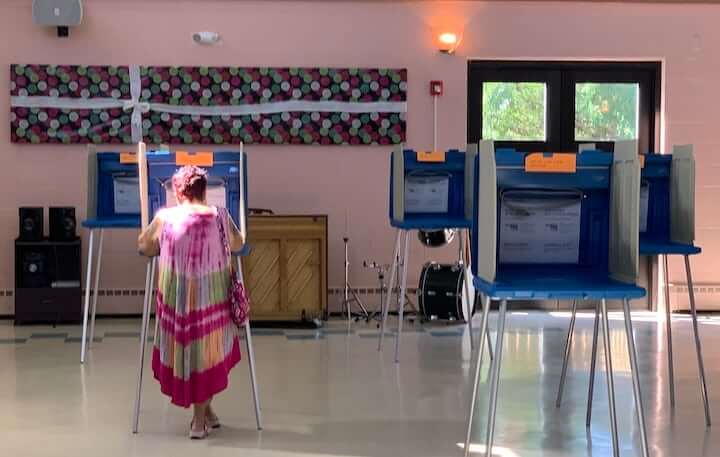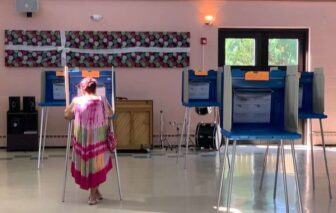 UPDATE – 10:43 p.m.: PROVIDENCE, RI — If you're watching tonight's RI election results online, you should be aware that initial votes tallied there thus far do not reflect most early voting and mail-in ballots.
Christopher D. Hunter, spokesman for the RI Board of Elections, said those ballots would be tallied after the initial votes recorded, which were largely votes cast in person on election day.
Those votes are being slowly tallied, and are expected to be added to the voting count later tonight, he said.
Election Day Original Story:
WARWICK, RI — It's election day, and 305,763 Rhode Islanders have already cast their ballots, by early or mail-in voting, but whether you're voting today or watching the evening's results, this is your guide to who's facing whom.
The Rhode Island Board of Elections reported its updated early and mail-in and early ballot numbers Monday at 6 p.m., along with the fact that 105,280 ballots had been run through the Board of Elections' high-speed optical scanners by that point thus far. Votes won't be tallied till after 8 p.m. on election night, however.
Polls open at 7 a.m. and close at 8 p.m. – Be sure to double check your polling location with this list posted by the Warwick Board of Canvassers. Also, arrive prepared:
A registered voter must go to their polling location to cast their ballot. 
Masks are REQUIRED, but will be available at the door for voters that do not have one. 
A photo ID is Required.
With that in mind, here are the local races to cast your vote in, or, to watch.:
Representative in Congress
Incumbent Congressman Jim Langevin, Warwick native and Democrat, is running against Republican Robert Lancia.
RI Senate
RI Senate Dist. 29 incumbent Michael McCaffery  faces Republican Jean Trafford.
RI Senate Dist. 30 contender Jeannie Calkin faces Independent  John Dale Ritchie.
RI Senate Dist. 31 democrat contender Kendra Anderson competes with Republican Scott Zamarano.
RI House
RI House Dist. 19 democrat representative  Joseph McNamara and Independent Patrick Maloney Jr.  are running against each other. 
RI House Dist. 27 Rep. Patricia A. Serpa is running unopposed in the general election.
Council Ward 9 Democrat candidate Vincent J. Gebhart, independent Ward 9 candidate Aaon Mackisey and independent Ward 9 candidate Sean M. Henry, and Republican Ward 9 candidate Armand Lusi all hope to win the seat of outgoing Warwick City Council President Steve Merolla.
The Ward 6 City Council race is conspicuous as the only race in which a candidate who participated in Warwick Post's Q&A ignored the question asking their position on the First Amendment to the United States Constitution and on the nation's unbroken record of a peaceful transition of power.
The race pits the Constitutionally taciturn candidate Ward 6 Republican challenger Thomas Trudell, against incumbent Ward 6 Democrat Donna Travis.
This race pits past and present opponents Ward 3 Republican challenger John Falkowski against Ward 3 incumbent Democrat Timothy Howe.
The Ward 1 race features former City Councilor Democrat William Foley running against Republican contender Scott Phillips.