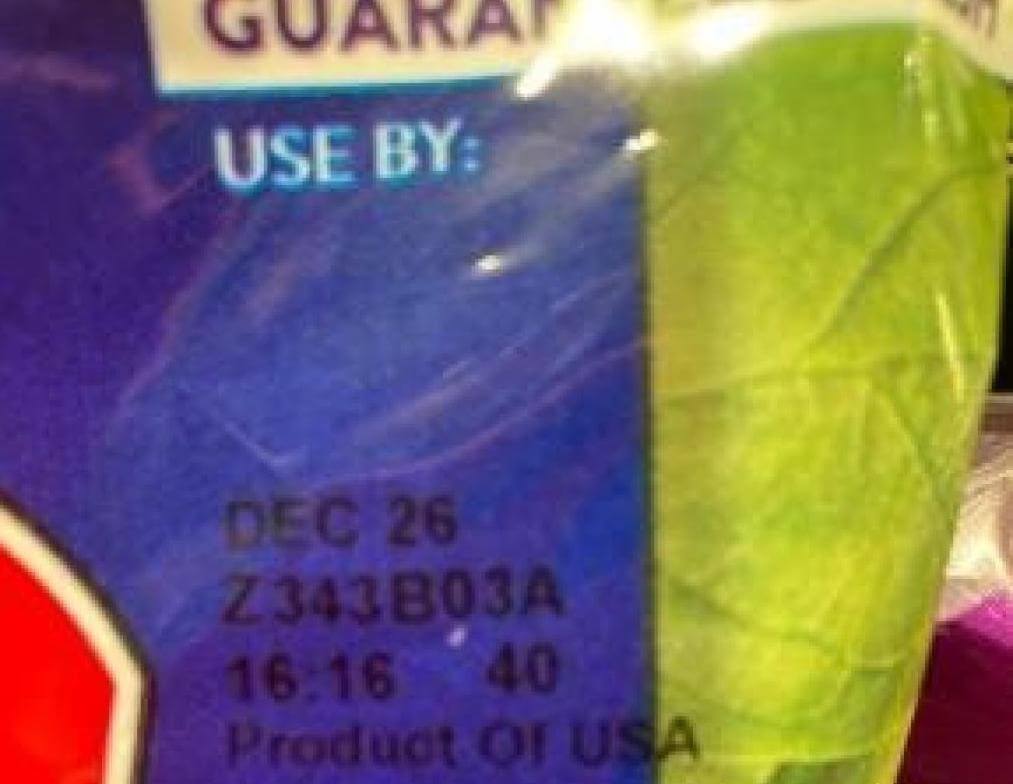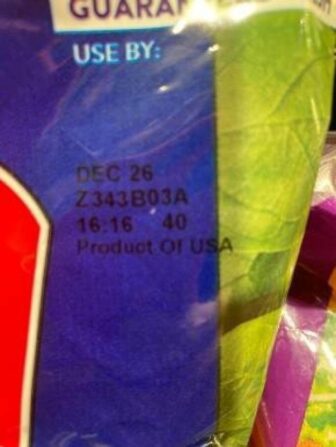 Editor's note: This article is free to the public to ensure access to life-saving information. If we've helped you, and you're able, we'd appreciate your subscription for either $1.50/month or $15 per year.
PROVIDENCE — The Rhode Island Department of Health (RIDOH) warns  that a Fresh Express salad recall affects hundreds of salad products that could be contaminated with Listeria monocytogenes.
There are 225 salad products listed in the recall, some of which may have been distributed locally in Rhode Island.
Listeria monocytogenes can cause serious and sometimes fatal infections in young children, frail or elderly people, and others with weakened immune systems. Although healthy individuals may suffer only short-term symptoms such as high fever, severe headache, stiffness, nausea, abdominal pain and diarrhea, Listeria infection can cause miscarriages and stillbirths among pregnant women. People with these symptoms should consult their health care provider, the RIDOH warns.
Symptoms of Listeriosis include fever, muscle aches, headache, stiff neck, confusion, loss of balance, convulsions, diarrhea, or other gastrointestinal symptoms. In pregnant women, the infection can cause miscarriages, stillbirths, premature delivery, or life-threatening infection of the newborn. In addition, serious and sometimes fatal infections occur in older adults and people with weakened immune systems. Listeriosis is treated with antibiotics. Anyone in the higher-risk categories who have flu-like symptoms within two months after eating contaminated food should seek medical care and tell their healthcare provider about eating the contaminated food.
Anyone who has eaten these recalled products and has symptoms of listeriosis should call their healthcare provider.
Recalled salad items were distributed through retailers in the Northeast and Midwest regions of the United States, as well as distributors and retailers in Canada. U.S. distribution includes the states of CT, IA, IL, IN ,KY, MA, MD, ME, MI, MN, MO, ND, NH, NJ, NY, OH, PA, RI, WI. Canadian distribution includes the provinces of Ontario and Manitoba.
The products are not solely sold under the Fresh Express brand name. Other product names include Wellesley Farms, Bowl & Basket, Giant Eagle, Little Salad Bar, Market District, Marketside, O Organics, Signature Farms, Simply Nature, and Weis Fresh From the Field.
The recall includes all use-by dates of fresh salad items with product codes Z324 through Z350. Product codes are located on the front of the packages below the use-by date [SEE ATTACHED PHOTO]. A complete list of recalled products is posted on the FDA's website, and copied at the end of this article.
According to the FDA, the recall was  spurred when the Michigan Department of Agriculture received a positive result for Listeria monocytogenes in a random sample test of a single package of Fresh Express 9 oz. Sweet Hearts salad mix with Use-By Date of December 8, 2021, manufactured at the Fresh Express Streamwood facility.
Anyone who has purchased these products should not eat them. Consumers should throw them away or return them to the place of purchase.
A full, keyword searchable, list of the products included in the recall is posted below:
| | | |
| --- | --- | --- |
| Product | Product Code | UPC Code |
| Bowl & Basket Baby Spinach 16oz | Z324 through Z350 | 41190066360 |
| Bowl & Basket Spring Mix 16oz | Z324 through Z350 | 41190066469 |
| Fresh Express 50/50 Mix 10oz | Z324 through Z350 | 71279275062 |
| Fresh Express 50/50 Mix 5oz | Z324 through Z350 | 71279271033 |
| Fresh Express 5-Lettuce Mix 6oz | Z324 through Z350 | 71279251011 |
| Fresh Express American 11 oz | Z324 through Z350 | 71279241005 |
| Fresh Express America's Fresh 3 Color Deli Cole Slaw 14 oz | Z324 through Z350 | 71279123004 |
| Fresh Express America's Fresh 3 Color Deli Cole Slaw 24 oz | Z324 through Z350 | 71279127019 |
| Fresh Express America's Fresh Old Fashioned Cole Slaw 14oz | Z324 through Z350 | 71279123011 |
| Fresh Express Baby Kale Mix 5 oz | Z324 through Z350 | 71279271224 |
| Fresh Express Baby Spinach 10 oz | Z324 through Z350 | 71279275048 |
| Fresh Express Baby Spinach 20 oz | Z324 through Z350 | 71279271262 |
| Fresh Express Baby Spinach 5 oz | Z324 through Z350 | 71279271002 |
| Fresh Express Caesar Chopped Kit 9.4 oz | Z324 through Z350 | 71279309194 |
| Fresh Express Chopped Kit Asian 12.3 oz | Z324 through Z350 | 71279302027 |
| Fresh Express Chopped Kit Avocado Ranch 12.8 oz | Z324 through Z350 | 71279309439 |
| Fresh Express Chopped Kit Bacon Thousand Island 9.4 oz | Z324 through Z350 | 71279302096 |
| Fresh Express Chopped Kit Bacon&Bleu 10.8 oz | Z324 through Z350 | 71279306063 |
| Fresh Express Chopped Kit Chipotle Cheddar 11.4 oz | Z324 through Z350 | 71279306049 |
| Fresh Express Chopped Kit Pomegranate 10.3oz | Z324 through Z350 | 71279309101 |
| Fresh Express Chopped Kit Poppyseed 11.7oz | Z324 through Z350 | 71279309118 |
| Fresh Express Chopped Kit Southwest 11.5 oz | Z324 through Z350 | 71279306025 |
| Fresh Express Chopped Kit Sunflower Crisp 11.1oz | Z324 through Z350 | 71279309064 |
| Fresh Express Chopped Kit Sweet Kale 10.9oz | Z324 through Z350 | 71279306056 |
| Fresh Express Chopped Kit Thai 'N" Cashews 11.7 oz | Z324 through Z350 | 71279309248 |
| Fresh Express Chopped Romaine Club Size! 32oz | Z324 through Z350 | 71279261003 |
| Fresh Express Fancy Greens 7 oz | Z324 through Z350 | 71279232010 |
| Fresh Express Farmer's Garden 9 oz | Z324 through Z350 | 71279281025 |
| Fresh Express Garden Jardin Shreds Iceberg 8 oz | Z324 through Z350 | 71279107080 |
| Fresh Express Garden Shreds Green Leaf 4.5oz | Z324 through Z350 | 71279151021 |
| Fresh Express Garden Shreds Iceberg | Z324 through Z350 | 71279151014 |
| Fresh Express Garden Shreds Iceberg 14oz | Z324 through Z350 | 71279152004 |
| Fresh Express Gourmet Café Creative Classics Chicken Caesar 5.75 oz | Z324 through Z350 | 71279407074 |
| Fresh Express Gourmet Cafe Santa Fe Greek 5.23 oz | Z324 through Z350 | 71279407135 |
| Fresh Express Green & Crisp 11oz | Z324 through Z350 | 71279108049 |
| Fresh Express Hearts of Romaine 18oz | Z324 through Z350 | 71279262017 |
| Fresh Express Hearts of Romaine 9oz | Z324 through Z350 | 71279261027 |
| Fresh Express Iceberg Garden – Jardin Iceberg 12 oz | Z324 through Z350 | 71279104126 |
| Fresh Express Iceberg Garden – Jardin Iceberg 24 oz | Z324 through Z350 | 71279104133 |
| Fresh Express Iceberg Garden – Lechuga Repollo 12 oz | Z324 through Z350 | 71279103020 |
| Fresh Express Iceberg Garden – Lechuga Repollo 24 oz | Z324 through Z350 | 71279104119 |
| Fresh Express Iceberg Garden – Lechuga Repollo 3 lb | Z324 through Z350 | 71279106014 |
| Fresh Express Italian 9oz | Z324 through Z350 | 71279211008 |
| Fresh Express Kit Bacon Caesar 10.3 oz | Z324 through Z350 | 71279301082 |
| Fresh Express Kit Caesar – Cesar 9.8 oz | Z324 through Z350 | 71279301006 |
| Fresh Express Kit Caesar Family Size 19.5 oz | Z324 through Z350 | 71279310053 |
| Fresh Express Kit Caesar Lite 9.8oz | Z324 through Z350 | 71279301013 |
| Fresh Express Kit Caesar Supreme 10.5oz | Z324 through Z350 | 71279301044 |
| Fresh Express Kit Italian Balsamic 10.5oz | Z324 through Z350 | 71279302072 |
| Fresh Express Kit Parisienne Supreme 16 oz | Z324 through Z350 | 71279310022 |
| Fresh Express Kit Pear Gorgonzola 6.7oz | Z324 through Z350 | 71279309019 |
| Fresh Express Kit Spinach & Bacon 10.2oz | Z324 through Z350 | 71279302102 |
| Fresh Express Kit Spinach & Bacon 7.7oz | Z324 through Z350 | 71279302089 |
| Fresh Express Leafy Green Romaine 9oz | Z324 through Z350 | 71279261126 |
| Fresh Express Lettuce Trio – Lechuga Trio 9oz | Z324 through Z350 | 71279108094 |
| Fresh Express Organic Baby Arugula 5oz | Z324 through Z350 | 71279780030 |
| Fresh Express Organic Baby Kale 5oz | Z324 through Z350 | 71279780191 |
| Fresh Express Organic Baby Romaine 5oz | Z324 through Z350 | 71279780054 |
| Fresh Express Organic Baby Spinach 10oz | Z324 through Z350 | 71279785028 |
| Fresh Express Organic Baby Spinach 16oz | Z324 through Z350 | 71279785059 |
| Fresh Express Organic Baby Spinach 5oz | Z324 through Z350 | 71279780023 |
| Fresh Express Organic Salad Kit Classic Caesar 9.8oz | Z324 through Z350 | 71279787015 |
| Fresh Express Organic Salad Kit Sweet Dijon Onion 7.6 oz | Z324 through Z350 | 71279787039 |
| Fresh Express Organic Salad Mix 50/50 Mix 16oz | Z324 through Z350 | 71279785073 |
| Fresh Express Organic Salad Mix 50/50 Mix 5oz | Z324 through Z350 | 71279780085 |
| Fresh Express Organic Salad Mix Baby Sweet Lettuce 5oz | Z324 through Z350 | 71279780092 |
| Fresh Express Organic Salad Mix Fresh Herb Mix 5oz | Z324 through Z350 | 71279780047 |
| Fresh Express Organic Salad Mix Spring Mix 10oz | Z324 through Z350 | 71279785011 |
| Fresh Express Organic Salad Mix Spring Mix 16oz | Z324 through Z350 | 71279785042 |
| Fresh Express Organic Salad Mix Spring Mix 5oz | Z324 through Z350 | 71279780016 |
| Fresh Express Organic Salad Mix Super Greens 5oz | Z324 through Z350 | 71279780207 |
| Fresh Express Premium Romaine – Lechuga Romana Especial 9oz | Z324 through Z350 | 71279108087 |
| Fresh Express Premium Slaw Salad Kit – Asian Avocado 9.7 oz | Z324 through Z350 | 71279126043 |
| Fresh Express Premium Slaw Salad Kit – Honey Pecan 9.3oz | Z324 through Z350 | 71279126036 |
| Fresh Express Shreds Iceberg 8 oz | Z324 through Z350 | 71279151014 |
| Fresh Express Spinach & Arugula 5oz | Z324 through Z350 | 71279271194 |
| Fresh Express Spinach 16oz | Z324 through Z350 | 71279785165 |
| Fresh Express Spinach 8oz | Z324 through Z350 | 71279132044 |
| Fresh Express Spring Mix 10oz | Z324 through Z350 | 71279275031 |
| Fresh Express Spring Mix 5oz | Z324 through Z350 | 71279231006 |
| Fresh Express Sweet & Crunchy 5oz | Z324 through Z350 | 71279271187 |
| Fresh Express Sweet Butter 6oz | Z324 through Z350 | 71279221038 |
| Fresh Express Sweet Hearts 9oz | Z324 through Z350 | 71279221052 |
| Fresh Express Twisted Caesar Chopped Salad Kit Asian Caesar 9.6 oz | Z324 through Z350 | 71279309231 |
| Fresh Express Twisted Caesar Chopped Salad Kit Asian Caesar 9.6oz | Z324 through Z350 | 71279302126 |
| Fresh Express Twisted Caesar Chopped Salad Kit Avocado Caesar 9.7 oz | Z324 through Z350 | 71279309217 |
| Fresh Express Twisted Caesar Chopped Salad Kit Caesar 9.4oz | Z324 through Z350 | 71279302119 |
| Fresh Express Twisted Caesar Chopped Salad Kit Greek Caesar 9.3oz | Z324 through Z350 | 71279309224 |
| Fresh Express Veggie Lover's 11 oz | Z324 through Z350 | 71279281063 |
| Fresh Express Veggie Lover's 11oz | Z324 through Z350 | 71279281001 |
| Fresh Express Veggie Spring Mix 7oz | Z324 through Z350 | 71279281049 |
| Giant Eagle American 11 oz | Z324 through Z350 | 3003492310 |
| Giant Eagle American 24 oz | Z324 through Z350 | 3003493037 |
| Giant Eagle Angel Hair Slaw 10 oz | Z324 through Z350 | 3003492317 |
| Giant Eagle Avocado Chopped Kit 7oz | Z324 through Z350 | 3003494286 |
| Giant Eagle Baby Spinach 10 oz | Z324 through Z350 | 3003492327 |
| Giant Eagle Baby Spinach 5 oz | Z324 through Z350 | 3003492313 |
| Giant Eagle Bacon Caesar 10.3 oz | Z324 through Z350 | 30034923365 |
| Giant Eagle Caesar Supreme 10.5 oz | Z324 through Z350 | 30034923358 |
| Giant Eagle Caesarlite Salad 9.8 oz | Z324 through Z350 | 30034923341 |
| Giant Eagle Chopped Asian Style 12 oz | Z324 through Z350 | 30034923310 |
| Giant Eagle Chopped Avocado Ranch Salad Kit 12.8 oz | Z324 through Z350 | 30034939441 |
| Giant Eagle Chopped Caesar 10.4 oz | Z324 through Z350 | 30034923402 |
| Giant Eagle Chopped Chipotle Cheddar 11.4 oz | Z324 through Z350 | 30034923389 |
| Giant Eagle Chopped Southwest Style 11.5 oz | Z324 through Z350 | 30034923327 |
| Giant Eagle Chopped Sunflower Crisp 11.1 oz | Z324 through Z350 | 30034923396 |
| Giant Eagle Chopped Sweet Kale 11.9 oz | Z324 through Z350 | 30034923297 |
| Giant Eagle Coleslaw 16 oz | Z324 through Z350 | 3003492309 |
| Giant Eagle Fancy Greens 7oz | Z324 through Z350 | 3003494283 |
| Giant Eagle Garden Salad 12 oz | Z324 through Z350 | 3003492319 |
| Giant Eagle Hearts of Romaine 9 oz | Z324 through Z350 | 3003492312 |
| Giant Eagle Italian 9 oz | Z324 through Z350 | 3003492311 |
| Giant Eagle Juicing Greens 11 oz | Z324 through Z350 | 3003492321 |
| Giant Eagle Leafy Romaine 9 oz | Z324 through Z350 | 3003492324 |
| Giant Eagle Pomegranate Chopped Kit 10.3 oz | Z324 through Z350 | 3003494284 |
| Giant Eagle Romaine Garden Salad 12 oz | Z324 through Z350 | 3003492316 |
| Giant Eagle Shredded Lettuce 16 oz | Z324 through Z350 | 3003492320 |
| Giant Eagle Shredded Lettuce 8 oz | Z324 through Z350 | 3003492315 |
| Giant Eagle Spinach 16 oz | Z324 through Z350 | 3003492308 |
| Giant Eagle Spinach 8 oz | Z324 through Z350 | 3003492348 |
| Giant Eagle Spring Mix + Spinach 5 oz | Z324 through Z350 | 3003492325 |
| Giant Eagle Spring Mix 5 oz | Z324 through Z350 | 3003492323 |
| Giant Eagle Sweet & Crunchy 5 oz | Z324 through Z350 | 3003492326 |
| Giant Eagle Sweet Butter 6 oz | Z324 through Z350 | 3003492307 |
| Giant Eagle Sweet Hearts 9 oz | Z324 through Z350 | 3003492322 |
| Giant Eagle Veggie Lovers 11 oz | Z324 through Z350 | 3003492328 |
| Little Salad Bar Asian Chopped Salad Kit 12.3 | Z324 through Z350 | 99100086960 |
| Little Salad Bar Avocado Ranch Chopped Salad Kit 13.2 oz | Z324 through Z350 | 99100219542 |
| Little Salad Bar Caesar Chopped Salad Kit 10.5oz | Z324 through Z350 | 99100263934 |
| Little Salad Bar Caesar Salad Kit 10.5 oz | Z324 through Z350 | 99100086991 |
| Little Salad Bar Chef Salad 6.2oz | Z324 through Z350 | 99100107368 |
| Little Salad Bar Chicken Caesar Salad 8.75oz | Z324 through Z350 | 99100096068 |
| Little Salad Bar Classic Coleslaw 14oz | Z324 through Z350 | 4.0991E+11 |
| Little Salad Bar Cranberry Walnut Salad 4.5oz | Z324 through Z350 | 99100096174 |
| Little Salad Bar Garden Salad 12oz | Z324 through Z350 | 99100082979 |
| Little Salad Bar Italian Salad 9oz | Z324 through Z350 | 99100083181 |
| Little Salad Bar Santa Fe Style Salad 7oz | Z324 through Z350 | 99100096143 |
| Little Salad Bar Southwest Chopped Salad Kit 12 oz | Z324 through Z350 | 99100087028 |
| Little Salad Bar Spinach 8 oz | Z324 through Z350 | 99100083419 |
| Little Salad Bar Spring Mix 5 oz | Z324 through Z350 | 99100083495 |
| Little Salad Bar Sunflower Chopped Salad Kit 11.3 oz | Z324 through Z350 | 99100087905 |
| Little Salad Bar Sweet Butter 6 oz | Z324 through Z350 | 99100083037 |
| Little Salad Bar Sweet Kale Chopped Salad Kit 12.2 oz | Z324 through Z350 | 99100083549 |
| Market District Ultimate Kale Caesar Salad Kit 8.5 oz | Z324 through Z350 | 30034939724 |
| Marketside Angel Hair Coleslaw 10oz | Z324 through Z350 | 6.81131E+11 |
| Marketside Baby Greens Salad 6oz | Z324 through Z350 | 81131355023 |
| Marketside Baby Spinach 11oz | Z324 through Z350 | 6.81131E+11 |
| Marketside Baby Spinach 6oz | Z324 through Z350 | 6.81131E+11 |
| Marketside Bacon Caesar Salad Kit 14.6oz | Z324 through Z350 | 6.81131E+11 |
| Marketside Butter Lettuce Salad 6oz | Z324 through Z350 | 6.81131E+11 |
| Marketside Caesar Salad Kit 14.5oz | Z324 through Z350 | 6.81131E+11 |
| Marketside Chopped Romaine Mix 9oz | Z324 through Z350 | 6.81131E+11 |
| Marketside Chopped Salad Kit Asian 13.6oz | Z324 through Z350 | 81131305158 |
| Marketside Chopped Salad Kit Avocado Ranch 12.3oz | Z324 through Z350 | 81131305134 |
| Marketside Chopped Salad Kit Bacon Ranch Crunch 12.8oz | Z324 through Z350 | 81131305448 |
| Marketside Chopped Salad Kit Caesar 11.3oz | Z324 through Z350 | 6.81131E+11 |
| Marketside Chopped Salad Kit Cherry Almond Gorgonzola 13.7oz | Z324 through Z350 | 81131305165 |
| Marketside Chopped Salad Kit Kale Pecan Cranberry 9.5oz | Z324 through Z350 | 6.81131E+11 |
| Marketside Chopped Salad Kit Southwest 13.4oz | Z324 through Z350 | 81131305127 |
| Marketside Chopped Salad Kit Sunflower Bacon Crunch 13.8oz | Z324 through Z350 | 81131305141 |
| Marketside Classic Iceberg Salad 12oz | Z324 through Z350 | 6.81131E+11 |
| Marketside Classic Iceberg Salad 24oz | Z324 through Z350 | 6.81131E+11 |
| Marketside Crisp Greens 12oz | Z324 through Z350 | 81131355030 |
| Marketside Family Size Caesar Salad Kit 22.3oz | Z324 through Z350 | 6.81131E+11 |
| Marketside Family Size Sunflower Bacon Crunch Chopped Salad Kit 22.3oz | Z324 through Z350 | 81131377346 |
| Marketside Fresh Spinach 10oz | Z324 through Z350 | 6.81131E+11 |
| Marketside Hearts of Romaine 10oz | Z324 through Z350 | 68113102783 |
| Marketside Leafy Romaine 9oz | Z324 through Z350 | 6.81131E+11 |
| Marketside Organic Baby Arugula & Baby Spinach 5oz | Z324 through Z350 | 6.81132E+11 |
| Marketside Organic Baby Arugula 5oz | Z324 through Z350 | 68113122173 |
| Marketside Organic Baby Spinach & Baby Kale Mix 5oz | Z324 through Z350 | 6.81131E+11 |
| Marketside Organic Baby Spinach 16oz | Z324 through Z350 | 6.81131E+11 |
| Marketside Organic Baby Spinach 5oz | Z324 through Z350 | 6.81131E+11 |
| Marketside Organic Spinach & Spring Mix 16oz | Z324 through Z350 | 81131354781 |
| Marketside Organic Spinach & Spring Mix 5.5oz | Z324 through Z350 | 81131354798 |
| Marketside Organic Spring Mix 16oz | Z324 through Z350 | 81131354767 |
| Marketside Organic Spring Mix 5oz | Z324 through Z350 | 81131354774 |
| Marketside Premium Romaine Salad 18oz | Z324 through Z350 | 6.81131E+11 |
| Marketside Premium Romaine Salad 9oz | Z324 through Z350 | 6.81131E+11 |
| Marketside Shredded Iceberg Lettuce 16oz | Z324 through Z350 | 6.81132E+11 |
| Marketside Shredded Iceberg Lettuce 8oz | Z324 through Z350 | 6.81131E+11 |
| Marketside Spinach & Spring Mix 11oz | Z324 through Z350 | 81131355016 |
| Marketside Spring Mix 11oz | Z324 through Z350 | 81131355009 |
| Marketside Spring Mix 5oz | Z324 through Z350 | 81131354996 |
| Marketside Tri-Color Cole Slaw 16oz | Z324 through Z350 | 6.81131E+11 |
| O Organics Organic Baby Arugula 16oz | Z324 through Z350 | 7989340944 |
| O Organics Organic Baby Arugula 5oz | Z324 through Z350 | 7989340883 |
| O Organics Organic Baby Kale 5oz | Z324 through Z350 | 7989340916 |
| O Organics Organic Baby Spinach 16oz | Z324 through Z350 | 7989340857 |
| O Organics Organic Baby Spinach 5oz | Z324 through Z350 | 7989340852 |
| O Organics Organic Half & Half Blend 16oz | Z324 through Z350 | 7989340915 |
| O Organics Organic Half & Half Blend 5oz | Z324 through Z350 | 7989340910 |
| O Organics Organic Spring Mix 16oz | Z324 through Z350 | 7989340856 |
| O Organics Organic Super Greens Blend 5oz | Z324 through Z350 | 7989340941 |
| O Organics Spring Mix 5oz | Z324 through Z350 | 79893408538 |
| Signature Farms 50 -50 Mix 5oz | Z324 through Z350 | 2113014670 |
| Signature Farms 50/50 Mix 10oz | Z324 through Z350 | 2113041918 |
| Signature Farms Baby Spinach 10oz | Z324 through Z350 | 2113041919 |
| Signature Farms Baby Spinach 5oz | Z324 through Z350 | 2113014669 |
| Signature Farms Baby Spring Mix 5oz | Z324 through Z350 | 21130146680 |
| Signature Farms Coleslaw 3 Color 14oz | Z324 through Z350 | 21130111961 |
| Signature Farms Garden Salad 12oz | Z324 through Z350 | 2113098135 |
| Signature Farms Green & Crisp 11oz | Z324 through Z350 | 21130419128 |
| Signature Farms Lettuce Shreds 8oz | Z324 through Z350 | 21130112180 |
| Signature Farms Premium Romaine 9oz | Z324 through Z350 | 21130419166 |
| Signature Farms Spinach 8oz | Z324 through Z350 | 2113098134 |
| Signature Farms Spring Mix 10oz | Z324 through Z350 | 21130419173 |
| Signature Farms Sweet & Crunchy 5oz | Z324 through Z350 | 2113014671 |
| Simply Nature Organic Baby Spinach & Arugula Mix 5oz | Z324 through Z350 | 99100087974 |
| Simply Nature Organic Baby Spinach 5oz | Z324 through Z350 | 99100088551 |
| Simply Nature Organic Chopped Kale 12oz | Z324 through Z350 | 99100088735 |
| Simply Nature Organic Mixed Greens 5oz | Z324 through Z350 | 99100088049 |
| Simply Nature Organic Spring Mix 16oz | Z324 through Z350 | 99100088612 |
| Weis Fresh From the Field 50-50 Salad Mix 5oz | Z324 through Z350 | 41497067756 |
| Weis Fresh From the Field Baby Spinach 5oz | Z324 through Z350 | 41497067763 |
| Weis Fresh From the Field Baby Sweet Lettuce 5oz | Z324 through Z350 | 41497067824 |
| Weis Fresh From the Field Spinach & Arugula 5oz | Z324 through Z350 | 41497076192 |
| Weis Fresh From the Field Spring Mix 5oz | Z324 through Z350 | 41497067770 |
| Wellsley Farms Organic 50-50 Mix 16oz | Z324 through Z350 | 88867009193 |
| Wellsley Farms Organic Arugula 5oz | Z324 through Z350 | 88867006716 |
| Wellsley Farms Organic Baby Spinach 16oz | Z324 through Z350 | 88867006711 |
| Wellsley Farms Organic Herb Mix 5oz | Z324 through Z350 | 88867009195 |
| Wellsley Farms Organic Lettuce Blend 16oz | Z324 through Z350 | 88867009194 |
| Wellsley Farms Organic Spring Mix 16oz | Z324 through Z350 | 88867009192 |
| Wellsley Farms Organic Super Greens 16oz | Z324 through Z350 | 88867006714 |