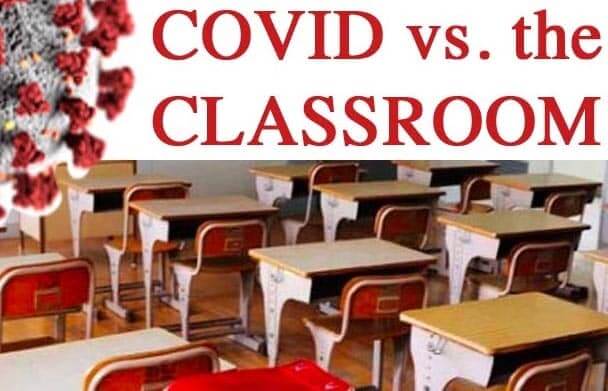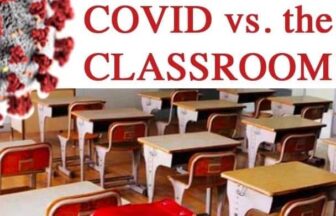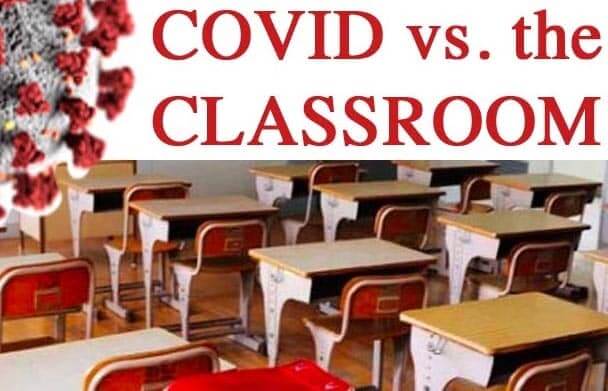 WARWICK, RI — Readers of the Post know that I don't usually write commentaries in the first person, but we're talking about a life and death issue here.
I'm enraged that the School Committee decided to reopen schools to four day a week attendance  starting after February vacation, continuing a policy approach to the COVID-19 pandemic that downplays risk to teachers, staff, students and their vulnerable parents and elders.
School board members doubled down on the potentially deadly approach while ignoring several legitimate factors  that justified doing exactly the opposite: An increase in COVID-19 cases, resistance from the teachers' union, four local classrooms shut down recently, and continued warnings from virologists for people not to congregate.
Recent surveys conducted by the school department also gave the school board plenty of justification to hold off on returning to in-person attendance: 52 percent of students at Toll Gate and Pilgrim and 53.4 percent of parents said they preferred hybrid or full distance learning over four-day-a-week in-person attendance.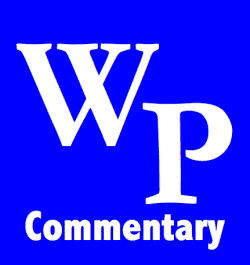 But even those majorities were apparently not enough in the face of Supt. Phil Thornton's insistence that installing more air filters was all the district needed to do to make schools safe enough to pack with children again.
Under current state guidelines, school districts are required to offer remote attendance for students "whose parents choose to keep them home for distance learning."
The Warwick School Department's reopening plan also states that students "can participate in distance learning only" and recommends that parents "contact the elementary or secondary [school] offices."
These seemingly democratic approaches to the pandemic only serve to increase pressure on teachers, parents and students who would rather not take the risk, however mitigated of congregating during the pandemic. It's also a fig leaf to school officials who prefer schooling inside buildings during the pandemic. The problem is, public health is public. A group of families' decision to take the risk will necessarily involve others who aren't on the same page. People who can't afford to stand up for themselves too visibly.
While some parents at the recent meeting and online pushed for reopening schools, I've seen public bodies make unpopular decisions many times during my years in journalism, for far less reason than protecting people from a deadly virus.
And that's the critical point here: Despite vaccine distribution starting for older residents, COVID-19 is not going away anytime soon. Air cleaners and masks can only limit risk, they do not eliminate it.
Even with precautions, when people congregate, COVID-19 spreads, and that means more people get sick and die.
Yet the Warwick School Committee is OK with students and teachers to congregating inside school buildings.
Worst of all to me, Warwick's school officials are using what I call "educrat" language to justify what will inevitably be another spike in COVID-19 cases in the city.
Asst. Supt. Lynn Dambruch engaged in this when she told the committee that four-day in-person learning is necessary "to cover the grade level standards and to prepare students for the next grade and to keep students engaged."
While the goals are laudable, those grade level standards were developed before COVID-19. Attempting to adhere to those standards despite the virus is a fool's errand.
Looked at from a different perspective, Dambruch is admitting that Warwick School officials did not prepare or instruct students and families effectively since they refused to follow Gov. Gina Raimondo's call for in-person attendance back in September, and have not improved students' and families' experience with distance learning since then.
If they had, there would be no reason to say that four-day-a-week attendance is needed to help students meet those standards.
She's also basically admitting that the district's professional development plans for teachers didn't include improving their distance learning techniques to engage remote learners more effectively.
Although the responsibility is on Warwick school officials to educate children safely and train teachers properly, Dambruch's statement shows that they've failed to meet those goals so far.
Kids in schools helps officials — not parents and kids
Warwick officials are so intent on filling school buildings with people who could get sick or infect others because of one symbolic reason: They don't want to go an entire school year with a majority of kids attending school from home.
I've written about this before, but it's worth repeating: The argument that students learn and develop better by attending school in person is a subjective and self-serving concept that ignores everything outside the classroom.
Clinging to this idea to justify sending kids back into schools where they can spread a deadly virus is, to be blunt, insanity.
Yet parents still seem to support the elected officials making this exact argument, including Raimondo, who didn't have to face the same dilemma as public school parents.
And I know their reasonable-sounding words are hard to resist; about a month ago, I received an email from my daughter's principal (we live in a community next to Warwick) that "your child would benefit academically and/or socially if they came to school in-person."
This gave me every reason to send my child back to school at the earliest opportunity, but in the end I didn't, because I found several problems with the principal's statement after stopping to consider it:
First, none of my child's teachers communicated this concern to me or my spouse before, so it was news to us in the middle of January.
Second, my child is earning excellent grades and completing her assignments, both of which have been confirmed to us in writing by her teachers. We've also followed COVID guidelines in letting her safely visit a small group of family and school mates, so she's doing as well socially as can be expected.
Third, our district has been holding in-person classes only two days per week beginning in mid-September — and our school has closed down at least twice for positive COVID-19 cases since then.
This means that, at best, my child would have been in school for about 30 out of 90-odd school days this year, under constant fear of getting infected or infecting others and having the school close again.
And then, within two days after the principal's email, the school reported two more positive cases.
That doesn't sound like an environment that would help her academically or socially, and I'm sure you can see why I haven't let my child set foot in the school building again.
In the spirit of full disclosure, my job allows me to telecommute, which means I am home while my child attends school.
I know that many parents work essential front-line jobs; some students get their only meal of the day at school; and younger students can't be expected to maintain their attention while on a computer for six hours a day.
But that doesn't justify suggesting that all students in all situations, including those who are meeting their educational expectations from home, should attend school in person just to boost attendance numbers, as both the Trump and Biden administrations have done. Those are leads that are tough to buck.
Let's be frank: Educators and officials want to send kids back into schools in the midst of COVID-19 because higher enrollment numbers help them — not students or their families.
And in the end, whatever benefit kids might get from being in school is obliterated when they or their classmates get infected or infect other people, resulting in sickness and death.
I would much rather have my child remember 2020-21 as the school year she spent at home, instead of the many tragic alternatives.
Want schools to be "normal" again? Be a "pro-vaxxer"
One of the aspects of this situation that bothers me the most is the idea that people want to go "back to normal" despite the ongoing threat of COVID-19.
I'm sorry if people haven't realized this yet, but that's just not going to happen as long as COVID-19 remains a threat.
School cannot be "normal" again until students, teachers, and school staff are vaccinated first, completely contrary to how COVID-19 vaccines are being distributed right now.
It appears that California and other states have reached this exact conclusion and have begun reserving vaccinations for school teachers, according to CNN. Rhode Island is not among them.
Don't get me wrong, elderly and vulnerable populations need to get their shots as quickly as is practical, but teachers are being asked to spend up to eight hours a day in an enclosed space with hundreds of other people — precisely the list of factors that lead to more COVID-19 outbreaks.
I don't think it's unreasonable to move teachers to the front of the vaccination line while still prioritizing senior citizens.
[This choice wouldn't even exist if the prior Presidential administration had actually done anything to combat COVID-19, but that's a different story.]
So what can parents do if they want to keep their kids, and themselves, safe?
We've all seen stories about "anti-vaxxers" who refuse to immunize their kids before sending them to school and sparking a viral outbreak; that's basically what Warwick school officials are doing.
And so, to me, the only correct response is for parents to be "pro-vaxxers."
I'm not being facetious here — school districts are required by law to acknowledge and respect varying beliefs and abilities.
This is the legal framework that obliges school departments to provide teacher aides and other resources for students in special education classes so they can participate "normally" in a classroom setting — and the one that prohibits school departments from endorsing one religious practice over another.
In this case, by offering distance learning in the name of health and safety, school departments created a new accommodation for families who keep their children safe by keeping them at home, based on objective and proven science.
When Warwick and other school districts distributed laptops and other technology at the start of the COVID shutdown last year, they were providing educational supports for students whose parents decided not to send them to school because of the pandemic.
As a result, the Warwick School Department has given parents the right to benefit from that accommodation and keep their kids at home using those supports until the COVID-19 crisis is truly over — despite school officials' pressure to make their jobs easier.
And so my suggestion is that parents tell the school district that they won't send their kids back into school buildings until enough people have been vaccinated.
Rushing to reopen schools despite all of these factors means that the Warwick School Department is responsible for any infections, hospitalizations, and deaths that may happen in the meantime.