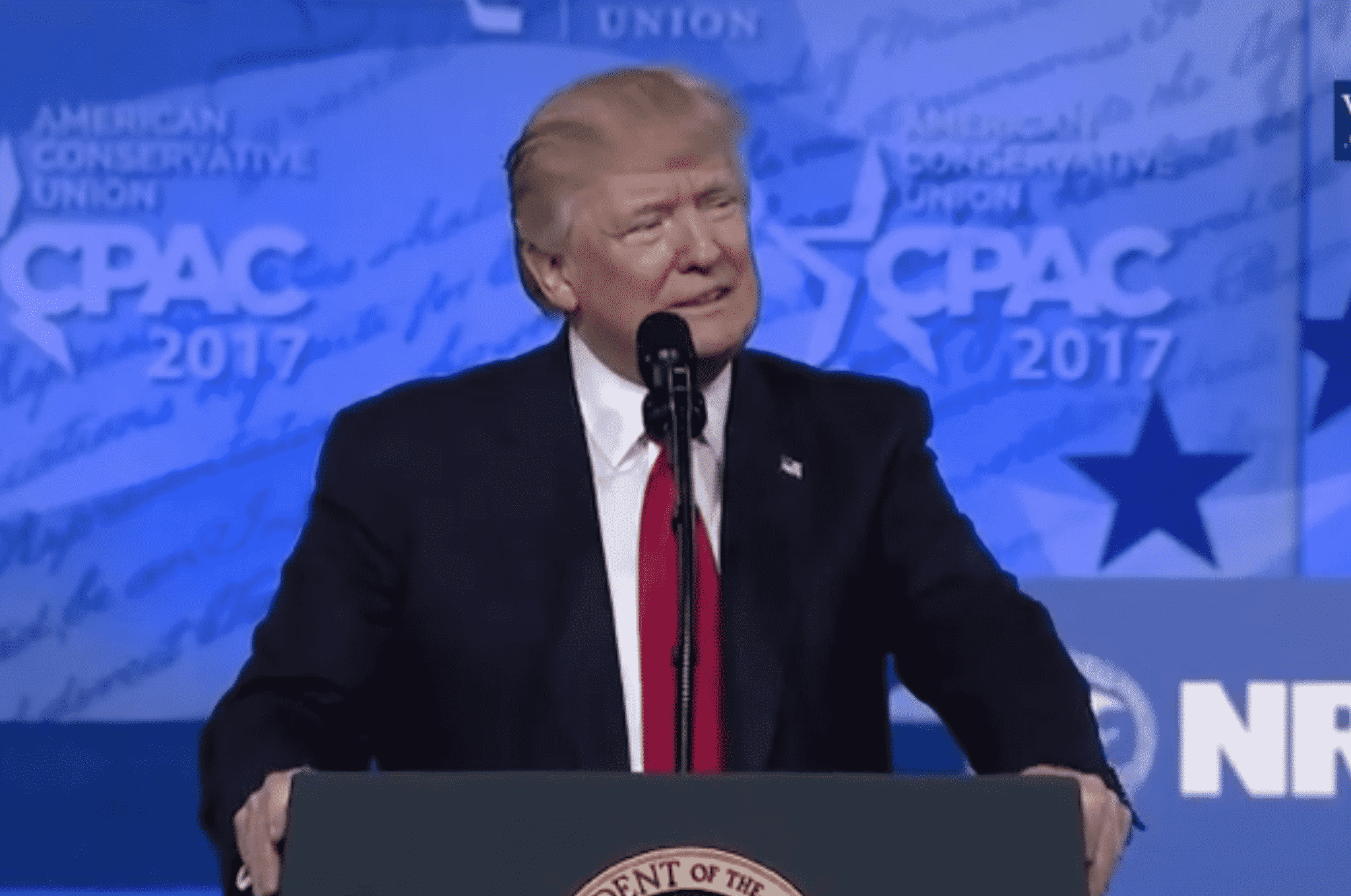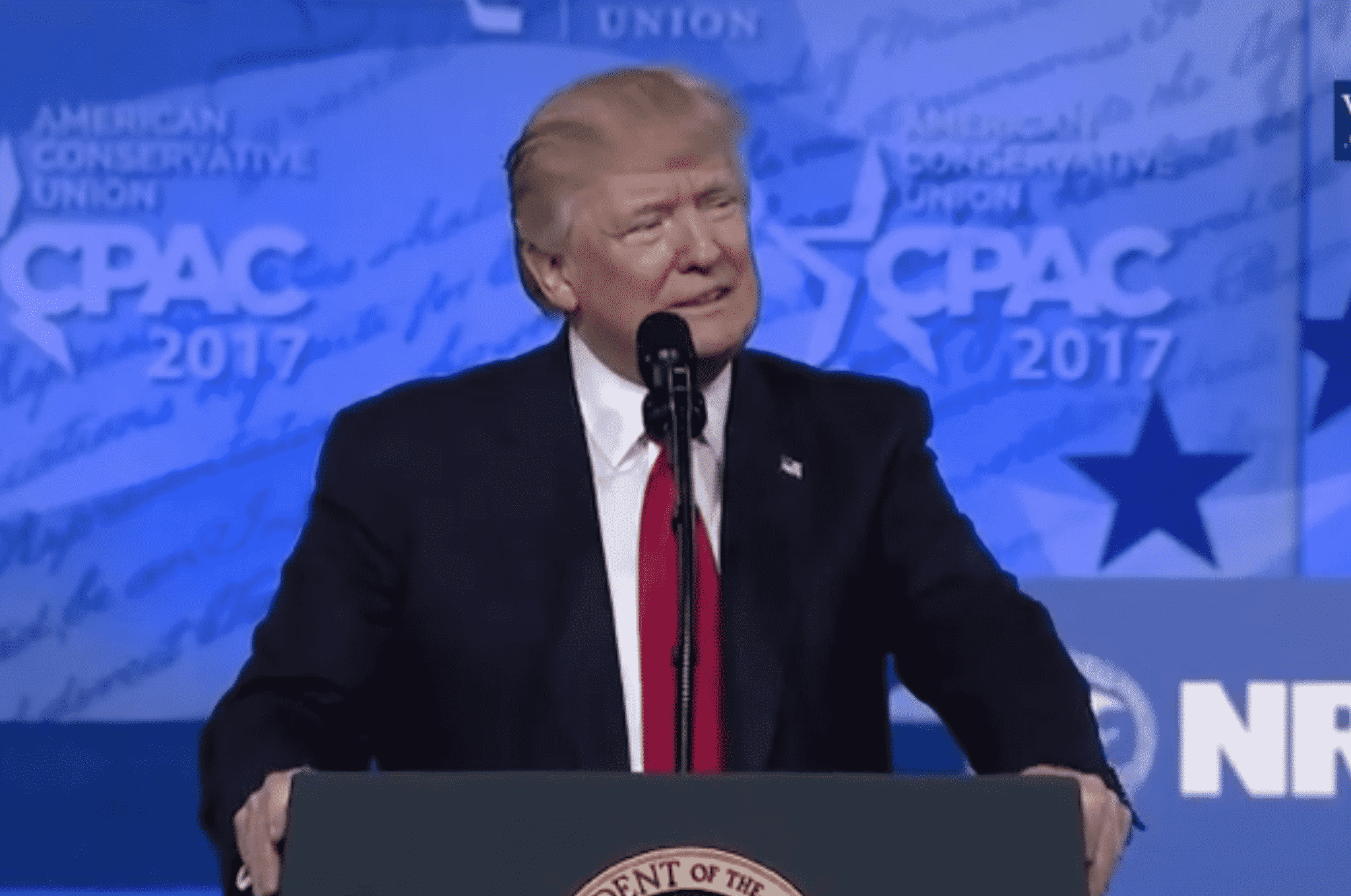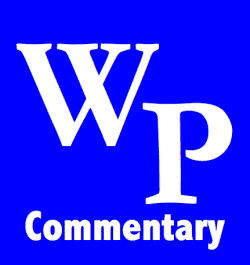 Editor's note: This article and and most of our COVID-19 related news is free to the public to ensure people have access to life-saving information. If we've helped you, and you're able to help us, we would appreciate your subscription for either $1.50/month or $15 per year.
For the past 59 days, President Donald J. Trump has woken up, witnessed undeniable evidence that the country faces a deadly public health crisis in COVID-19, then decided to just let a lot of us die.
Why? Stubborn, willful ignorance, if his public statements are any clue. But let's not dwell on that too deeply. When you stare into the abyss, after all, the abyss looks back.
Trump has been down-playing the threat of the outbreak for months now.
He said it was under control. It wasn't.
He said it wasn't worth worrying about. It is.
Finally, on March 16, he admitted the virus spreading through the U.S. is "very bad," according to TIME.
But that's just when he admitted the problem publicly. He'd known the virus was a possible global threat since at least Jan. 29, when the White House formed a task force to monitor and contain the virus. With a low-ball estimated fatality rate of 1 percent, the virus was – and still is – reportedly 10 times more deadly than the flu.
Then, on Feb. 25, CDC officials identified the first case of U.S. community spread of the disease in California. Community spread means it's being passed in the community at-large, with no known link to travel. In other words, it could no longer be contained among travelers.
Tragically, on March 13, news reports began to circulate about how COVID-19's quick spread and high numbers of seriously ill patients –many needing intense respiratory aid with ventilators – had overtaxed Italy's hospitals.
"It does us no good if they start to create a ventilator in three weeks or four weeks or five weeks. We're looking at an apex of fourteen days.
By then, Trump, knowing how likely a similar scenario would be in America, knowing our supply of ventilators would surely be inadequate, should have immediately released the national stockpile of 20,000 ventilators and then used the Defense Production Act to instruct domestic industry to stop making cars, toasters and windmills, and to start making ventilators.
Instead, on March 14, Trump woke up and decided some of us who will need ventilators to survive aren't going to get them.
On March 15, Trump waved away the thought of people in your local senior center depending on him. They're on their own.
On March 16, Trump shrugged and decided America could do without your favorite uncle.
On March 17, Trump grinned that smug-baby-who-has-left-a-surprise-in-his-diaper grin and wrote off your elderly father.
On March 18, Trump figured he'd finally get serious about this outbreak, and call it the Chinese virus. He also passed on the DPA again, because to hell with your diabetic friend, that's why.
On March 19, Trump's administration was busy outbidding state governors he'd just encouraged to seek their own medical supplies, but didn't bother to use the DPA to order industry to produce more, because why should he give a damn about your immune-compromised little girl?
On March 20, Trump berated a reporter who asked him to offer Americans hope. No time for the DPA though. Too bad about your father-in-law with COPD. Real shame there.
On March 21, Trump decided your mother isn't worth the effort. Still no DPA action. Your mom never sent HIM a birthday card.
On March 22, Trump decided to let your grandfather die of COVID-19 induced pneumonia. Antibiotics won't help on that one. Just ventilators. Still no DPA action. Screw that, and gramps. Trump's got bigger fish to fry.
On March 23, Trump might have briefly considered the plight of your elderly neighbors who may not make it through this crisis if they need ventilators. Then he spent another night without bothering to use the DPA to give them a shot.
On March 24, Trump woke up and ignored New York Governor Andrew Cuomo's pleas to use the DPA to get American industry working on the coming shortage of 30,000 ventilators in his state. Those people are out of luck.
On March 25, Trump, after a day of quiet reflection on the DPA, said, "It's a great point of leverage. It's a great negotiating tool." but, "I don't have to use it very much at all." Your niece fighting cancer who'll also be going toe to toe with COVID-19? Not Trump's problem. Kid's on her own.
Yesterday, March 26, Trump defied his own COVID-19 task force's advice, sending a letter to United States governors proposing a classification system that would effectively rationalize relaxed social distancing measures – the country's only effective tool preventing the spread of COVID-19. And THEN he ended yet another day without ordering American industry into action with the DPA. Worried you'll need a ventilator and there won't be one for you? Up yours, pal. Sincerely, Donald J. Trump.
Trump says he doesn't want to invoke the DPA because companies have already offered their help. GM and Ford are making ventilators right now, he said. But those companies are not moving nearly so swiftly. nor nearly swiftly enough. Not by a long shot, according to Forbes.com and AP Fact Check.
Also, Cuomo points out the DPA would give a wide swath of American industry the immediate resources and a guaranteed purchase order that would get factories running immediately.
The current number of known positive COVID-19 infections in RI is 165, with six of them serious enough to require ventilator care. That's expected to climb in the coming days and months.
As reported in the Washington Post on March 15, a letter from Italian physicians outlining the scope of the outbreak in their country warned the number of COVID-19 patients needing ventilation is about 10 percent.
That would mean the state could exhaust its supply of ventilators as the number of COVID-19 patients approaches 2,000. In New York State, the total COVID-19 cases stand at 37,000, with thousands of new cases reported daily. Cuomo estimates his state will need at least 30,000 ventilators to handle the growing number of critical cases. They have about 7,000. FEMA has promised 400.
Trump should have ordered industry to make ventilators using the DPA 59 days ago. He's had nearly two months, but that's the past. Now is when we need those companies working on those ventilators, Mr. President. Now. NOW.
"It does us no good if they start to create a ventilator in three weeks or four weeks or five weeks. We're looking at an apex of fourteen days. If we don't have the ventilators in 14 days it does us no good," Cuomo said during his Tuesday press conference.
"Only the federal government has that power, and not to exercise that power is inexplicable to me," Cuomo said.
It IS inexplicable. Unless you accept the truth before our eyes the entirety of the COVID-19 crisis.
President Donald J. Trump does not care if we live or die.