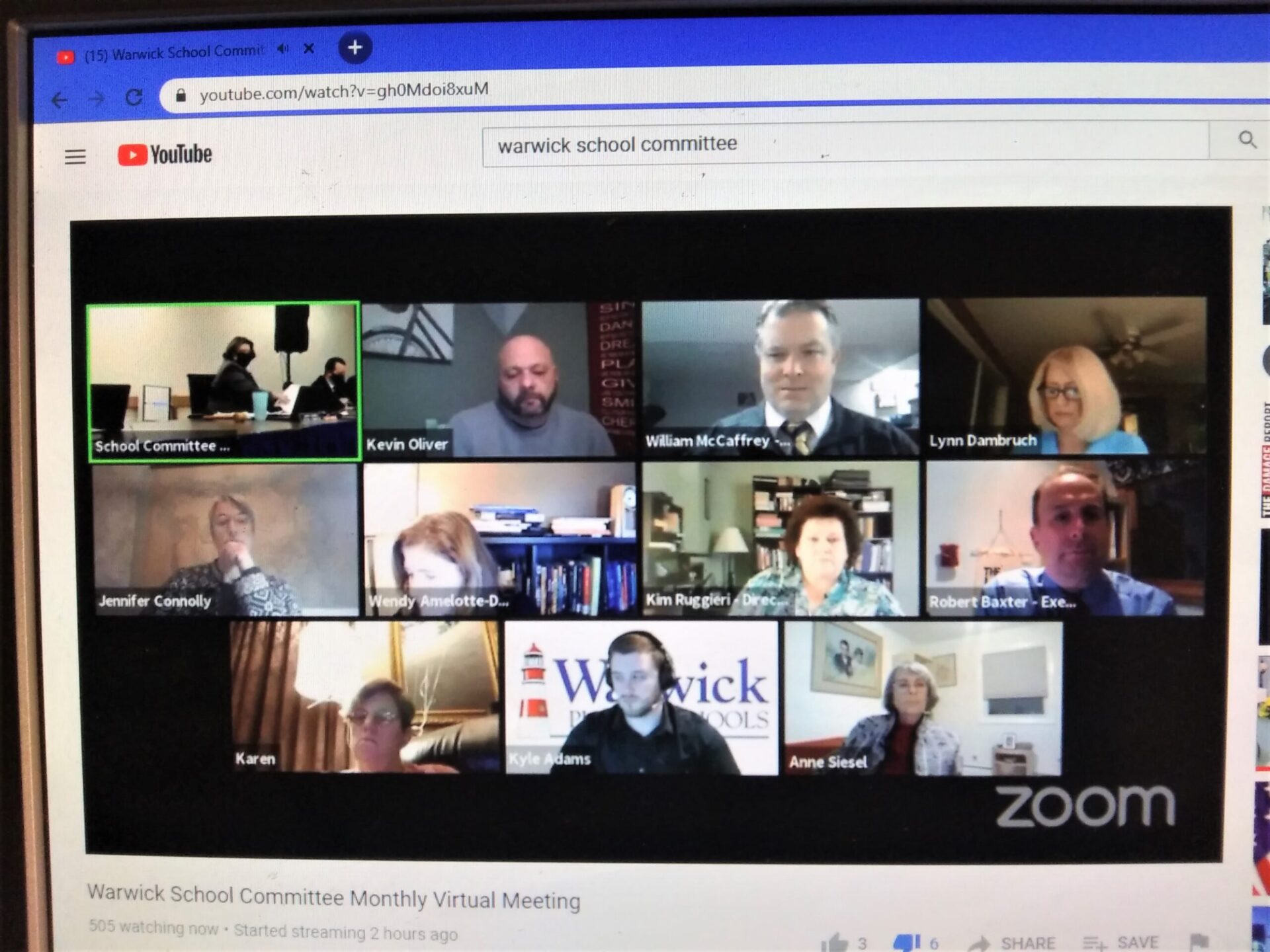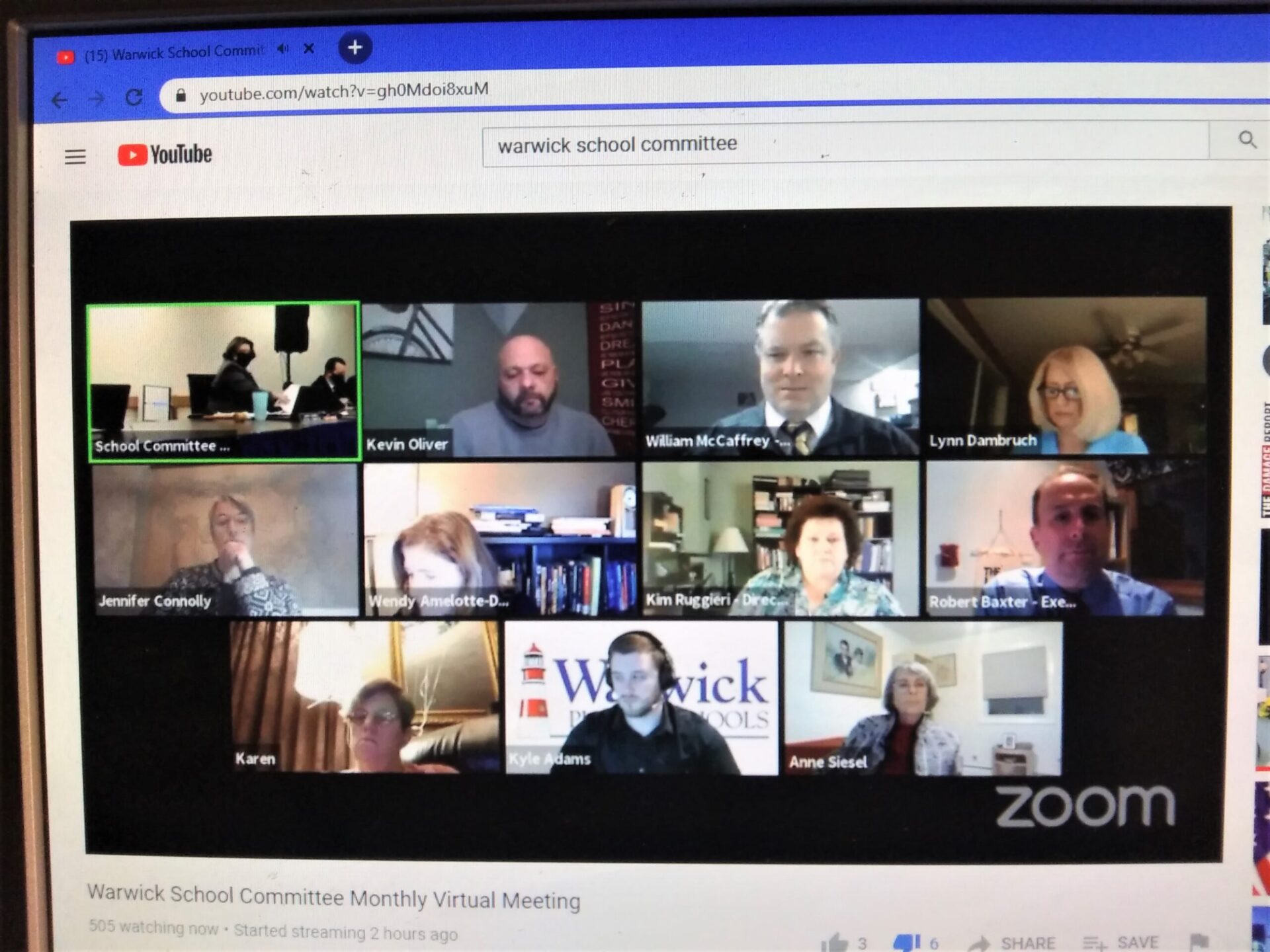 WARWICK, RI – Following numerous complaints from parents, the School Committee decided against distance learning for two weeks period after February vacation, which begins Monday.
Chairwoman Judy Cobden noted a total of 296 people had either tested positive for Covid-19 or had been forced to quarantine in the district. In addition, four classrooms were shut down in one school this past week, she said. Cobden did not say which school or how many students had tested positive.
"(The virus) does exist in our schools," Cobden said at Wednesday's meeting. "Our staff has been slaughtered by this."
"We need to have students back in school after (February) vacation," said Superintendent Phil Thornton.
Committee members expressed concerns about families not quarantining at home after going out of state for vacations.
Cobden encouraged parents to get their children tested for COVID-19.
Committee Member Karen Bachus said parents who were planning to take their children on vacations "need to take personal responsibility and do the right thing."
Closing the schools for two weeks would be "counterintuitive" and "just plain ridiculous," Bachus noted, adding the schools would undergo "deep cleaning" during the vacation break.
Committee member David Testa also was opposed to closing the schools, saying it was "gut wrenching to see the changes parents have seen in their children" due to distance learning.
"It can break your heart," Testa said.
Committee member Kyle Adams was pleased to hear about the state's infection rates dropping but warned the school department not to become complacent.
"The numbers have gone down before," Adams said. "We need to make sure everyone is safe."
Several parents voiced their opposition to a return to distance learning during the meeting's public comments section.
Nancy Crouse believed the committee's "months of inaction have been damaging to the children."
Mia Sherman said distance learning has had the "biggest negative impact on my family's mental health."
Another parent criticized the committee for engaging in "unprofessional" conduct at recent meetings.
"We did not elect you to throw tantrums. Stop being selfish," the parent wrote.
K-5 buses start Feb. 23, Grades 6-12 planned for March
Bus transportation was also a major topic of discussion. Kindergarten through Grade 5 bussing will begin on Feb. 23. Only students with bus passes will be able to ride because seating is limited. There will be a CTC shuttle from Pilgrim to Toll Gate High School, also beginning on Feb. 23.
A composite solution for middle school and high school is being planned. The district is working with several transportation providers to satisfy transportation requirements for remaining students. The goal is to have bussing options for Grades 6 through 12 by March 9.
New attendance policy approved
The committee also approved the second reading of a new student attendance policy, which reads in part: "Attendance at school is mandated by the Rhode Island General Law 16-19-1 and School Committee Policies JEA and JEDA for those students who have not reached their eighteenth birthday. Maintaining regular school attendance is necessary in order to achieve the goal of an educated citizenry. The Warwick Public Schools asserts that the rate of attendance necessary to meet these goals 95 percent. The only exception to the attendance policy shall be extenuating circumstances verified by school personnel.
Extenuating Circumstances:
Extended/chronic personal, physical, or emotional illness as verified by a physician or dentist
Extended hospital stay as verified by a physician or dentist
Extended recuperation from an accident as verified by a physician or dentist
Extended contagious disease within a family as verified by a physician or dentist
For any other extenuating circumstances, the student's parents or legal guardian must make a formal appeal to the principal or his/her designee."
New safety policy OK'd
The committee approved the second reading of a new student safety policy. It reads in part: All Safety Plans shall include the following components: (1) general information, including the start date and proposed end date; (2) the actions school staff will engage in; (3) the actions the student will engage in; and (4) the actions the student's parent(s)/guardian(s) will engage in. If necessary, safety Plans should cover the entire school day, from the time a student boards the bus in the morning until he/she departs the bus at the end of the day. The student needs to be safe during before-school and after-school activities. The student must also be protected from any HIB by others in support of the other student(s) or in retaliation for reporting or disciplinary actions. A No Contact Contract may be a part of the Safety Plan. (See attached sample No Contact Contract). It is the intent that Safety Plans be carried out in a way that is minimally intrusive. School layout, passing times, grade levels, configurations and availability of staff should be taken into account when drafting the plan.