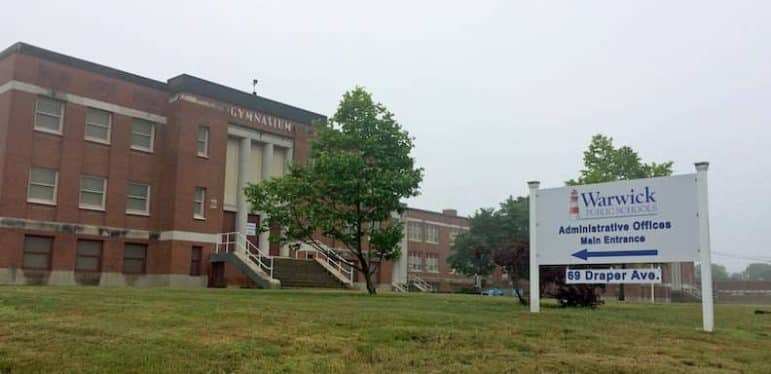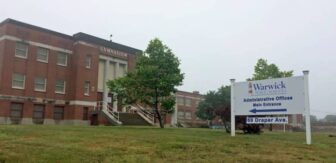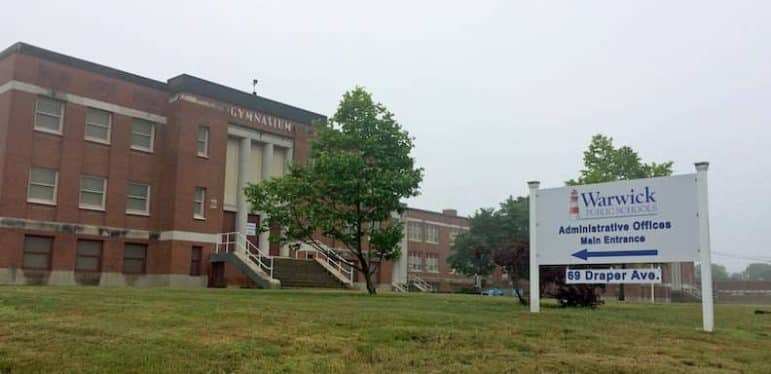 Editor's note: This story has been updated with additional information from last night's meeting about the in-person plan.
WARWICK, RI — Following Governor Gina Raimondo's televised criticism over their Fall distance learning plan, the School Committee voted 5-0 to return some students to schools for in-person learning.
The committee voted on Aug. 11 not to reopen the schools and to institute distance learning instead due to the risk of students and staff being infected with the novel coronavirus that causes COVID-19. Chairwoman Karen Bachus explained her position on the decision at the time, stating safety was the top priority. Raimondo later accused the Committee of "throwing in the towel" on the district's students.
Thornton and his administrative team were tasked with crafting an alternative plan following the School Committee's vote last week. Numerous meetings were held but some Committee members said they were left in the dark.
School Committee Vice Chair Judy Cobden said she had no knowledge of Thornton's reopening plan before the meeting.
"I'm extremely upset," Cobden said. 'I didn't even know about the meetings."
Thursday night, Superintendent Phil Thornton proposed reopening the Veterans Middle School, Drum Rock Elementary School, and the Career and Technical Center, based on their relatively good ventilation systems.
Thornton explained that in other Warwick schools, such as Pilgrim High, the 250 box fans required to improve ventilation to adequate levels would tax the building's electrical system beyond its limits. Also, Thornton said, fans in hallways would be a fire code violation.
Also, while opening windows works at the start of the school year in September, the climate rapidly eliminates that as a remedy, Thornton said. At Toll Gate, 27 percent of the classrooms don't have windows, eliminating them from the plan. At Winman, about 44 percent of the classroom don't have windows, also excluding them from the plan.
The schools would be used to extend in-person learning to some groups of students who are easier to instruct in an in-person environment, including Warwick Area Career and Technical Center students who would not have access to special equipment needed for their learning, Warwick Early Learning Center (WELC) students, and kindergarteners.
In the case of special education programs, many of the students receiving those services do so in stable groups, one of the suggested mitigations to limit transmission of the virus, said Jennifer Connolly, director of Special Services. Also, she said, federally required standardized tests for the students cannot be accomplished online.
Kevin Oliver, maintenance and custodial supervisor at Warwick Schools, said they'll add 12 cleaning staff to Warwick Vets on the day shift and another six at night to clean the building to CDC standards. Drum Rock and the WACTC would also receive additional cleaning staff.
The state has also given Warwick Schools 169 thermometers, 4,500 children's masks, 3,900 adult masks, 109 surgical masks, 95 N-95 masks, and 38 face shields.
While Thornton intended for both special education students and kindergarteners to attend Veterans Middle School, that plan met with opposition from School Committee members.
"This is a good plan," Thornton said Thursday. "We have the funding, we have the staffing, and we have the PPE."
The district has hired temporary teachers and teacher assistants, building substitutes, nine nurses for kindergartens, temporary building aides, and lunch aides.
All students will receive a bag filled with learning materials, which they will not be encouraged to share. Lunches will be bagged. Dismissal times will be staggered. Also, said Assistant Superintendent Lynn Dambruch said the students will not be crowding together in halls between classes, since students will be kept to one room in stable groups throughout their day, including for lunch, only leaving the classrooms for bathroom breaks.
"We have more than enough supervision," noted Dambruch.
Amendment excludes kindergarten at Veterans
Cobden supported special education students returning to classes but objected to sending kindergarten students to the same building for what would have been four hours of instruction and teachers staying on an hour after that.
Cobden made an amendment to exclude kindergarten that passed 4-1, with Committee member David Testa voting against.
"No building is safe right now," Cobden said. "The (children) with special needs need to be safe and they need to be in a school that has the proper ventilation and that's Vets, but when I hear we're going to fill it to 65 percent (about 1,000 people including students, staff and teachers), then that worries me. That seriously worries me."
"I don't think it's an unsafe plan by any stretch of the imagination," said Testa.
"I don't understand why we would not try this," Testa continued. "I think we owe it to these kids and I think we owe it to these parents to do something for their kids. "
"I think we're messing with the virus and pushing the limits," Cobden said. "I also read the scientific stuff that came out today on young children. They are the biggest carriers of this disease. (The virus) has no boundaries, it respects no boundaries."
Elementary teachers plead: safe, not easy
A group of elementary school teachers signed a letter to the School Committee regarding the decision, read during the public comments portion of the meeting.
It says, in part: "We are asking for your support once again. Please help us keep our youngest population safe. We're all wishful that we could have started school the way things were pre-COVID. We are looking for the safest way to teach our kindergarten population, not the easiest way."
Thornton said the conversations the School Administration had with representatives of the teachers unions was "the right move."
However, Thornton believes not everyone feels the same way: "I don't think one group speaks for the whole."
Chief Budget Officer Anthony Ferrucci had told the committee the cost of reopening all schools would be $15 million, which would necessitate hiring several new employees as well as paying for sanitizing and protective equipment to prevent the spread of coronavirus. Early on in the meeting, however, Thornton said cost would not be an impediment to the new, limited in-person plan.