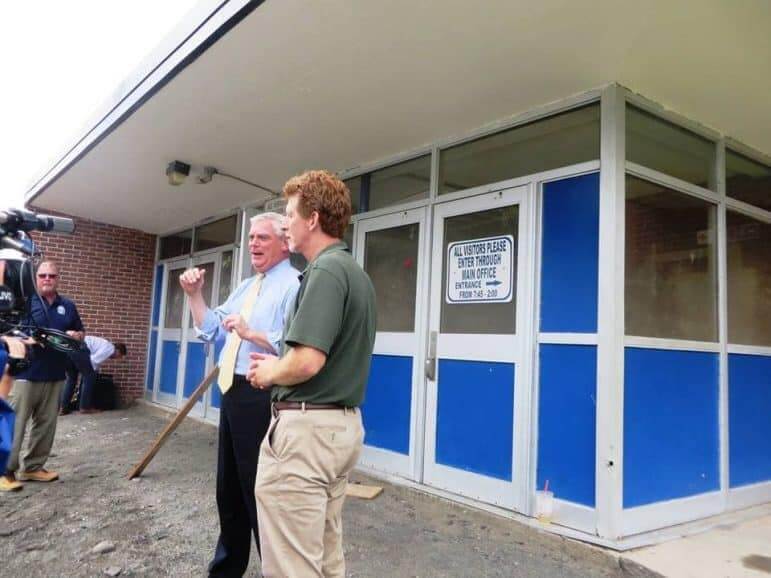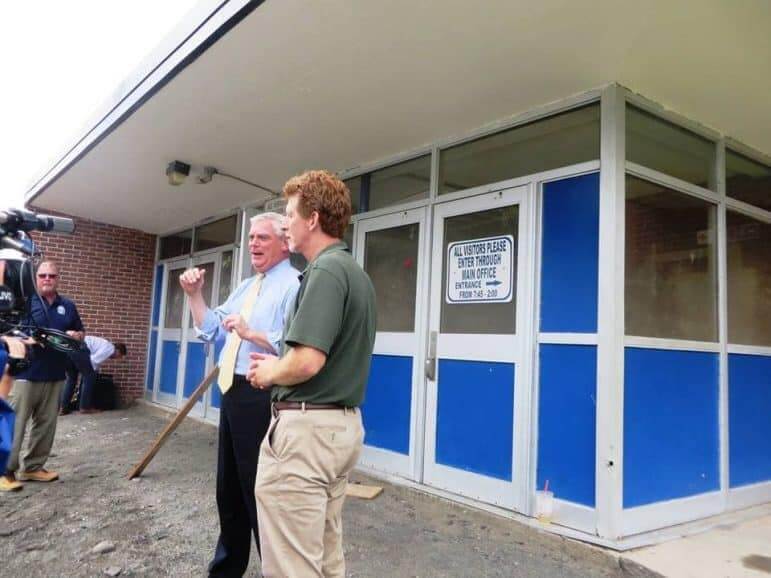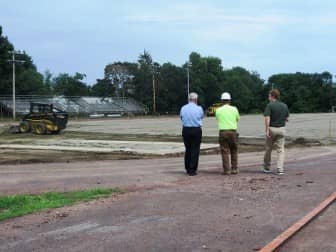 WARWICK, RI — Construction upgrading Warwick Veterans Middle School and Pilgrim High School, in progress since June, continued Tuesday afternoon as Mayor Scott Avedisian, Superintendent Philip Thornton, and School Committee Chairwoman Bethany Furtado toured the buildings, inspecting the work that will prepare the new middle school and expand the high school to accommodate former Warwick Vets High Schoolers.
This spring, Warwick Veterans Memorial High School celebrated the achievements of its last class of graduates, as staff and students prepared to split up between Pilgrim High School and Toll Gate High as the long-anticipated school consolidation plan was set in motion.
The plan also closes Aldrich and Gorton Junior High Schools. Students from those schools are being sent to the repurposed Warwick Veterans Memorial. Sixth graders will also be sent to the new middle school, and to Winman Junior High, which will also be converted into a middle school.
Altogether, the changes save the district $4.5 million annually.
Renovations at Warwick Vets and Pilgrim include new auditoriums with new seats, floors, curtains, stage, lights and audio equipment. Improvements will also be made to entrances, bathrooms and classrooms at Vets and Pilgrim. Pilgrim's cafeteria and annex building will also receive upgrades.
The tracks at Pilgrim and Toll Gate will be resurfaced, and Winman Junior High will get new floors.
The work will be paid for using the release of $5.1 million of $25 million in school improvement bonds voters approved in 2006. The City Council approved the release of the $5.1 million in March.