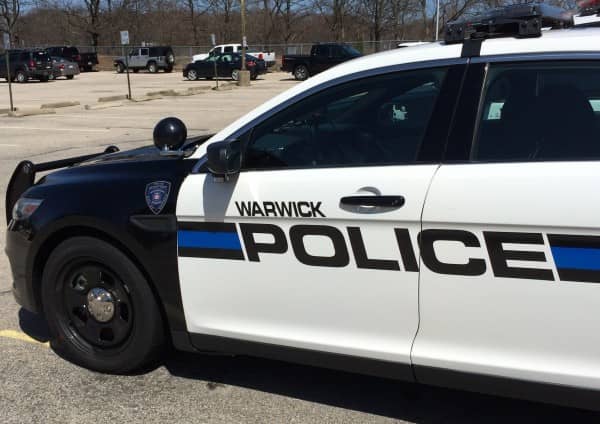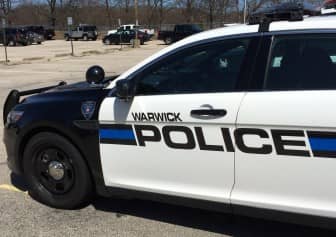 WARWICK, RI — Officer John Curley spotted a green GMC Canyon pickup swerving westbound on Division Street July 23 at 9 p.m., pulled it over, found the driver with a cold, empty Busch Light can on the floor, three full cans on the seat next to him, and a dog, then arrested the man on a DUI charge.
Curley watched as the truck swerved into the oncoming lane, nearly striking an approaching car, then accelerated as it merged onto Quaker lane continuing to swerve into the oncoming lane, according to the officer's report.
Curley caught up with the truck and pulled it over, identifying the driver as Frederick Tanner, 54, of 68 Maple Ave., West Warwick, noting the man has a strong odor of alcohol on his breath, Curley reported. Tanner's eyes also appeared very bloodshot and his speech was slurred, according to the report.
Tanner exhibited a lack of smooth pursuit in his vision, as well as rapid, involuntary eye movement, or nystagmus, during a test of his vision. Tanner declined to take any other sobriety tests, stating his legs were unsteady due to a medical condition. After Curley arrested him and transported him to Warwick Police Headquarters, Tanner also refused to submit to a breath test.
Inside Tanner's truck, Curley found an empty Busch Light beer can, still cold, as well as three unopened, still cold, Busch Light cans on the passenger's front seat. Tanner was also traveling with a small black dog inside the car, Curley reported.
Curley arranged to have the car towed from the scene by Scorpio Towing, and Officer Mitchel Voyer placed the dog at the Warwick Animal Shelter.
Curley charged Tanner with DUI, blood alcohol unknown, and cited for refusing to take the breath test. He was scheduled for an appearance on the charges in Third District Court on Aug. 9. Tanner was released on $5,000 surety bail.