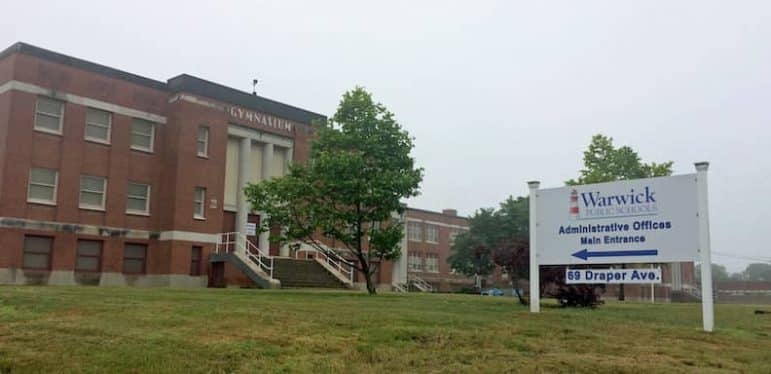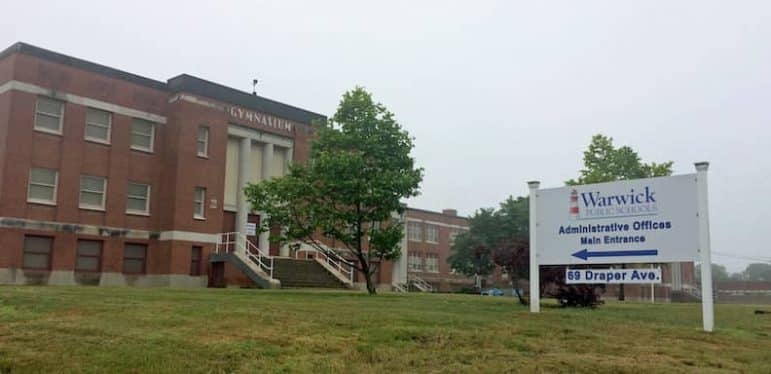 WARWICK, RI – The  Warwick School Committee's last 2021 meeting remembered Principal Gerald Habershaw, and heard a finance report from newly minted Finance Director Timothy McGrath.
The Committee held a moment of silence for Habershaw, but did not address the Nov. 6 Homecoming Dance at Pilgrim High School, traced to multiple student and staff COVID-19 infections, and possibly Habershaw's own battle with the disease that began a few days after the event, until a fatal heart attack last month.
During the dance, Habershaw and students were video recorded without masks in the building prior to the event, and many students were video recorded without masks in the tent where the dance itself was held, violating Warwick Schools policy and an executive order by Gov. Dan McKee.
On Dec. 8, the School Committee met for an executive session to discuss an investigation into homecoming COVID-19 precautions taken in planning and during the dance. No votes were taken, according to School Committee member David Testa.
The Committee has made no other statements about the investigation.
Superintendent Lynn Dambruch has not responded to multiple, weekly requests for information on safety steps taken in planning the dance since the outbreak was first reported prior to Habershaw's death.
While Warwick Public Schools officials remain silent about the health and safety of Pilgrim High students and staff at the dance, a Boston Global Health expert, Dr. Don Thea, reviewed what is known publicly about safety at the Pilgrim homecoming dance, and provided constructive advice to improve safety at future school and public events.
McGrath Appointed Finance Director
McGrath presented the latest monthly fiscal report to the committee Dec. 14,  as Warwick Public Schools' new Finance Director.
During Tuesday's School Committee executive session, an item for discussion was listed: "Discussion/Action: Director of Finance Contract Terms under Rhode Island
General Laws-RIGL 42-46-5(a)(1)." School Committee member David Testa said the Committee approved McGrath's contract for the new position during the executive session.
The title was last held by Robert Baxter, who took a new position as Business Administrator for the Dighton-Rehoboth Regional School District in Dighton, MA, in August. Baxter was placed on leave over the summer following a disagreement with Dambruch over an $845,000 Wawick Vets fix of "material health and safety deficiencies" Baxter said were brought to his attention by Assistant Superintendent William McCaffery.
The required fix was mentioned in passing as item 31 of 34 under "New Business," July 14, long after the Warwick School Committee voted to hire a law firm to investigate Baxter's department. Though Committee members never mention the repairs were brought to their attention by Baxter, letters between the two connect Baxter's suspension and his focus on the repairs. Baxter would have made a presentation about the repairs at the July 14 meeting, but was suspended before that could happen.
According to McGrath, for the period ending Nov. 30, total revenue received was $146 million, McGrath told the Committee. Total expenditures were $52.9 million. Total encumbrances – set aside for spending required by law or contract, but not paid out yet – were $18.4 million. The total revenues remaining after encumbrances was $5,287,694, McGrath reported.