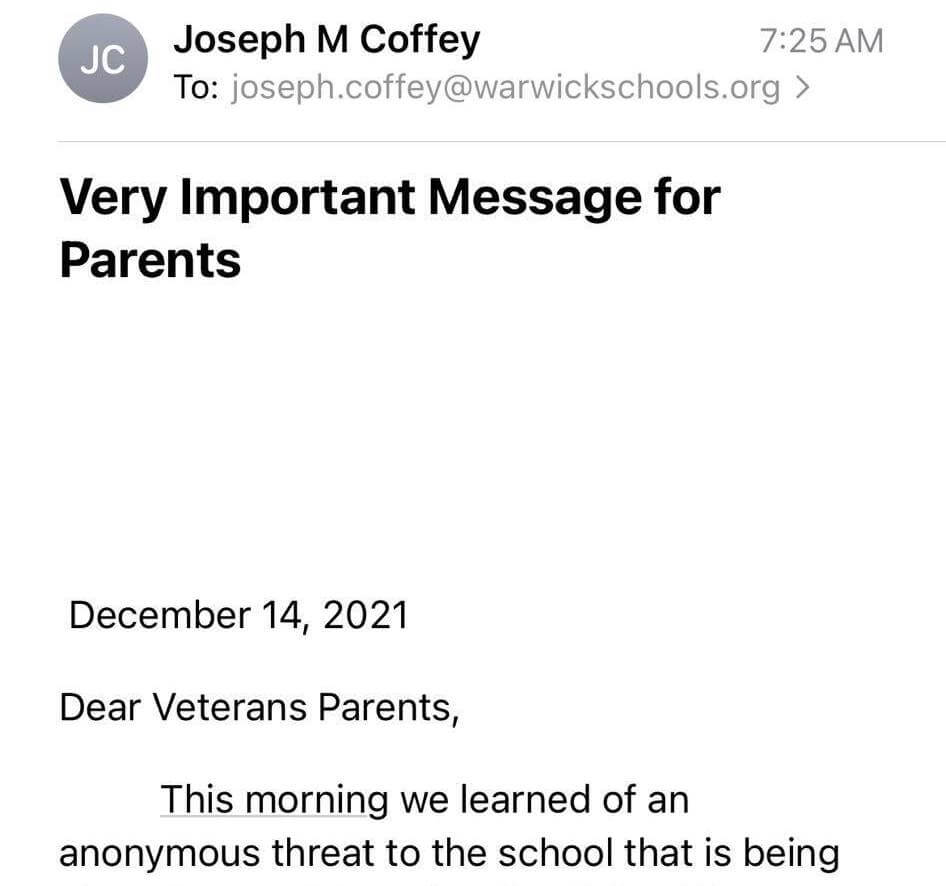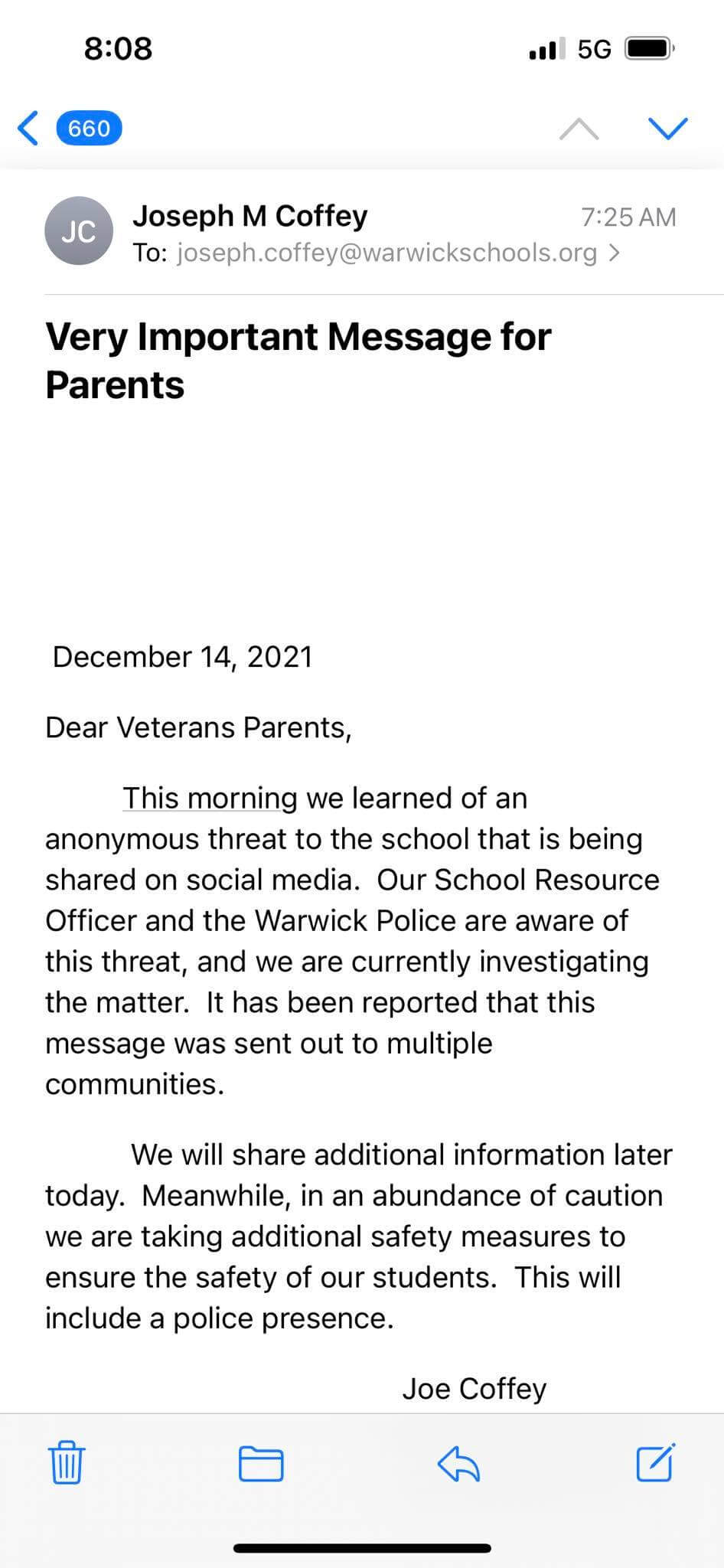 WARWICK, RI — Warwick Police have increased patrols at Warwick Vets Middle School today following a vague threat referencing a Texas high school, but report no sign of trouble.
Warwick Veterans parents were alerted to the threat and increased police patrols by Warwick Veterans Principal Joe Coffey in an email Tuesday morning. It reads:
"This morning we learned of an anonymous threat to the school that is being shared on social media. Our school resource officer and the Warwick Police are aware of this threat, and we are currently investigating the matter. It has been reported that this message was sent out to multiple communities.
We will share additional information later today. Meanwhile, in an abundance of caution, we are taking additional safety measures to ensure the safety of our students. This will include a police presence."
Tuesday morning, Warwick Police confirmed officers had increased patrols at the school for the day, finding no sign of trouble. The message appears to have been sent to several communities, and there is no sign specific to Warwick, police report.
Parents who received the email discussed it on the Community of Warwick Schools – Better Together page. One shared the attachment that accompanied the email, showing a screen shot of an apparent social media message. That message reads:
"Taking into consideration, I will change up my mind and deciding if I should shoot up the school Tuesday, Wednesday, Thursday or Friday. You decide if you must take the chance to risk your life. Think smart! I have my pistol ready. Say goodbye tomorrow could possibly be the last day you see your family #reignCain."
The hashtag at the end of the message is associated with Klein Cain High School in Houston, TX, where a student accused of making threats online was expelled and barred from the school Dec. 8, reported ABC13.com. The Warwick Vets threat coincides with the anniversary of the 2012 Sandy Hook school shooting that left 28 people dead and 2 injured.
One parent on the page said she had kept her kids home from school today, given the anniversary and the threat.