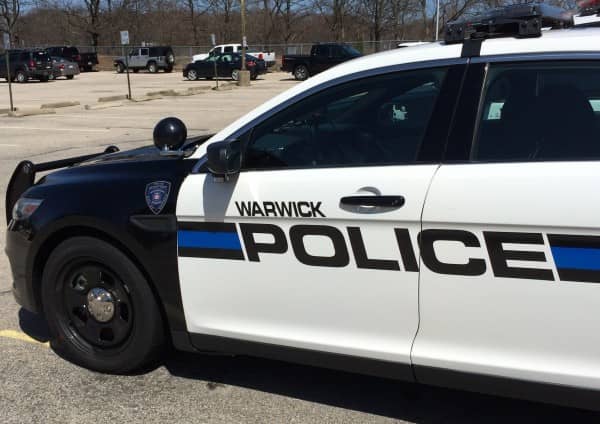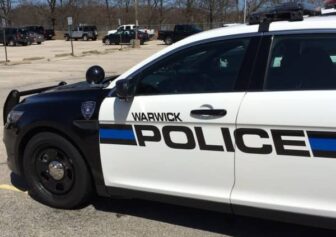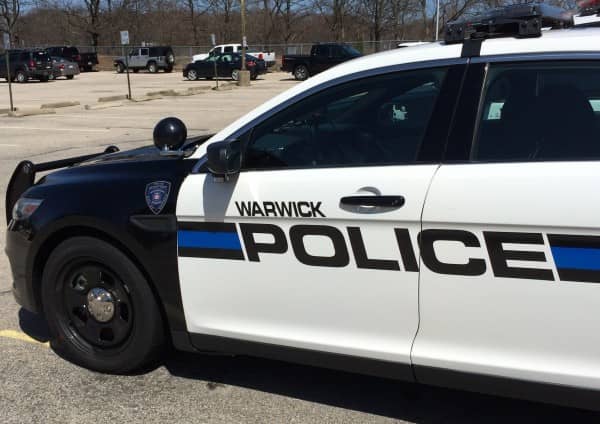 WARWICK, RI — Officer Keara Enos stopped an EV bicycle rider going the wrong way on Post Road Feb. 17 at 2:58 a.m. explained laws apply to bikes just like cars, then arrested her on an outstanding warrant for missing a court date.
Enos was driving south on Post Road at the time when she saw a bright light approaching her, headed north in the southbound lane. As they neared each other, Enos was able to see that the light was shining from a blue EV bicycle ridden by a woman wearing jeans and a dark jacket. Enos turned her cruiser around and used her lights and siren to pull the rider over near a Speedway station , according to the officer's report.
Enos identified the rider as Shelena Richardson, 35, of 21 Milk St., Apt. 1, Providence. Richardson argued with Enos about the stop, and had to be told numerous times to pull out of the road and into the lot. When Richardson complied, she told Enos she'd been going north in the south lane to avoid coyotes, and "There were no cars on the road anyway," according to the officer's report.
A check on Richardson revealed she had an active arrest warrant for failing to appear in Superior Court. Enos arrested Richardson on the warrant, and transported her to Warwick Police Heaadquarters, 99 Veterans Memorial Drive, after storing the bike in the cruiser's trunk. At the station, Enos cited Richardson for failing to follow bicycle traffic laws. She was transported to the ACI to satisfy the warrant.