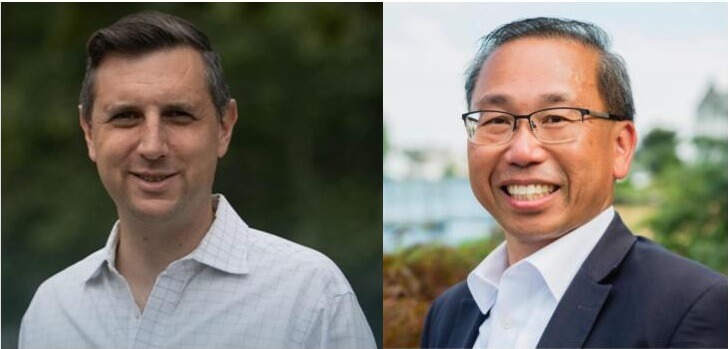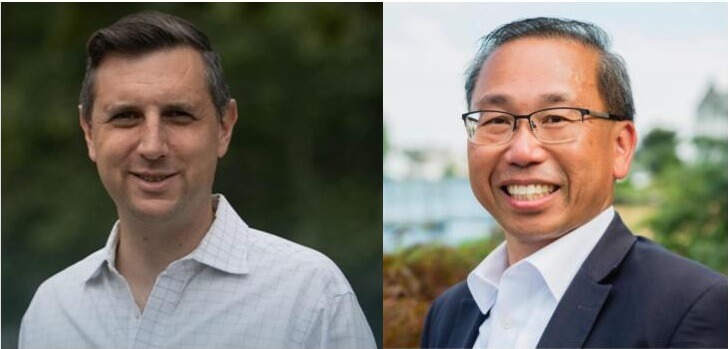 WARWICK, RI — The 2022 election was notable for what didn't happen.
There was no "red wave," as national Republicans predicted. Republican candidates for governor and Congress in Rhode Island didn't win, contrary to prognostications by local and state media outlets, which turned out to be based on sketchy polling and a lazy herd mentality.
In Warwick, Mayor Frank Picozzi faced no challenge on the way to a second term, the first time a sitting mayor ran unopposed in recent memory — but that didn't dampen turnout for the incumbent. In fact, Picozzi secured the highest number of votes in the city, surpassing even the U.S. House race won by Democratic former state treasurer Seth Magaziner.
And in a closely-watched local referendum, the potential defeat of a school bond didn't materialize, proving that 2022 was a bad year to guess what voters would do — particularly if those guesses were based on presumptions of voter apathy or ignorance.
Here were our top stories in Warwick politics for 2022:
1. Called it, pt. 1
Despite limited polling and "horse race" coverage, including an AP story that provided undeserved consideration for his potential to replace retiring U.S. Rep. James Langevin, Republican former Cranston Mayor Allan Fung ultimately had no chance because of his ties to the national Republican Party
Quirky videos of Fung tossing papers in the air and high-fiving cops didn't help, nor did his waffling on whether he still supported twice-impeached former President Donald Trump, or on his position on abortion.
In the end, Fung defeated himself by trying to fool Rhode Island voters into thinking he was a centrist while refusing to actually espouse centrist positions, the third time he attempted such a ploy — and failed.
Fung simply couldn't escape his connections with the election deniers and opponents of the January 6 insurrection investigation who run the GOP, as we pointed out ahead of the vote.
The two-time failed gubernatorial candidate also ran into the headwinds of Rhode Island independent voters backing Magaziner by an overwhelming margin and Democratic voters casting their ballots ahead of Election Day — another example where Fung hurt his chances by going along with the GOP's extremist anti-democratic agenda.
And as we suggested after the vote, Fung should voluntarily end his political career before embarrassing himself with another loss.
2. Called it, pt. 2
There was another Republican candidate who we called out for trying to hide her extreme agenda behind a superficial branding campaign, only to face-plant in humiliating fashion: Gubernatorial candidate Ashley Kalus.
Kalus's background as a state contractor for COVID-19 testing and vaccinations meant that she couldn't deny the reality or impact of the pandemic, as national Republicans have since its outbreak.
And her attempts at painting Democratic Gov. Dan McKee as a puppet of Smith Hill by bringing up contributions to his war chest  evaporated amid her loaning $3.7 million to her campaign.
(By comparison, McKee raised more than $3 million in individual contributions.)
Like Fung, Kalus tried to mislead voters on her stances toward abortion and gun control, and to distance herself from the national Republican party, going so far as to keep any mention of the party off her website or signage.
Contrary to Kalus's campaign slogan, Rhode Island didn't want her version of a fighter, choosing McKee in a 58-to-39 percent landslide.
3. Warwick stays mostly blue
Locally, Warwick's political landscape remained basically unchanged, with six incumbent city councilors running unopposed and the three contested seats staying in Democratic hands.
Councilors William Foley (Ward 1) and Edgar Ladouceur (Ward 5) handily defeated their opponents, while James McElroy (Ward 4) took 43 percent of the vote to stave off Republican Ryan Kelly and Independent Michael Penta.
One of the two Republican wins in Warwick was in the Rhode Island Senate District 29 race to replace longtime Sen. Michael McCaffrey, where Anthony DeLuca defeated Democratic candidate Jennifer Rourke, 52 to 47 percent.
Incumbent Republican Rep. Patricia Morgan (Dist. 26) held her seat, primarily on the strength of a 59-to-41 percent margin in the West Warwick portion of the district. Morgan captured 64 more votes in Warwick than Democratic challenger Samara Yelle.
4. Term limits, school construction approved
Two referenda items on the 2022 ballot also passed by significant margins in Warwick: A $350 million bond to replace Pilgrim and Toll Gate High Schools, and an item to reform the term lengths and limits for the mayor and city council.
Local voters approved the bond by a 59-to-41 percent margin, and the school committee has signaled that it plans to move ahead with the design phase in early 2023.
The school bond vote was another example of election predictions failing to come true; local observers apparently gave far too much credit to a financial doomsday scenario presented (again) by former city councilor Bob Cushman, whose routine predictions of fiscal collapse in Warwick have simply never materialized in the nearly 20 years that he's been peddling them.
Voters also overwhelmingly approved new term lengths and limits for the executive and legislative branches of government beginning with the 2024 election, 64 to 36 percent.
The mayor's term of office will change from two years to four, with a limit of two terms, while city councilors will be limited to five two-year terms. According to the approved referendum, service in either office prior to 2024 will not count toward the term limits.