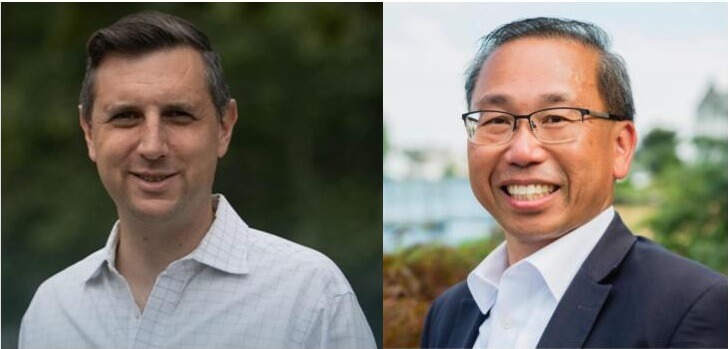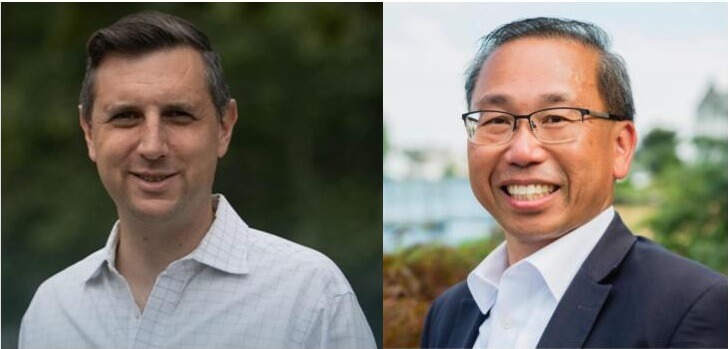 WARWICK, RI — In the serious U.S. House race in Rhode Island's second Congressional district, one candidate is treating it like a TikTok channel.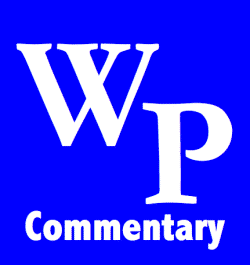 Republican former Cranston Mayor Allan Fung has apparently decided that throwing papers and high-fiving cops in scripted videos will get voters to ignore his clear, proven, and continued alliance with a party that packed the U.S. Supreme Court with judges who overturned Roe v. Wade and continues to embrace twice-impeached former President Donald Trump and his debunked claims about the 2020 election. | Read: Know Your Rights 2022 Voting Guide Released
Fung also has the support of the national Republican Party to try and win the seat that has been in Democratic hands with only three exceptions in the last century — although you wouldn't know it by looking at his website, which has zero mention of his party affiliation.
But for all his attempts to play three-card monte with the facts, Fung can't distract from the very real threat that he poses if elected: Support for the same people who encouraged an armed incursion on the U.S. Capitol and then refused to participate in the House investigation into it.
That's not a reasonable position, despite how Fung is trying to portray himself with quotes like this: "I'm not just running as a moderate — I am one of these centrists, and that's what 12 years as mayor of our state's second-largest city have shown."
Rhode Island has a long history of centrist Republicans like the late U.S. Sen. John Chafee, who routinely stood up to his own party on issues like environmental stewardship.
Fung has shown no capacity or willingness to stand up to the national GOP, and trying to dress up his tenure in Cranston as some kind of bipartisan utopia will not change that.
And as Rhode Island voters saw from Fung's losing races for governor in 2014 and 2018, he'll claim to be a centrist when it's convenient for a general election after spending months singing from the GOP hymnal.
Democratic former state treasurer Seth Magaziner is, rightly, continuing to make Fung's attachment to the national Republican Party a major issue in the campaign.
On Tuesday, Magaziner's campaign issued a press release criticizing a Fung fundraiser in Boston hosted by U.S. Rep. Steve Scalise (R-LA), who has denied the validity of the 2020 Presidential Election and voted to overturn the results.
"Whether it's Steve Scalise holding a fundraiser for Allan Fung, the $41,000 he took from insurrectionists who tried to overturn the 2020 election, or the $25,000 he raised from [Jan. 6 participant Antonio] Raposa — what's clear is that Allan Fung cares more about lining his campaign pockets than he does about standing up for our democracy. We are calling on Fung to return the $66,000 dollars he accepted from insurrectionists," Magaziner campaign Communications Director Patricia Socarras said in the statement.
In response, Fung and his GOP handlers have tried to cast Magaziner as out of touch with Rhode Island voters' concerns, among which Fung conveniently excludes bodily autonomy, same-sex marriage, or voting rights — all of which Rhode Islanders support while Republicans continue to endanger them.
This may explain why Fung's campaign is playing the guilt-by-association game by making an issue of who shows up at Magaziner rallies — it's part of the Karl Rove Republican school of politicking, where one campaign tries to distract from its own deficiencies by accusing the other candidate of having them.
And while this tactic may have given Fung a slight statistical lead in the waning weeks of the campaign, national analysts are still calling the race a toss-up.
Conclusion: Rhode Islanders have already told Allan Fung that we don't want him in statewide office — twice. Despite his goofy efforts to turn himself into "the mayor next door," Fung is likely to lose another try at an office higher than the third floor of Cranston City Hall.