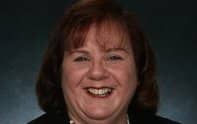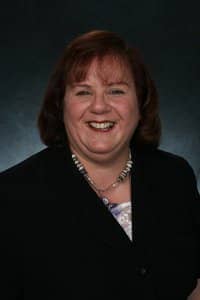 WARWICK, RI — Camille Vella-Wilkinson hadn't been planning to run for the General Assembly at the end of her fourth year on the Warwick City Council, but she realized a number of challenges councillors faced could be eased with a strong voice representing Warwick in the State House.
That realization launched her successful primary challenge against incumbent Eileen Naughton, 542 – 469, to face Republican Michael Penta and Independent Michael Underwood in the Nov. 8 election.
Vella-Wilkinson, a self-described Blue Dog Democrat, authored changes to Warwick's concealed carry permit process, adding a documented (through police report or restraining order) threat to the definition of self-defense as a criteria the Public Safety Committee should use when determining whether to grant a concealed carry license. The amended law also requires written explanation within 10 business days if a permit is denied, and provides an appeal through judicial review.
She said she'd like to also take a look at the state law governing concealed carry permits, though she said that will take a little more time.
Vella-Wilkinson said she supports the Rhode Works road and bridge infrastructure program, but, "My concerns come from the funding through the tolls," she said.  Vella-Wilkinson said she isn't convinced truck tolling is going to raise the revenue promised, and is also wary about whether the funding will be spent on infrastructure.
"I don't see Rhode Island being largely successful in using restricted receipts for that they're supposed to be spent for," Vella-Wilkinson said.
Regarding the year-long wait the public endured to view the Ragosta Report detailing Warwick Public Schools' handling of accusations of improper conduct with students against Gorton Jr. High Science teacher Mario Atoyan.
"I definitely share the general public's frustration on how long it took for the release," Vella-Wilkinson said.
Some of that wait stemmed from a debate about whether the document was in fact a report, and then over the threat of litigation by Former Warwick Schools compliance officer and director of human resources Rosemary Healey Rosemary Healey, whose actions were prominently documented by it.
The Warwick City Council fought for their own look at the report for several months before receiving it, but a legal challenge to the city was necessary before it was released to the Warwick Post and the Warwick Beacon.
In the end, Vella-Wilkinson said, the work she and the other members of the City Council did to bring the report to light kept the matter in the public light. "We did not let it get buried," Vella-Wilkinson said, "I think that it would be less likely that they (the School Committee) would make us go through that process again."
Regarding businesses affected by the Apponaug Circulator Project, "I think that we really should be looking at what we can do," to aid businesses in the area, and other areas affected by major infrastructure work, she said.
A tax credit could provide some aid, she said, suggesting the state look at other approaches to similar situations, and also speak to business owners about what could be done to help.
In working with Speaker of the House Nicholas A. Mattiello, Vella-Wilkinson said if elected, she hopes for a positive working relationship.
"While I look forward to working with the Speaker, I am not a rubber-stamp kind of person," Vella-Wilkinson said.