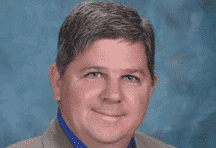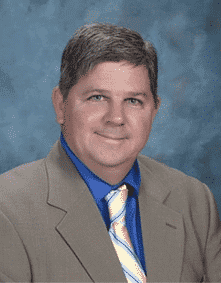 WARWICK, RI — Local businessman Michael Underwood has served as a decorated US Coast Guard officer (retired in 2009), then volunteering at Aldrich Jr. High and Make a Wish, and he's aiming to continue as Warwick's representative in Dist. 21, pledging independence from SpeakerNicholas Mattiello's General Assembly leadership.
"But that doesn't mean that I won't align myself with others to get things done," Underwood said, including improving the state's business climate.
Specifically, the independent candidate said he thinks the annual $500 fee businesses pay to the state for filing as "S" or "C" corporations is an egregious burden on the economy.
That's a lot of money, Underwood said, "For filing a piece of paper. I think you would agree, that's nonsense."
As owner of M&R Home Improvement & Landscaping, Underwood said he finds himself plagued by forms and regulations duplicated by state agencies and increasing fees, which hamper business growth and development. He said he intends to cut red tape burdening business in Rhode Island.
Underwood, who lives at 600 Cole Farm Road with his wife and three-year-old child, notes on his campaign website his opposition to using truck tolls to fund road repairs in the state. Rather, he said, the state should appropriately allocate revenue already set aside for that purpose. Gas taxes, registration fees and inspection fees should be directed entirely to road maintenance instead, according to Underwood.
According to the 2016 State Budget, 19.25 cents (57 percent) of the total 34 cents per gallon tax on gasoline were allocated to the RIDOT for this year. In 2014, when the state collected $95,828,000 (according to a governing.com), it allocated 21.75 cents (65 percent) of the 33 cents per gallon to the RIDOT – leaving $33,539,800 for RIPTA, RITBA, DHS and the underground storage tank fund.  By contrast, the tolling plan outlined in RhodeWorks, and passed by the General Assembly in February, is projected to raise $300 million.
Underwood is also critical of the secondary economic impacts of the RhodeWorks toll funding plan.
"They (The General Assembly) ignored the pleas of local trucking owners that it would harm their already thin profit margins. That it would cause the industry to locate distribution centers outside of RI in Swansea, Milford, and Fall River, MA. Finally they ignored the pleas of their constituents not to pass toll legislation.
As your legislator I will listen to your views and work towards preventing tolls on cars," he said.
Underwood, whose business employs anywhere from 3-6 people per year, donates time to A Wish Come True, the Aldrich Jr. High Teacher Memorial Wall, and working with students in detention at Pilgrim High School. But his actions the afternoon of Jan. 19, 1996 helping to rescue six men from the tug Scandia stand out among his public service experiences.
The Coast Guard cited Underwood for extraordinary heroism after the then-coxswain held his boat's position in 20-30 foot seas, winds of more than 50 knots, and zero visibility during a severe winter storm to rescue the crew of the tug.
As he kept the boats bow-to-bow, an explosion rocked the tug, sending the men gathered at the bow into the water. Underwood sent his rescue swimmer, Adam Cravey, into the water to retrieve them. With a rescue line in tow, Cravey rounded up six men.
"I still don't know how he did it," Underwood said.
One man remained on the tug, but the sea dipped Underwood's vessel so low he could see the bottom of the tug's hull for a moment, he said.
"I could see the entire side of the barge exposed," Underwood said. He was forced to leave the man on board. "I had to make the decision on the spot," he said, based on rescuing the men he'd managed to get away from the tug already. "I thought, 'Oh, my God, that guy is going to die,'" he said.
Fortunately, the crewman was saved by a helicopter later that day, Underwood said.
"Petty Officer Underwood demonstrated remarkable initiative, exceptional fortitude, and daring in spite of imminent personal danger in this rescue.  His courage and devotion to duty are in keeping with the highest traditions of the United States Coast Guard," his citation reads.
Given the chance, Underwood hopes to apply that devotion to serving the city in the Dist. 21 seat.