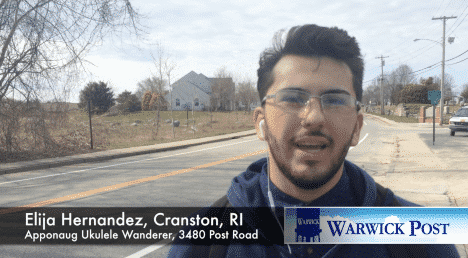 Warwick, R.I. — You don't see a guy wandering through Apponaug with a ukulele every day, but that's what Elija Hernandez was doing Monday afternoon on Post Road headed toward East Greenwich.
Hernandez said he started the day in Kennedy Plaza in Providence, and hopped on Bus 14, which dropped him off near TF Green Airport. Hernandez said he walked from there to Apponaug, and spent some time wandering around the village.
Motorists headed into Apponaug might've wondered what the ukulele-wielding 18-year-old was doing on Post Road.
"I was bored," Hernandez said.