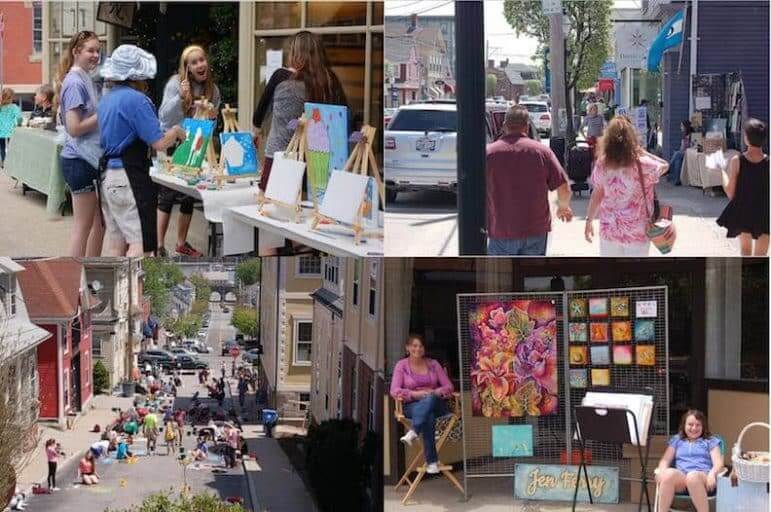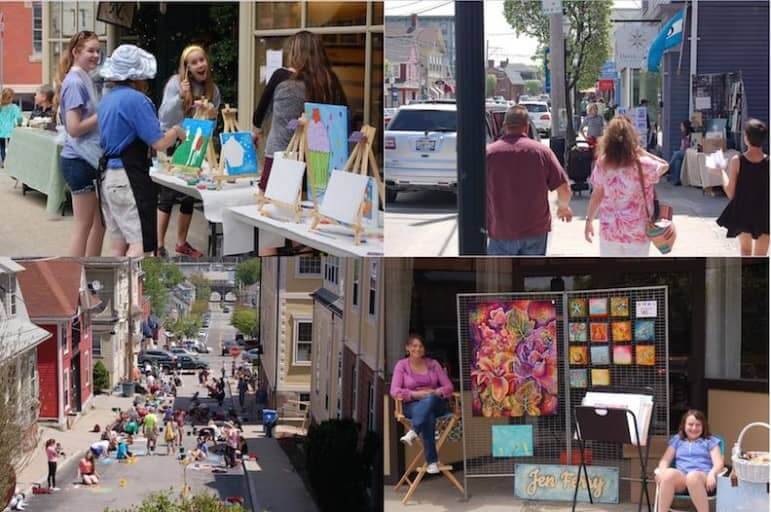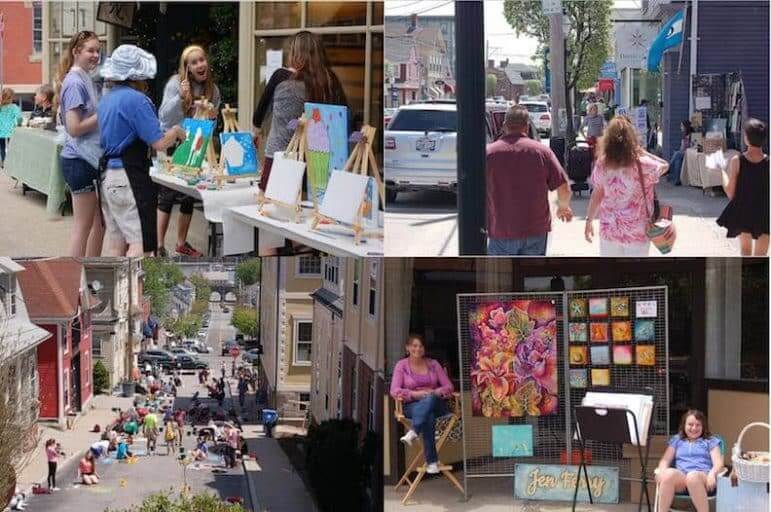 East Greenwich, R.I — Artists' paintings, sculptures, photography and imaginative creations are returning to Main Street May 7 for the annual "Arts on Main Stroll", and the East Greenwich Chamber of Commerce invites local artists to apply to be part of the fun.
There's no registration fee required, but aspiring "Arts on Main Stroll" artists must fill out an application to be considered. Applicants may call the Chamber at 401-885-0020) or apply in person at 580 Main St., week days 9 a.m.-4 p.m. Applications need to be submitted to the Chamber no later than April 24. No artists are allowed to participate without approval from the Chamber.
"Arts on Main has been one of the community's most anticipated events every year. Last year we extended the festivities to all of Main Street by inviting local artists to feature their work adding to the fun of the street drawing contest we have had for years" said East Greenwich Chamber Director Steve Lombardi.
There will also be a "Chalk the Block" street drawing contest for kids and families on Courthouse Lane and Peirce Street around Town Hall.
For those looking to participate in the "Chalk the Block" street drawing contest, each participant who pre-registers by Sunday, May 1st will receive an exclusive CHALK THE BLOCK t-shirt! Walk in registrations will also be accepted the day of the event. Prizes will be awarded to the winners in various categories, including individual participants ages four and up as well as family groups.
To register for "Chalk the Block" visit www.mainstreeteg.com or www.eastgreenwichchamber.com. The Arts on Main Stroll will take place on Main Street East Greenwich May 7 from 12PM-4PM. The "Chalk the Block" street drawing contest will take place from 12PM-3PM. For all information regarding the strolls and all the other happenings on Main Street, visit www.eastgreenwichchamber.com or www.mainstreeteastgreenwich.com.