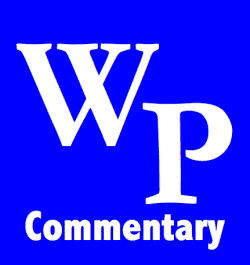 WARWICK, RI — Democratic mayoral candidate Richard Corrente is starting his second run for office where he left off last time: Trying to manipulate numbers.
Just this week, the Warwick GOP announced that Corrente apparently failed to report campaign spending on a political ad by filing reports with the Board of Elections that did not include the ad buy.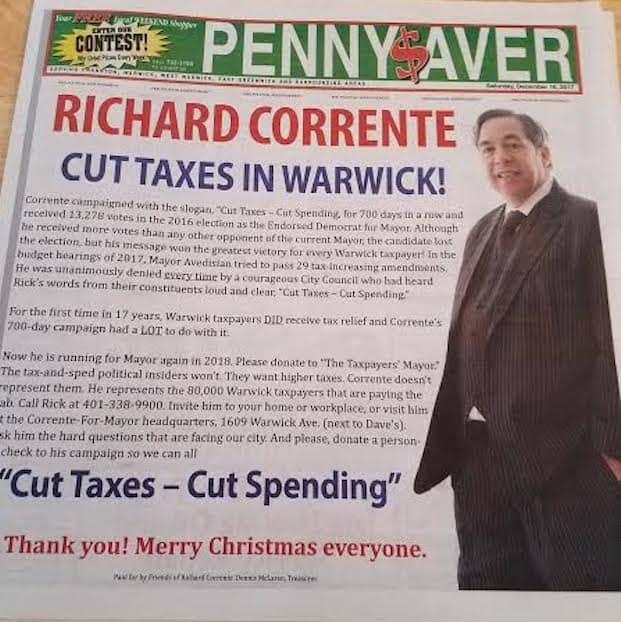 A review of his 2017 campaign records posted online showed that the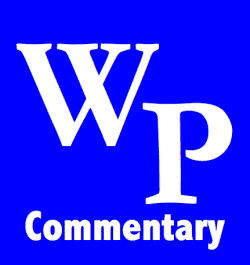 Pennysaver ad is not mentioned at all, nor is there any record of "Friends of Richard Corrente," listed on the ad as the group that paid for it, either making a donation to the campaign or paying for the ad as a separate political action committee.
Beyond the accounting problems, though, Corrente's ad itself shows that he's still trying to make numbers say something that they simply can't.
Electoral math doesn't add up
Start with the first claim in the ad, that he "campaigned for 700 days in a row." Corrente does not define what "campaigned" means, so it's difficult to confirm whether he, indeed, engaged in political campaigning for 700 days.
As for that figure of 700, Corrente filed his initial notice of organization with the Board of Elections on Dec. 11, 2014; election day in 2016 was on Nov. 8, a span of one year, 10 months, and 28 days, or a total of 698 days. That's a relatively minor inaccuracy, though one that's overshadowed by other claims in the ad.
Corrente's ad then states that he received "more votes than any other opponent" of Mayor Scott Avedisian, which is true, as far as it goes — although he doesn't mention the fact that he spent the highest amount of any candidate in a Warwick mayoral race since 2006.
In that election, Donald Torres spent about $20,000 and finished with 11,676 to Avedisian's 24,595, meaning Corrente spent double the money Torres did for 2,400 more votes on the way to a 65-to-35 loss to Avedisian.
When a tax cut isn't a 'cut'
The next part of the ad gets to the heart of Corrente's campaign message: That even though he lost the 2016 election, the city council "heard [Corrente's] words through their constituents" in turning down 29 "tax-increasing amendments" that he says Avedisian "tried to pass," resulting in less taxes and spending.
Corrente also says that Avedisian "was unanimously denied every time" by the council.
The first thing to address is the claim of a "tax cut" in the FY2018 budget. As approved by the city council, the current budget does not increase the tax rate, but does anticipate higher tax revenue because the council is counting on a 99-percent tax collection rate, among other factors.
The adopted FY2018 budget includes an expected $3.6 million increase in tax revenue, in fact.
So, the tax rate stayed the same this year — that's not the same as a cut. By comparison, the FY2017 budget did include a tax rate decrease though it generated higher revenue as the result of a recent property revaluation.
As far as the cut in spending that Corrente claims, the FY2018 budget shows that expenditures are set to go up by some $6.5 million over FY2017.
In other words, Corrente is taking credit for the city council passing a tax cut when the tax rate is staying the same, whereas he criticized Avedisian for raising taxes last year, when the tax rate went down, and also claiming tax and spending cuts when both are actually increasing.
Following the amendment trail
Now, what about those "29 tax-increasing amendments" that the council denied "unanimously?"
Corrente is misreporting how the budget was passed in Warwick. For this year's budget, the council proposed 29 amendments that reduced proposed city spending by about $750,000 and held back $3 million in school funding while the teachers contract was negotiated.
Avedisian, in his reply to the council's adopted budget, agreed to let the 29 council-approved amendments stand, writing: "Being a political realist, I know that vetoing a budget and sending it back to a nine-to-zero Council of the other party would be futile."
The mayor also noted in his budget response that he had previously proposed two amendments that the council accepted, and that "Twenty-five of the twenty-nine [council] amendments passed unanimously."
So, Avedisian did not "try to pass" those 29 amendments; none of the amendments were aimed at increasing taxes; and not all of the council votes on the amendments were unanimous.
Corrente then finishes this section of the ad by claiming: "For the first time in 17 years, Warwick taxpayers DID receive tax relief — and Corrente's 700-day campaign had a LOT to do with it."
Again, tax revenue and spending are going up in FY2018, so calling it "tax relief" is a stretch, as is claiming that his 2016 campaign somehow influenced the council's actions — which, as explained above, did not happen as Corrente characterized them.
Generalization and exaggeration
Corrente's ad concludes with a call to support him with donations, saying "The tax-and-sped [sic] political insiders won't. They want higher taxes. Corrente doesn't represent them. He represents the 80,000 Warwick taxpayers that are paying the tab."
The glaring error in that statement is the estimate of 80,000 taxpayers in Warwick; there are about 80,000 residents in the city, not 80,000 taxpayers.
It's important, at this point, to distinguish between taxes that directly fund the city and schools and others like the sales tax, restaurant and hotel taxes, and so-called "sin taxes" on cigarettes and alcohol that go to the state first before Warwick gets a share of them.
Going by his statements that focus on the city's finances, Corrente is talking specifically about Warwick residents who pay "the tab" via car and property taxes, and there simply aren't 80,000 of them.
These are not the insiders you're looking for
What's also problematic about this part of the ad is that Corrente doesn't explain who these "insiders" are.
While he doesn't specify what he means by that term, he is raising a point about donations; here's what a review of his campaign finance records show.
Corrente's reported contributions include money from a veritable who's who of local Democratic Party members, among them Councilors Edgar Ladouceur, Joseph Gallucci, and Donna Travis; state Reps. Camille Vella-Wilkinson, Evan Shanley, Joseph McNamara, and K. Joseph Shekarchi; and school committee member Karen Bachus.
He also received donations from Cranston Democratic City Committee Chairman Michael Sepe and Providence Mayor Jorge Elorza.
While it's not clear what he means by "insiders," Corrente has taken money from several prominent local and state Democratic Party members for his campaign.
Corrente also funneled $41,258 of personal money into his campaign in addition to the $4,208 he raised through contributions.
According to Corrente's own formulation, he will "represent" the people who donate to his campaign. So, since he provided 90.25 percent of the funding for his 2016 run while contributions comprised 9.25 percent, Corrente apparently represents himself and a few local Democratic politicians.
One other note: Some of the city councilors have served multiple terms, meaning they approved prior budgets that increased taxes and spending, including the 2014 budget that added $400,000 to the school department that no one requested, further clouding the question of who these "tax-and-spend political insiders" may be.
Conclusion: Corrente still trying to play games with numbers
This isn't the first time that a review of Corrente's claims has found them lacking, to put it mildly.
He promoted his 2016 campaign with a Warwick Beacon letter to the editor claiming that the city unfairly hiked the assessments on his properties at Avedisian's behest while Avedisian got a tax break; a Warwick Post analysis later found that, not only had Avedisian's taxes gone up while Corrente's didn't, but Corrente actually didn't own the residence he called home. The Beacon reported that he had lost it to tax foreclosure.
Later in the campaign, as Corrente maintained that Warwick had lost more than 4,600 business over a decade, the Post found that a proper comparison of data from three separate sources showed nothing of the kind.
Given the chance to recant his claims at a debate with Avedisian, Corrente instead doubled down and insisted his disproven statements were true.
As a result, this latest ad is one of a piece with Corrente's established campaign behavior [though no one is an official candidate until they file the proper forms with City Hall in June], and does nothing to dispel the questions that seem to dog every statement he makes.
What consolation there may be in all of this is that Corrente is not considered a legitimate threat to unseat Avedisian, who is already among the longest-serving mayors in Rhode Island history and can extend his tenure with a 10th overall election victory this year.
The local Democratic party seems to tolerate Corrente more than actively support him; Avedisian replies to him only as much as he needs to; and Stacia Huyler, the 2014 Republican mayoral primary candidate turned blogger, grouped Corrente among the "political candidate clowns" who have challenged Avedisian.
Think about that: The former Avedisian opponent who tried her own hand at scaring people by manipulating numbers is saying that Corrente shouldn't be taken seriously as a candidate.
In the end, unless Corrente makes a major change in his campaign rhetoric and behavior, the one number he'll have to face and be unable to spin is zero, representing the number times he's actually won an election.