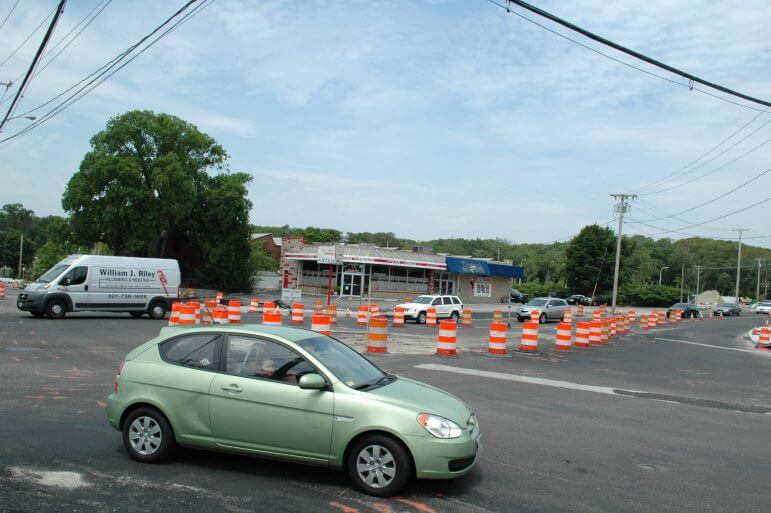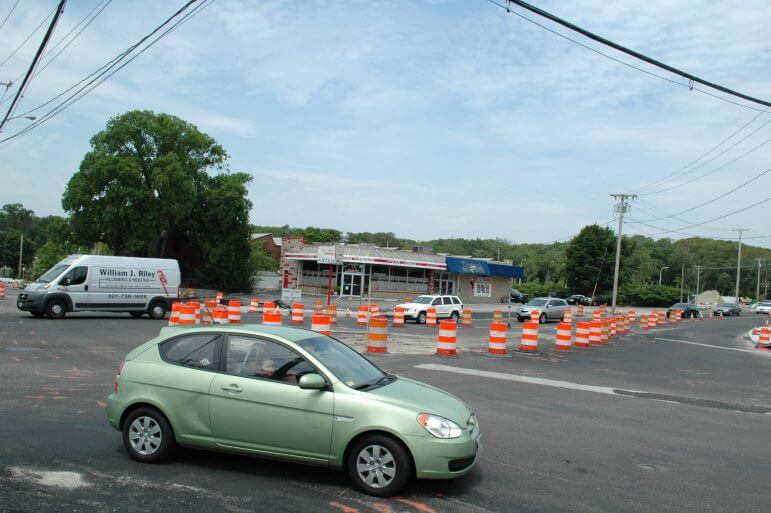 WARWICK, RI — As the $29.9 million Apponaug Circulator Project, expected to wrap up Sept. 8, continues, the RIDOT offered some important things to keep in mind as motorists navigate the relatively new roundabouts: yield to traffic already in the circle, don't stop while inside it or change lanes. 
In May, The Providence Journal reported the number of crashes in the first four months of 2017 was 42, as opposed to 20 during the same period in 2016. Many of the crashes were due to failing to yield, or changing lanes in the roundabout.
RIDOT has released a list for drivers to review before their next trip through Apponaug:
Yield to traffic already in the circle as you approach each roundabout and follow signs.
Motorists wishing to head east (to areas such as Post Road Extension or West Shore Road) from the Centerville Road / Toll Gate Road area by traveling on the new Veterans Memorial Drive Extension) should remain in the lanes that head straight rather than bearing right toward Greenwich Avenue.
"WHEN AN EMERGENCY VEHICLE IS APPROACHING, CONTINUE TO YOUR EXIT AND THEN PULL OVER TO STOP.   DO NOT STOP IN THE ROUNDABOUT.  Allow emergency vehicles in the roundabout to pass before entering. If you are already in the roundabout, continue to your exit and then move to the right to stop.
Stay to the right of the barrels at Apponaug Four Corners (Post Road at Centerville Road and Greenwich Avenue), where the latest roundabout is being constructed.

Local drivers who need a visual review of how to navigate the new traffic patterns need not worry: The state of Michigan has put together an instructional video to show drivers how to navigate roundabouts:
Ongoing work throughout Apponaug Village:
Post Road Village – Apponaug Four Corners to Spruce Street:
Decorative lighting work between Music Lane to Spruce Street.
Continue drainage installation work between Music Lane to Pleasant Street.
Above work anticipated Monday to Friday from 6 a.m. to 4:30 p.m. with one eastbound lane available for travel.  Anticipate shoulder and parking closures during working hours. 
Veterans Memorial Drive:
Landscaping work from Post Road to Greenwich Avenue.  
Veterans Memorial Drive Extension:
Landscaping work will continue from Greenwich Avenue to Toll Gate Road.
Centerville Road:
Landscaping work will continue from Benefit Street to Veterans Memorial Drive Extension.
RELATED READING: