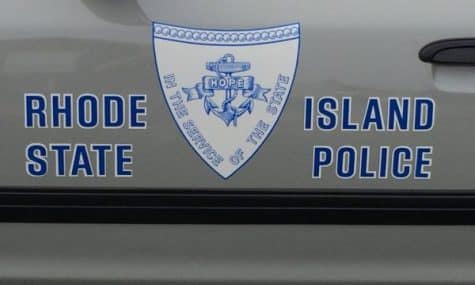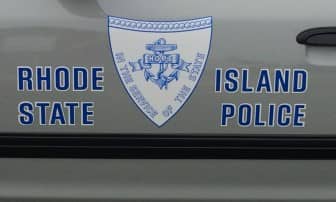 Editor's note: The following West Warwick arrests recorded in the RI Trooper Log were reported by the RI State Police on their website. An arrest is the result of the charges against an individual, and does not indicate that person's guilt or innocence.
West Warwick, R.I. – RI Trooper West Warwick arrests this week included arrests for domestic violence, missing court hearings, and a man who turned himself in after leading Troopers on a chase through Warwick and West Warwick, striking cruisers, a car and a building before fleeing on foot.
Rte. 4 disturbance ends with two arrests At 12:20 a.m. July 4, troopers arrested Jaclyn Mangione, 30, of 39 Marigold Circle, North Providence, Rhode Island for 1.) Domestic Violence – Simple Assault and 2.) Domestic Violence – Disorderly.
Troopers also arrested Terry Bruskie, 31, of 561 Lafayette Road, North Kingstown, Rhode Island for Felony Domestic Violence – Violation of No Contact Order (Third or subsequent offense).
The arrests were the result of troopers responding to 18 Pepin Street to assist West Warwick Police with a disturbance that occurred on Rte. 4 in East Greenwich.
Mangione and Bruskie were transported to the Wickford Barracks, processed and held overnight pending a morning arraignment. Mangione was presented as a probation violator.
West Warwick woman arrested for missing court On July 5, at 9:20 a.m., troopers arrested Kasara Borden, 29, of 11 Robinson Way, West Warwick, RI for a Third District Court Bench Warrant on the charge of Driving with a Suspended License originating out of the West Greenwich Police Department.
The arrest was the result of a motor vehicle stop on Pocasset Avenue in the City of Providence. The subject was transported to State Police Headquarters, processed, and later transported to Third District Court.
Man who fled Troopers turns self in on soliciting a child charge Vincent D'Ambra, 27, of 56 Harris St., Coventry, RI who fled arrest for indecent solicitation of a child on Post Road in Warwick Wednesday morning, striking several unmarked police cars with his vehicle, turned himself in to West Warwick Police at 12:17 a.m. July 6.
Troopers had issued an arrest warrant for D'Ambra for 1.) Indecent Solicitation of a Child, 2.) Felony Assault/ Dangerous Weapon or Substance, 3.) Resisting Legal or Illegal Arrest, 4.) Duty to Stop for Accident Resulting Damage to Attended Vehicle, 5.) Reckless Driving, Eluding Officer, High Speed Pursuit.
Troopers responded to the West Warwick Police Department to take custody of D'Ambra. He was transported to State Police Headquarters, processed, and held overnight pending morning arraignment.