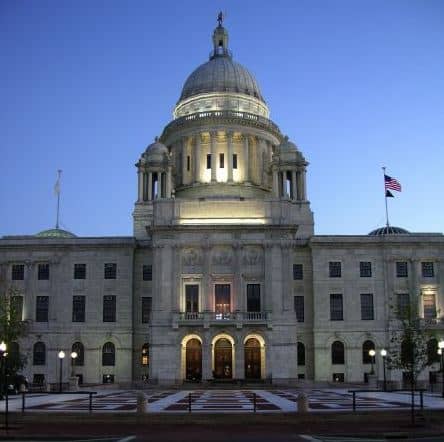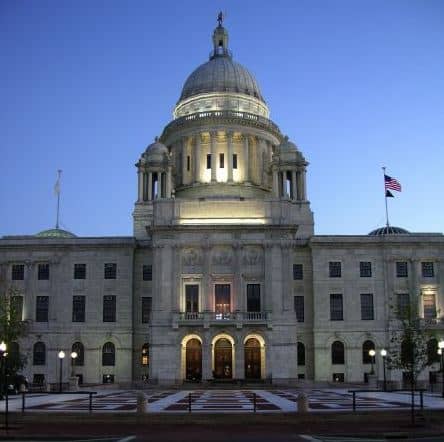 PROVIDENCE, RI — Gov. Gina Raimondo on June 4 signed into law a bill that requires the state Department of Motor Vehicles to issue titles for recreational vehicles, in addition to several others sponsored by Warwick legislators.
Rep. Evan Shanley and Sen. Erin Lynch Prata sponsored their respective chambers' version of the RV law, which fixes a problem that arose when the state Department of Motor Vehicles moved to the current electronic registration system. [Read House RV titling bill | Read Senate RV titling bill]
When the new computer system was activated, the DMV stopped the practice of titling RVs.
Without a title, RV buyers could not get financing because banks require a title to issue loans, Shanley explained at a House Corporations hearing in March.
Shanley also explained that the bill will help Arlington R.V. Center on Quaker Lane, the state's only RV dealership, by ensuring that banks finance the sales.
The Senate version cleared the Senate Special Legislation and Veterans Affairs Committee on March 28 and the full Senate on April 5.
Both chambers approved the other's version in concurrence on May 31.
Gun control, sexploitation, unhealthy food ads bills become law
Warwick legislators also figured prominently in the recent passage of four other bills into law:
The 'red flag' and bump stock ban bills, which were unanimously supported by Warwick's delegations in the House and Senate, were signed into law by Raimondo on June 1. "Since I've been governor, I've had to lower the state flag to half-staff 10 times because of mass shootings. The red flag law and bump stock ban will go a long way to prevent that kind of tragedy in Rhode Island and will make our state safer," Raimondo said in a statement. "Rhode Islanders are not going to wait for Washington to take action on gun violence. I appreciate the General Assembly's leadership to pass these bills and I'm proud to sign them to send a loud and clear signal that Rhode Islanders will not stand for gun violence."
Raimondo signed a bill on June 4 sponsored by Rep. Joseph McNamara (D-Dist. 19) that bans the advertising of unhealthy foods in schools. The law law forbids the advertising of food that does not meet the minimum nutritional standards set by the federal Department of Agriculture under the Healthy, Hunger-Free Kids Act of 2010.
Lynch Prata's bill that criminalizes revenge porn and sextortion was signed by Raimondo on June 5. Under the new law, a first offense would be charged as a misdemeanor and carry up to a one-year prison sentence or a fine of $1,000 or both. Additional offenses would be tried as felonies, with the possibility of five years in prison, a $5,000 fine, or both. "It is my hope that [the new law] will make those posting these kinds of images think twice before invading someone's privacy in such a degrading and damaging manner," said Lynch Prata, who serves as chairwoman of the Senate Judiciary Committee.