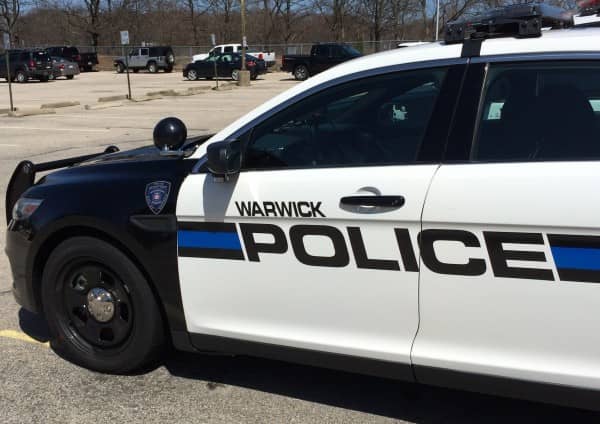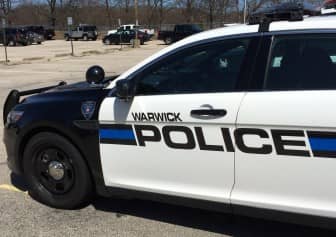 WARWICK, RI — Warwick Officer David Boardman was driving north on Warwick Ave. May 25 at 12:15 a.m. with Officer Jonathan Reiff when they spotted a black Ford Mustang swerving left to right, following as it turned left at Hoxie Four Corners onto Airport Road against a red arrow light, then stopped the car, arresting the driver on a DUI charge.
Boardman pulled the Mustang over in the parking lot of Speedway on Airport Road, and spoke to the driver, identified as Kevin Obrien, 43,  of 112 Pinewood Drive, West Warwick, according to the officer's report. Boardman asked Obrien where he was headed, to which the driver replied, "Back to Rhode Island."
As the officer spoke to Obrien, he reported an odor of alcohol on the man's breath. Obrien added that he had just dropped off a friend on Church Avenue. Boardman asked him to step from the car and take a series of sobriety tests, which he agreed to.
During the tests, Obrien demonstrated a lack of smooth pursuit in his vision and involuntary eye movements, missed heel to toe cadence while walking a straight line, and put his foot down during a one-leg-stand test, starting over several times. Boardman could smell alcohol coming from the driver throughout the tests, according to the report.
Boardman arrested Obrien, on suspicion of driving under the influence of alcohol, and transported him to Warwick Police Headquarters, 99 Veterans Memorial Drive. Hunters Towing removed Obrien's Mustang from the parking lot.
During the the trip, Obrien filled the officer's cruiser with an odor of alcohol, according to the report.
At the station, Obrien refused to take a breath alcohol test, claiming he had consumed three drinks within the last 45 minutes, then revising the statement to say he had three drinks since 5 p.m. Boardman processed, Obrien, charging him with DUI, blood alcohol unknown, first offense, and was also cited for refusing the breath test. Boardman also charged him with lane violation,  and stopping in a prohibited area. The officer released Obrien to the custody of a sober adult.