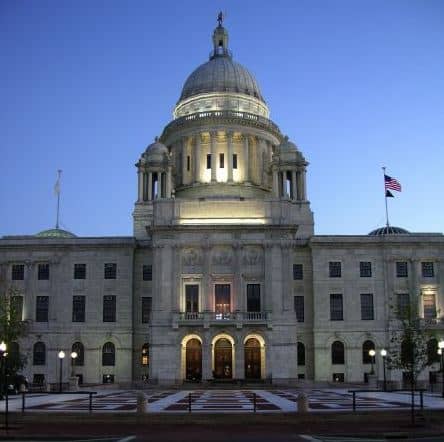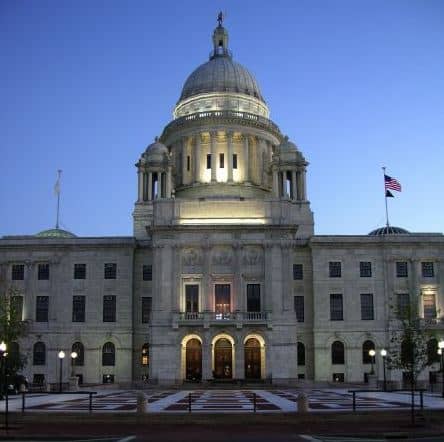 PROVIDENCE, RI — The three members of Warwick's state Senate delegation unanimously voted on May 24 in favor of two gun control bills, one that bans bump stocks and similar modifications and another commonly known as the 'red flag' bill.
Democratic Sens. Michael McCaffrey (Dist. 29), Jeanine Calkin (Dist. 30) and Erin Lynch Prata (Dist. 31), joined 30 other Senators in approving the bump stock ban (S-2292) and the 'red flag' legislation (S-2492) that would allow courts to restrict gun ownership from people found to be a "significant danger" to others. [See RI Senate bump stock bill vote | See RI Senate 'red flag' bill vote]
Gov. Gina Raimondo has sought the new bills after she signed an executive order in February directing the state police and other agencies to identify potentially violent threats.
According to a May 24 General Assembly statement, Everytown for Gun Safety, a national advocacy group that supports the 'red flag' bill, found in a nationwide study of mass shootings from 2009 to 2016 that in least 42 percent of those incidents, there is documentation that the attacker exhibited dangerous warning signs before the shooting.
So far, eight states have passed 'red flag' laws: Connecticut, California, Indiana, Oregon, Washington, Florida, Maryland and Vermont.
In the press release, Sen. James Seveney (D-Bristol, Portsmouth), the sponsor of the Senate bump stock bill, explained that the new legislation closes what was, in effect, a loophole in federal gun laws.
"While federal law bans fully automatic weapons manufactured after May 19, 1986, the bump stock and other modifying devices do not technically make the weapon a fully automatic firearm, even though it allows a weapon to fire at nearly the rate of a machine gun," said Seveney. "This law would effectively ban these horrific devices in Rhode Island."
State Atty. Gen. Peter Kilmartin praised the Senate's votes.
"I applaud the Senate for taking an important step to enhance our gun safety laws public safety by establishing a legal process to keep firearms out of the hands of those who are a danger to themselves or others," said Kilmartin. "While there is no one answer to ending the epidemic of gun violence in our country, I believe measured approaches such as the red flag law and banning bump stocks will improve public safety while also protecting the rights of legal gun owners."
The Senate's bills now go to the state House of Representatives, which passed companion bills on April 12.